There is more than one woman out there who looks like they could be Hilary Duff's twin. Yet of all of them, Hilary's sister looks almost identical to her; could they be twins?
Hilary Duff is not a twin. She has an older sister named Haylie Duff who looks like she could be Hilary's identical twin. The two are two and a half years apart in age and the daughters of Susan Colleen Duff and Robert Duff. Haylie is also an actress.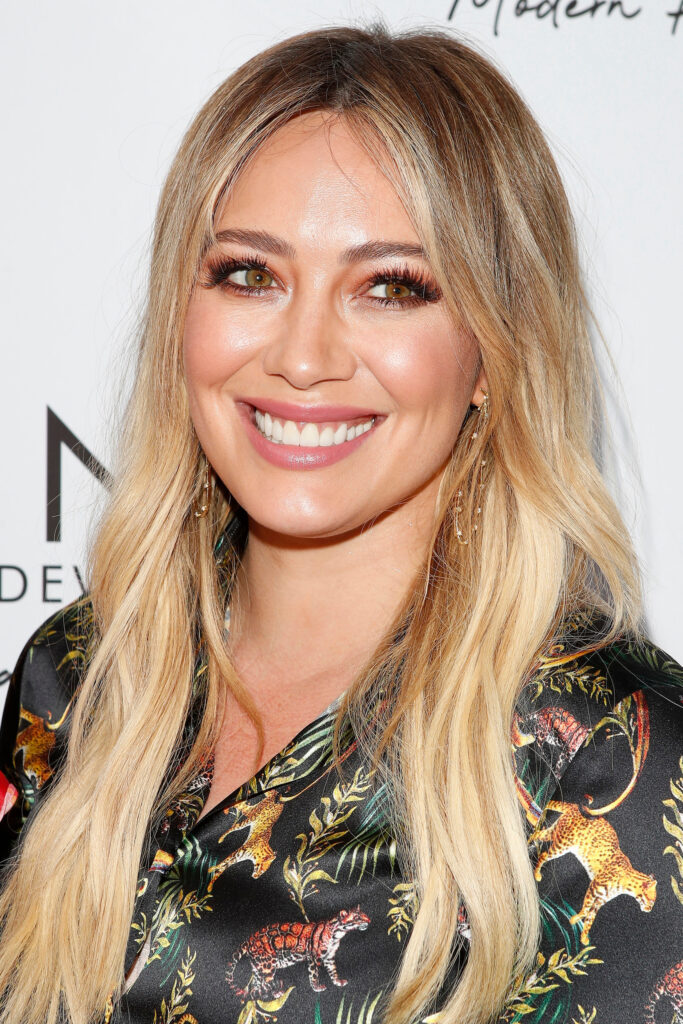 You can read more below about Hilary Duff's sister Haylie and the special sisterly bond the two share.
Hilary Duff's Sister
While Hilary Duff is not a twin, she does have an older sister who looks like she could be Hilary's twin. That sister is Haylie Duff.
As they have gotten older, the two sisters don't look as similar but when they were younger they were the spinning image of each other.
Haylie Duff was born on February 19, 1985, and Hilary was born two and a half years later on September 28, 1987. They are the daughters of Susan and Robert Duff and grew up in Houston, Texas.
Their Dad owns a chain of convenience stores in the Houston area and their mom was a housekeeper before she made the move to work in show business herself. As her daughters grew in popularity she became Hilary's manager and also worked as a producer on a few films.
Hilary Duff became a huge star when she was cast as Lizzie McGuire in the Disney television series Lizzie McGuire, but what about Haylie Duff? Has she had any big roles?
Haylie Duff's acting career has had her mostly featured in supporting roles and also as the star in a lot of TV films. Her acting career started when she was around 11-years-old and appeared in the made-for-TV film Hope (1997) and had a recurring role in the CBS mini-drama True Woman (1997).
From there she had a lot of small roles in single episodes of Chicago Hope (2000), Boston Public (2001), and The Amanda Show (1999). When Hilary landed the role of Lizzie McGuire in 2001, Haylie had the recurring role of Amy Sanders and appeared in three of the series episodes. Haylie also did a voice role for The Lizzie McGuire Movie in 2003.
As she got older, Haylie has appeared in a lot of made-for-TV films, straight-to-DVD films, and has some more small roles on television series. She also had a role in the Broadway play Hairspray in 2006.
One of her more notable roles is probably when she appeared in the cult classic film, Napoleon Dynamite. Haylie Duff played Summer Wheatley the popular girl who Pedro goes up against for the class presidency.
While Haylie Duff's career as an actress has been successful, it has not been as successful as her sisters. So what is Haylie and Hilary's relationship like?
You can watch the below video of Hilary and Haylie on The Meredith Vieira Show to see their dynamic as sisters.
Hilary & Haylie's Sisterhood
There is an interesting bond that sisters can have which you don't see between brothers or between brothers and sisters. It's this level of sharing and openness that comes from female bonding.
So, it's no surprise that Hilary and Haylie Duff are very close. They actually live right down the street from each other in Beverley Hills. Living so close to each other means that they are able to see each other a lot more and have their kids hang out together too.
They each have daughters who are only four months apart in age and were born in 2018. Living so close has allowed the two cousins to already form a special bond like their mothers.
The Duff sisters have always been close from working together on shows to co-producing films. They often go on family vacations together and rent private jets to get there along with their mom.
Hilary has even revealed that Hailey has helped her when she was struggling with fame. She told People that "I kind of got hit really hard when people started knowing who I was – people talking bad about me, and this stuff coming out about our family. And she was like, 'Hilary, don't let it get to you. You know, you've seen it a million times with other people.' She just always made me feel really good about it."
Even though they aren't twins, Hailey and Hilary certainly share that special sisterly bond.