Jennette McCurdy has had past romantic relationships, and people are curious if the Victorious and Sam & Cat actress has found THE one and tied the knot.
Jennette McCurdy isn't married. After her last relationship, she focused more on writing and directing since she called it quits with acting. So far, there's no news if she's seeing someone or not. Jennette seems to be enjoying her single life or wants some privacy in her love life.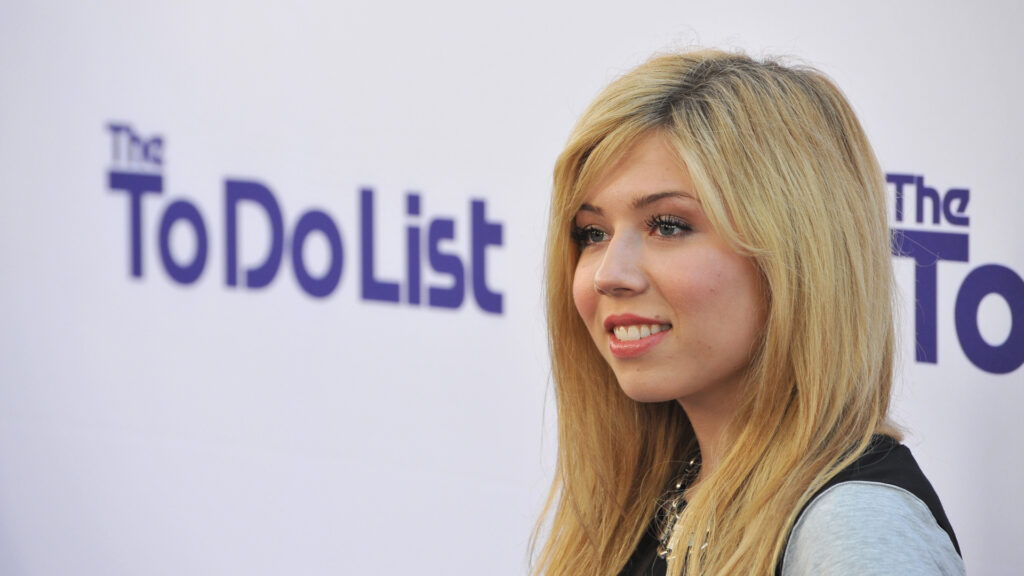 Who Has Jennette McCurdy Dated?
Jennette was alleged to have dated Graham Martins before meeting on the iCarly set in 2009. The relationship was said to have lasted from 2004 to 2008. Even after the breakup, none of them came forth to clear the air about whether the relationship was true or not. They seem to have wanted to keep their private lives under wraps.
The iCarly star, while on set, met Paul Glasner, who was then writing for the show. Although they were a lot of controversies behind the reason why she decided to date him, considering the age gap, she was happy with him. She broke things off with him in 2013 after her mother died.
McCurdy went off-course from dating people she met on the iCarly set to dating an NBA basketball player, Andre Drummond. Their relationship wasn't exactly a smooth one, however. The relationship started while they were messaging on social media platforms and when they finally decided to meet. 
Jennette McCurdy stated that her relationship with the NBA player was somewhat an uncomfortable affair and also mentioned how her first kiss with him was awkward. After this revelation, there was a spiral of events, and they eventually split.
Jennette McCurdy met her last partner, Jesse Carere, while acting for the show Between. Jesse Carere happened to be playing the role of her love interest on the show, a guy named Adam. In 2016, after a brief romantic encounter, the couple decided to go their separate ways without any explanation.
Why Did Jennette McCurdy Quit Acting?
It's no doubt that Jennette McCurdy was a talented actress. But the iCarly star, who revealed that she was forced into acting at the age of 6 by her mom, opened up about how acting took a toll on her mental health and how it affected her self-image. She opened up about this during an episode of her podcast, "Empty Inside."
Jennette opened up about how the roles she played caused her to resent herself. She isn't proud of any of the roles she played in her career. 
Instead, she said it left her feeling ashamed. She explained how difficult it was for her to play a character that was so different from how she was.
Jennette said that acting was hellish for her, and it just felt pointless and hollow to her. She explained that she didn't know her identity as she let herself be defined by the character she played.
It was hard for her to explore her own identity. She did admit that it was not easy to walk away from acting, but she needed to do this for her mental health and peace of mind.
Will Jennette McCurdy Return for the iCarly Reboot?
The character 'Sam' was the role that shot her to fame as she received a lot of accolades for the role and won four Kids' Choice Awards.
However, Jennette has revealed that it will be best for her if she doesn't return to acting anymore. Playing the role of 'Sam' was one of the most embarrassing roles in her career, and she's ashamed of her character.
She revealed that she struggled with nervousness while acting, and it took a lot to deal with. Ultimately, she had to quit after her mom's death since it was her mom's idea for her to act, and she was the reason she kept acting anyway.
Jennette also opened up that being on set for iCarly again will remind her of the abuse she had to go through at the hands of her mom because of the show. She says she's happy being away from acting as now she can finally discover herself and realize what she wants for herself.
Though it will be fun to see Jennette on set again, she's among the few main iCarly cast who aren't on the official trailer of the iCarly reboot and won't be returning to the show. Her absence will surely be missed by her fans worldwide.