Emerging actor Justice Smith nabbed roles in 'Paper Towns' and 'The Get Down' and got his name on the map. Soon after, the Hollywood rumor mill began to swirl – was this handsome young actor related to 'The Fresh Prince of Bel-Air' legend Will Smith?
Justice Smith and Will Smith are not related. Justice Smith has confirmed multiple times that he is not related to the 'Bad Boys' actor, Will Smith.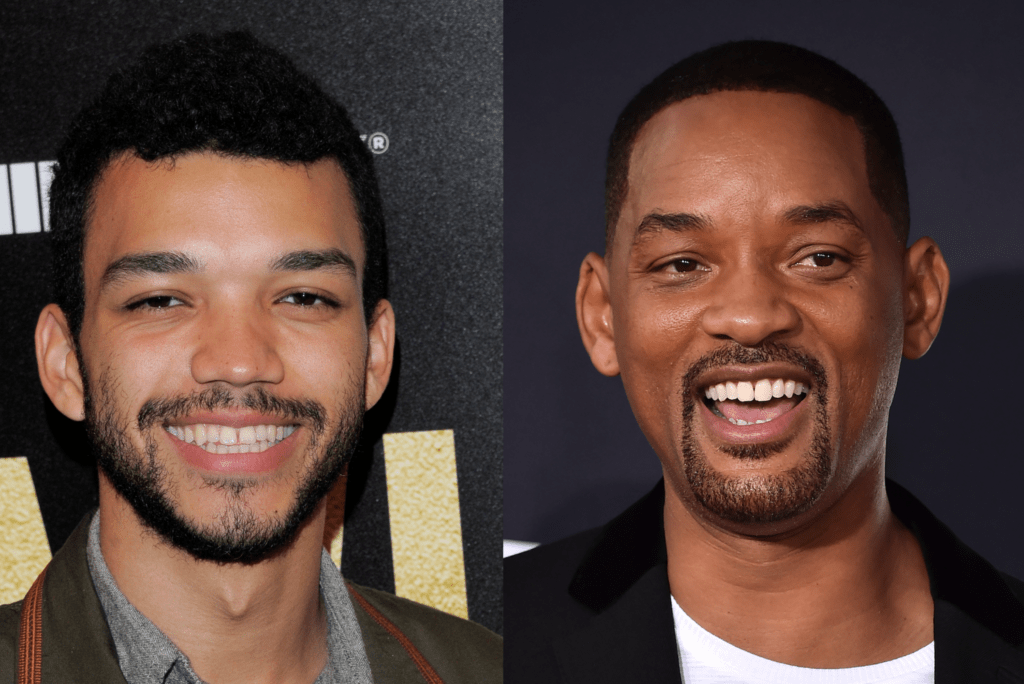 Will Smith also often posts photos of his family, none of which include Justice Smith – this would have been a considerable oversight otherwise!
Rumors vs. Reality
Justice Smith is not related to Will Smith. He even posted a tweet about the situation, which confirmed that the two men are not related;
Justice Smith even has the fact that they aren't related in his Twitter bio, as people kept assuming they were.
He also confirmed that they are not related in a BuzzFeed interview. In the interview, Justice Smith jokes about how he saw a YouTube video that claimed he was related to Will Smith and that he only got his acting jobs because of nepotism, but the joke is on them – they aren't related!
Justice Smith has achieved his success on talent alone; his parents are not famous.
So, where did this rumor begin?
It's unclear where this rumor began, but it appears to have popped up after the release of the Netflix film, 'All the Bright Places,' which stars Justice Smith and Elle Fanning as two troubled teens finding their way in the world.
Perhaps people simply assumed that since they were both famous and shared the same last name, they were related, or that people got Jaden Smith (who is actually Will Smith's child) and Justice Smith confused.
Both Jaden Smith and Justice Smith appeared in the television series 'The Get Down.' Still, they are not related.
However, the surname 'Smith' is one of the most common around – Ancestry.com boasts 18 million records on 'Smiths' alone! It makes sense that at least a couple of them would achieve Hollywood fame.
Who Is Justice Smith?
So, if Justice Smith is not related to Will Smith, who is he?
Luckily, Justice Smith stands out on his own, sans famous relatives. Although he has only featured in a few film and television roles thus far, the roles that he has taken on have been largely critically-praised and loved by fans.
Justice Smith's first film role was in the cinematic adaptation of John Green's young adult novel, 'Paper Towns,' in which he played Radar. Although it wasn't a massive critical success, critics called the film earnest and well-acted, if a little sentimental.
He starred in the Netflix drama series 'The Get Down' as Ezekiel 'Books' Figuero, a show that only ran one season but was beloved by fans and critics alike. The show followed a group of teens in the 1970s South Bronx music scene.
Sam Wollaston wrote for The Guardian, "As a love letter to New York in the 70s, it is heartfelt, touching, genuine … Justice Smith, as Zeke, gets more mesmerizing as it goes on."
His roles in 'Paper Towns' and 'The Get Down' landed him on the elite Forbes 30 Under 30 list in 2017.
Justice Smith also starred in the 2020 film 'All the Bright Places' and was lauded for his nuanced performance.
Courtney Howard wrote for Variety, "Smith makes for an equally captivating screen partner, as this plays like a showcase for his charisma, charm, and vulnerability. His work is revelatory, considering we haven't seen anything like this from him before."
Justice Smith has also appeared in 'Pokémon Detective Pikachu' and is set to appear in 'Jurassic World: Dominion.'
He's also worked in the realm of voice acting for the Audible original series 'Phreaks,' alongside Christian Slater. In an interview with Rolling Stone, Justice Smith said that although voice acting was initially daunting, once he got the hang of it, "it was a lot of fun."
Clearly, Justice Smith is an actor on the rise and one to watch out for! He's making a name for himself based on his talent, charisma, and acting prowess – not because of any famous relatives.
The constant confusion must be frustrating at times but surely will fade into the background as Justice Smith lands more and more roles. We're looking forward to watching them.