One of Hollywood's finest actors and one of Marvel Studios' biggest stars, Mark Ruffalo has been a professional actor for more than 30 years. Is Ruffalo Italian?
Mark Ruffalo was born in Kenosha, Washington in the United States of America. His ancestry is predominantly Italian, with his father's family coming from Calabria in Italy. His mother is also half Italian by blood, meaning Ruffalo is, in theory, about three-quarters Italian.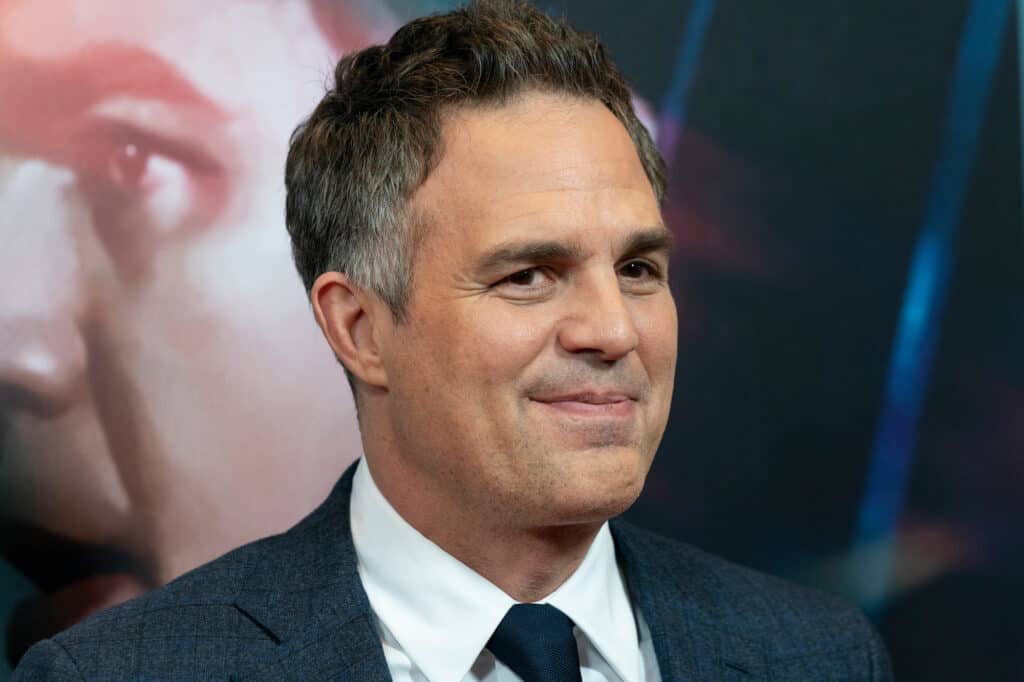 For more on Mark Ruffalo's background and his early career, read on.
Family
Mark Alan Ruffalo was born on November 22, 1967, in Kenosha, Washington. He is the son of Frank Lawrence Ruffalo Jr., a construction painter, and Marie Rose Hébert, a hairdresser and stylist.
Ruffalo's father is of Italian descent, with ancestry from Girifalco in the Calabria region of Italy. His mother's heritage is half French Canadian and half Italian, making Mark Ruffalo approximately three-quarters Italian by blood.
He had three siblings, namely two sisters, Tania and Nicole, and a brother, Scott. Scott was also a hairstylist, working in Los Angeles, and was killed after being shot in the head in 2008.
In 2015, Ruffalo shared a selfie on Instagram of himself in Sorrento, Italy. The photo's caption referred to Italy as his "motherland", a sign that Ruffalo feels a close connection to the country despite being born and raised in the United States.
Ruffalo was educated at Catholic and progressive schools, with his Catholic background later serving as inspiration for his performance in "Spotlight" in 2015. The film tells the story of the Boston Globe uncovering the widespread child abuse in the Catholic Church.
Mark Ruffalo was not born in Italy but the country and its culture have clearly been a significant influence on his life, both personally and creatively.
Education
He enjoyed a happy childhood but struggled through his education due to then-undiagnosed dyslexia and ADHD. Ruffalo's father worked in Virginia Beach, Virginia and Ruffalo spent much of his teenage life at the coast.
He was a high school wrestler in both Wisconsin and Virginia, providing an understanding of wrestling fundamentals that would serve him well in "Foxcatcher". Ruffalo portrayed David Schultz, the Olympic gold medalist who was shot and killed by John du Pont in 1996.
Ruffalo began acting while attending the First Colonial High School in Virginia Beach. He was a member of the school's theatre group, the Patriot Playhouse, where he studied acting under Nancy P. Curtis.
His family relocated to San Diego, California, and then to Los Angeles. He continued studying acting while in LA, at the Stella Adler Conservatory.
Acting
Ruffalo and some acting friends formed the Orpheus Theatre Company, putting together a number of productions and getting his first professional credits as an actor. By day, he worked as a bartender, a job he held for almost a decade.
Ruffalo's screen career started slowly, with his first appearance coming in a 1989 episode of "CBS Summer Playhouse". Throughout the 1990s, he had minor roles in a number of films.
He had a chance meeting with Kenneth Lonergan, a writer, and film director. This led to Ruffalo acting in a number of Lonergan's plays and then appearing in his film "You Can Count On Me" in 2000.
His profile continued to rise throughout the 2000s, appearing in films such as "Shutter Island", "Zodiac" and "The Kids Are All Right".
Ruffalo's most famous role came when it was announced that Edward Norton would not be reprising his role as Bruce Banner in the Marvel Cinematic Universe. Ruffalo was cast as Norton's replacement, making his debut in "The Avengers" in 2012 and appearing in numerous Marvel Studios movies since.
Between his blockbuster superhero appearances as the Hulk, Ruffalo has continued acting in dramas such as "Foxcatcher" and "Spotlight". He has earned critical acclaim and award recognition, including multiple Academy Award nominations.