Multi-awarded American actress Reese Witherspoon started out in Hollywood in the early 90s. She's most known for her role as Elle Woods in the Hollywood rom-com movie series, Legally Blonde. We know how successful she is in her acting career, but do we know if she is married?
Reese Witherspoon has been married twice. Her first marriage, which lasted 8 years, was with her Cruel Intentions co-star Ryan Philippe. Reese has remarried in 2011 to Jim Toth, with whom she has a son named Tennessee.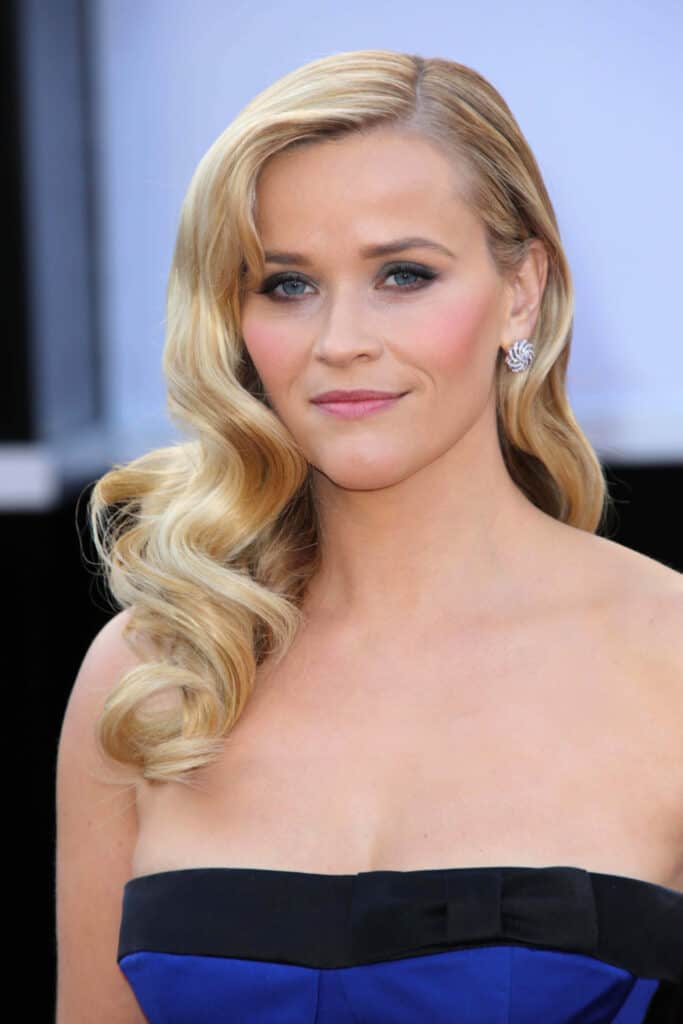 Reese has certainly come a long way since her beginnings in Tinseltown in the early 90s, having surmounted challenges both in her professional and peronal life. Let's take a look at her journey and get some inspiration from her story!
Childhood and Early Years
Undoubtedly one of the most successful Hollywood of this generation, Reese Witherspoon has come a long way since her humble beginnings as a television ad model for a florist when she was 7 years old.
Born to John Draper Witherspoon, an otolaryngologist, and Betty Witherspoon, a professor of nursing at Vanderbilt University, she was known to be a very diligent student who loved reading books. A multi-achiever, she was even called by her parents "Little Type A."
Reese had high grades and was active in cheerleading back in Harpeth Hall School in Nashville where she graduated from. She got into Stanford University majoring in English Literature but had to stop to pursue an acting career.
Accolades
Witherspoon has been lauded by critics and directors alike for her performances even early on in her career. According to Director Gary Ross, "she commits to a character so completely and she understands comedy."
For someone so young, Witherspoon has garnered many nominations and awards from prestigious award-giving bodies such as the Screen Actors Guild, British Academy of Film and Television Arts, Academy of Motion Picture Arts and Sciences, and Golden Globe Awards, among others.
Her worldwide acclaim and box-office hits made her one of the highest-paid actresses in Hollywood between 2002 and 2010.
Some of her most unforgettable roles were Elle Woods from the Legally Blonde series, Tracy Flick from The Election, and June Carter Cash in Walk The Line, for which she won the 2006 Best Actress award from the Oscars, BAFTAs, and the Golden Globes.
Love and Family
Aside from being a multi-awarded actress, Witherspoon has successfully juggled her acting career with motherhood.
Though her first marriage ended in divorce (citing irreconcilable differences), she has managed well to co-parent with Ryan Philippe.
Their children are: daughter Ava Elizabeth, who is a splitting image of Witherspoon and son Deacon, who just turned 18 last October 2021.
Though Reese didn't consider getting remarried, she and celebrity agent Toth got engaged in December 2010. The two tied the knot at Reese's ranch in Ojai, California in March 2011. Jim and Reese share a son together, Tennessee James Toth, who was born in 2012.
The couple in 2021 celebrated their 10th wedding anniversary and the actress shared her happiness on her Instagram page:
Reese's older children are often seen in her social media posts joining her, Jim, and Tennessee. They spend holidays and special occasions together as a family, both at home in the United States and on vacation outside of the country.
Film Production
Looks like this girl's got it all. Reese Witherspoon is a testament that hard work and having a clear focus will get you places. She has proven her calibre as a real actress with numerous awards under her belt while still making time for her family.
In recent years, Witherspoon has ventured into film producing by merging her then company, Type A Films, with Bruna Papandrea's Make Movies. Together they formed Pacific Standard in 2012, which produced Oscar-nominated hits like Gone Girl and Wild.
The widely received 2-season HBO series, Little Big Lies, was also part of their work. The show's cast includes some of the most talented actresses in the industry: Nicole Kidman, Laura Dern, and Meryl Streep.
Later in 2016, Witherspoon gains full control of the company and has now joined forces with Seth Rodsky and Otter Media to form Hello Sunshine. This joint venture focuses on telling female-driven stories on film, TV, and digital platforms.
It has partnered with AT&T to launch Hello Sunshine Channel, which is focused on women empowerment.
There's no stopping Reese Witherspoon and we are eagerly awaiting her forthcoming projects in 2022 and beyond.