Popularly known for his role as the mischievous Draco Malfoy in the Harry Potter franchise, Tom Felton was a teen heartthrob and had been in a 7-year relationship with American social media influencer Olivia Jade Giannulli. Interest in his personal life has made fans curious if he's already married at this point.
The answer is no, as the actor has been single since his relationship with Giannulli. He is enjoying his time as a bachelor—focusing on acting, sports, music, and recently , writing, as he added author to his list of talents.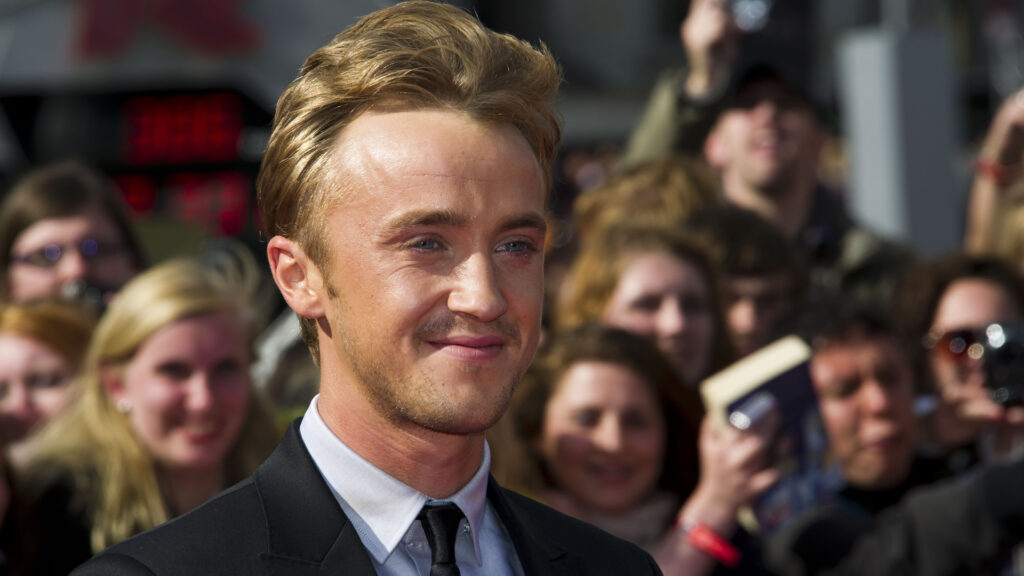 Stage Acting
In 2022, Tom got the lead role of Guy Fawkes in the Gunpowder Plot—a virtual reality stage production the audience can travel back in time in and experience 1605 London using the latest digital technology to experience the story while interacting with Felton's character.
It is an immersive environment where the actor's movements were motion captured and rendered live in the virtual world to uncover the plotter's schemes against the House of Parliament.
The actor was very excited to play the infamous character who was the center of the most controversial conspiracy plot in the history of the United Kingdom, sharing that Guy Fawkes was a fascinating and complex character—bringing him to life through virtual reality was thrilling.
The interactive experience was held at the Tower Hill Vaults in London, a UNESCO World Heritage site that was last opened to the public about 20 years ago. Guy Fawkes and his men were sent to the Tower of London as the punishment of their grave crimes. He was tortured before his death at Westminster.
Notable Roles After Harry Potter
According to Screen Rant, the former child star has expanded his roles in a variety of movies like Rise of the Planet of the Apes (2011) opposite James Franco. Felton was cast as Dodge Landon, an abusive animal caretaker.
The actor told the Huffington Post that he was at the crossroads of his life professionally and personally, and wanted to avoid being typecast.
He also shared that it was a mixed bag because you get to meet people but they are skeptical and don't believe you can do anything else.
"It's great when you do get to do something else because then they have to rethink their preconceptions." said the star.
The Slytherin alumni then played James Ashford in a period film called Belle in 2013 set during 18th century England where a Black woman has an illegitimate daughter with a Navy captain. The story tackles her struggles with controversy and racism, based on the true story of Dido Elizabeth Belle.
Even if he was in a supporting role, Felton was very believable as a villain once again, and said that his character represented the norm during that era. By today's modern standards, his actions are considered vile, so it was interesting to explore that in his portrayal—being proud and keen to keep his heritage and tradition for the last hundred years.
Another film where Felton's performance was positively received was the Forgotten Battle, which was released via Netflix in 2020. Cinemablend featured the Dutch war story set during the Second World War in 1944, where a British glider pilot and a Dutch boy fight on the side of the Germans for freedom.
Directed by Matthijs van Heijningen, the motion picture reached the No. 1 position in Netflix's Top 10 Movies List where Felton thanked his fans for their support.
His 2022 releases are Save the Cinema and Burial.
Writing a Book
The Belle star authored a book titled Beyond the Wand: The Magic and Mayhem of Growing Up a Wizard due for release in October 2022.
The book is about the actor's experience being part of Harry Potter, all while dealing with the real world as a regular child. It includes funny accounts like being mistaken for a fellow blond child actor, Macaulay Culkin, and his monumental audition as Draco Malfoy, along with the struggles of fame and navigating life.
Downtime
When he's not acting, Tom loves playing his guitar and singing. In fact, he even has a hit on Spotify, a song called If You Could Be Anywhere, which recorded 11,000,000 downloads. He also enjoys playing golf, being outdoors, and spending time with his dog Willow.
One doesn't have to be married to live a full life, and Tom Felton is a wonderful example of being happy and free.