Tom Felton is an English actor and musician who has been acting since the tender age of 10 years old. His fans want to know everything there is to know about the star who rose to fame portraying the character of Draco Malfoy in the Harry Potter films — including what cologne he wears.
While it's yet to be revealed which specific cologne Tom Felton wears, the star himself confirmed that he is "pretty sure" he uses one of Tom Ford's cologne. Of course, that's according to Tom, but if you ask his fans he wears 'Sauvage' by Christian Dior.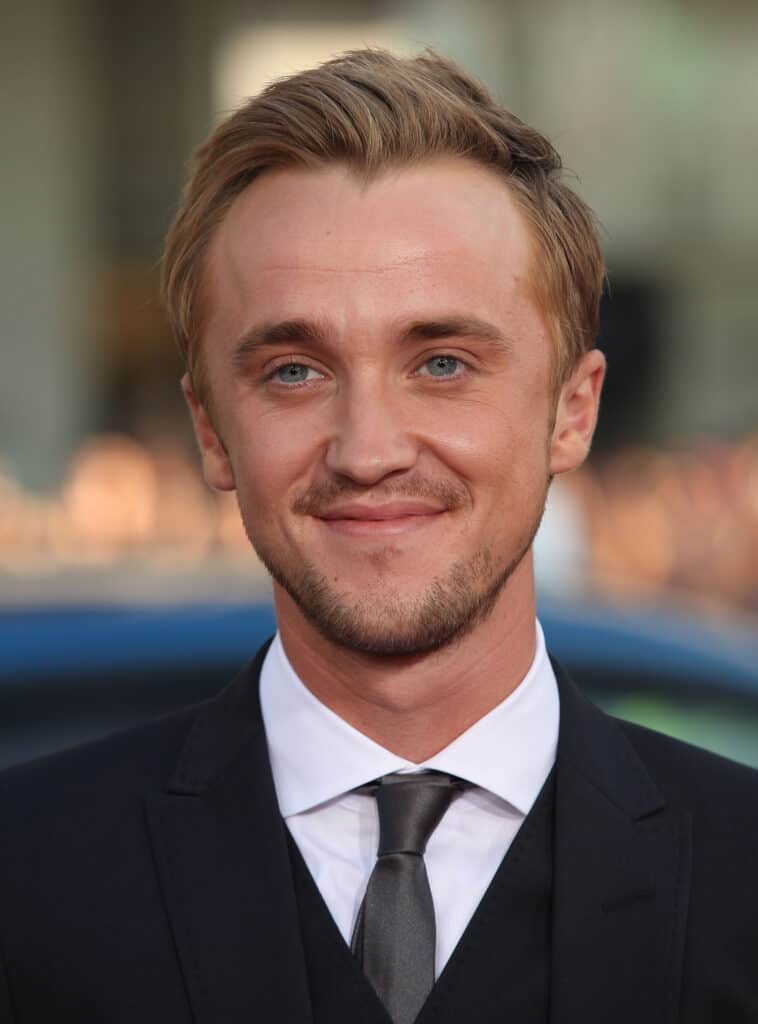 It seems as though Tom's fans care more about what cologne he wears than Tom does! If you've ever found yourself wondering what Tom Felton smells like, this article may just have the answer you seek.
Tom Felton's Cologne
Though things could have changed over the past couple of years, if a 2011 conversation at Ringcon is anything to go by, Tom doesn't really care much about cologne. So much so that he's not entirely sure what he wears.
When asked what cologne he wears, the actor responded "I'm not really sure. I have no idea. I vary depending on the day of the week or depending what mood I'm feeling in. I'm literally not sure which one."
He went on to say "I think it was Tom Ford. You know Tom Ford? Yes, I'm pretty sure it was one of his."
Assuming Tom doesn't wear one of Tom Ford's many female or unisex perfumes, the possible options are narrowed down. His cologne of choice could be 'Grey Vetiver', 'Noir', 'Noir Anthracite', 'Noir Extreme', 'Beau de Jour', 'Tom Ford for Men', or 'Tom Ford for Men Extreme'.
What Does Draco Malfoy Smell Like?
Of course, it wouldn't be a Tom Felton article without an honorable mention of the character that turned him into a household name: Draco Malfoy.
Despite him technically being a fictional character, he feels so real to so many fans that there was a collection of viral TikTok videos centered around his scent.
According to the wild world of #DracoTok, the consensus is that Dior's 'Sauvage' "literally smells exactly like you'd expect him to smell." But what does that mean?
Well, 'Sauvage', is a sharp Aromatic Fougere scent that is largely dominated by Calabrian bergamot and pepper. The fragrance's more subtle notes include lavender, pink pepper, Sichuan pepper, geranium, cedar, and labdanum.
While these scents don't exactly scream 'Hogwarts', the connection becomes clear when you read the official description of the scent on the Dior website.
The inspiration from the scent came "from the desert at the magical twilight hour. Mixed with the coolness of the night, the burning desert air exudes profound scents… At the hour when the wolves come out and the sky is set ablaze, a new magic unfolds."
Tom Felton Candles
Whether he likes it or not, Tom Felton will likely forever be tied to the world of fantasy. In this spirit, there is an enormous collection of candles that are inspired by Tom, his iconic character, and what his fans think both of them smells like.
Over on Etsy, you'll find numerous candles with names like 'Smells like Tom Felton', 'Smells like Summer with Tom', 'My Valentine', 'Mrs. Tom Felton', and 'CEO of Simping for Tom Felton'.
As if the above wasn't enough, in 2020, Harry Potter fans were sent on a candle buying craze thanks to — you guessed it — TikTok. When Bath & Body Works released a candle called 'Mahogany Apple', TikTokers decided it's exactly what Draco Malfoy smells like.