While it is not a secret that Hollywood actors earn a lot of money, how much they actually earn can often be a secret. Will Smith lives a lavish life and posts a lot about it on Instagram and YouTube, so many people wonder if he is actually a billionaire.
Though Will Smith does have a lot of money, he is not a billionaire. Will's net worth is estimated at around $350 million, this makes him one of the richest actors in the world.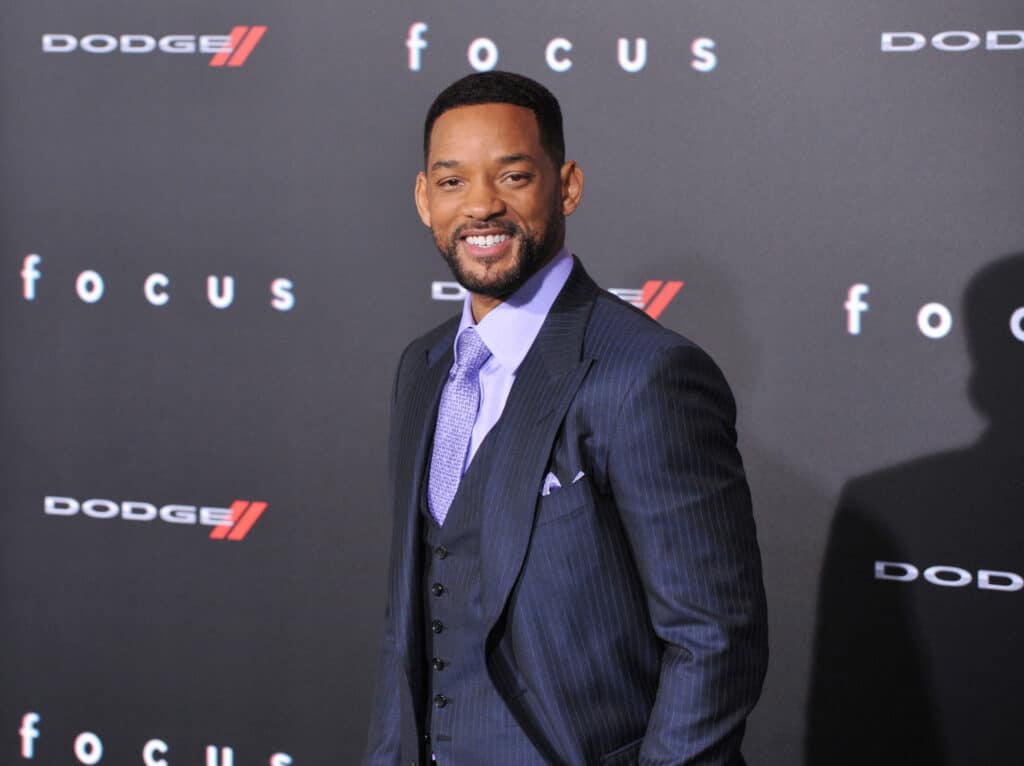 Continue reading to find out how much Will Smith makes and what makes his net worth so high.
Hollywood Actor
For many actors and actresses, being successful and recognized in Hollywood is their goal. That is likely because being successful in Hollywood often means you are rich. The richest actor in the world, although he focuses more on Bollywood movies, is Shah Rukh Khan, as his net worth is $600 million.
Hollywood actor Tom Cruise follows at a close second as his net worth is $570 million. These are the top two actors on a list of the top twenty highest paid actors in the world. Will Smith may come a bit low on that list, at number 16, but compared to the rest of the world that is a very high number. 
As Hollywood producers and directors want their film to be as successful as possible, they will often choose a well-known actor to encourage people to want to see the film. This is especially true of Will Smith as he has been in the industry for 30 years now, over half of his life. He first gained success for his starring role in the television show, The Fresh Prince of Bel-Air when it was released in 1990.
He has since been in many popular films and series like Bad Boys (1995), Men in Black (1997), Hitch (2005) and Suicide Squad (2016), to name a few. Since he has such an impressive resume, he can make more money from a movie than smaller actors could. In fact, when Men in Black 3 was released in 2012, the movie made $624 million gross.
Will Smith took home $100 million from that. Almost a sixth of the movie earnings went to Will, despite there being 14 other cast members with sizable roles. Not to mention everyone in production. It is safe to say that Hollywood sees value in Will Smith. 
Will Smith's Net Worth
Your net worth is the sum of everything you own of value (i.e. money, cars, real estate, etc.), minus your debts. While Will does donate a lot of money and even has a charity foundation, The Will and Jada Smith Family Foundation, he does like to splurge on material things and vacations.
Will has a love of cars and has at least ten. His most expensive ones are: his Rolls Royce Ghost worth $311,900, His Maybach 57S, worth around $400,000, his Lincoln navigator, worth $60,000, a Mercedes GL450 worth $67,000 and a Cadillac Escalade worth $76,000. So, a big part of his net worth comes from all of his cars.
He does also have multiple homes, most notably his 42 million dollar mansion in Calabasas, California. He even has a luxurious motor home, which is worth $2.5 million.  While all of this does not make up his total $350 million net worth, it is a big portion. 
Will also seems to have no problem spending money on his family and taking them on vacation. As Will's YouTube page becomes more popular, he has started to post more. He often posts videos of him doing extravagant things like sky diving in Dubai or a luxurious family to Greece with his wife, Jada Pinkett-Smith and children, Trey, Jaden and Willow Smith. So, he not only spends his money on material things, but also experiences.
Although Will Smith is not a billionaire, with the amount of money he makes, he may be a billionaire one day.