Willie Nelson is known for holding many titles, he's an actor, singer, and activist, but has he ever been called a husband? Being born in the 30s gives you a lot of years to find your soulmate, perhaps more than just once!
Willie Nelson has been married to Ann Marie (Annie) D'Angelo since 1991 and they share two sons. Although Annie is not Willie's first wife, their marriage has been the longest marriage that Willie has had in the near 90 years that he has been alive.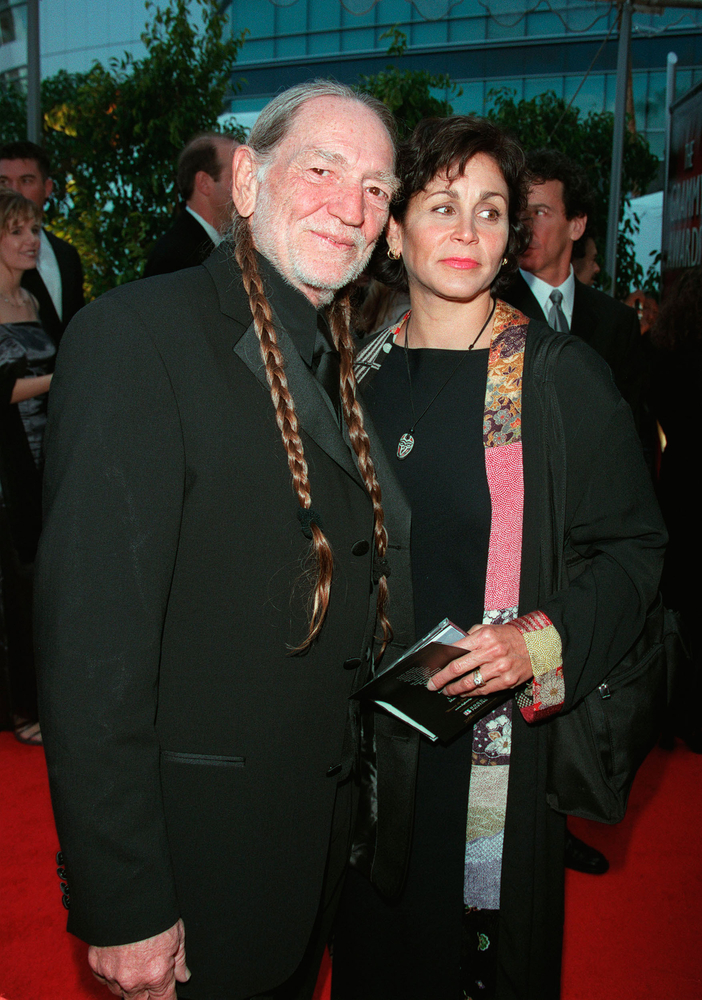 Four marriages, seven children, and trouble with the IRS? Willie Nelson seems to have led quite a life! Let's take a deeper dive into Willie's life which started in the Great Depression.
Who Is Willie Nelson's Wife?
Willie Nelson's current wife is Annie D'Angelo, someone who only became famous from her marriage to a celebrity. After having three failed marriages, Willie's fans expected his fourth marriage to end in divorce as well.
The couple met in 1986 when Willie was playing the lead in 'Stagecoach' and Annie was the make-up artist on set. Their connection was immediate, though their romance only began in late 1988. Tying the knot in September 1991, Willie and Annie have been together for over thirty years.
Lukas Autry and Jacob Micah are the two sons that Willie Nelson shares with Annie D'Angelo, but they are not the only children that Willie has brought into this world. Before finding his soulmate in Annie, Willie had five other children in his previous marriages.
How Many Times Has Willie Nelson Been Married?
As the old saying goes, the third time's the charm… Well, in Willie's case, make that fourth time! Willie has been married a total of four times, with his first marriage taking place when he was the tender age of 19, and lasting for a surprising 10 years.
The second time Willie took the plunge was in 1963 when he met a fellow musician and singer. This marriage failed to stand the test of time and the couple divorced in 1971 after Willie's affair and the birth of his daughter Paula.
A few months later, Willie married his mistress but this love story would not have a happy ending. As Willie tells in his book, "Me and Sister Bobbie: True Tales of the Family Band", his infidelity had not ended yet. Continuing with his wandering eyes, he later divorced for the second time in 1988.
Willie has finally found who he calls the love of his life, Annie D'Angelo. His fourth and (hopefully) final wife who he has been married to since 1991. Their age difference was a cause for concern at the beginning of their relationship, as Willie is 23 years her senior.
Who Are Willie Nelson's Ex-Wives?
Willie's first trip down the aisle way back in 1952 was with Martha Matthews. During their decade together they had three children; Lana, Susie, and Willie "Billy" Hugh Jr. This marriage was not meant to be and ended due to the reported domestic violence Willie had to endure. Martha assaulted Willie numerous times throughout their marriage, once sewing him into a bedsheet and using a broomstick to hit him.
Willie's next wife was famous country singer Shirley Collie. In 1962, Willie and Shirley released a love song titled 'Willingly,' and art imitates life, as the couple married in 1963. Unfortunately, Willie was the cause of this marriage ending, as Shirley found a bill from the maternity ward at a hospital. Since she knew she had not given birth, Shirley was certain of an affair.
After his second divorce, Willie married his mistress, and mother of his new daughter, Connie Koepke in 1971. The couple was together for 17 years and had two daughters together, Paula Carlene and Amy Lee. Connie was a film producer at the time of her marriage to Willie and continued in this profession after their divorce in 1988. The reason for their divorce was never shared.
The final knot was tied with Annie D'Angelo in 1991. Annie was a make-up artist for movies but was not exposed to the limelight until she began dating Willie. Many people speculated that this relationship, and then marriage, would not last due to Willie having three failed marriages and the couple being so far apart in age, but they proved everyone wrong and Willie remains in wedded bliss today!