Willie Nelson is a legendary American musician, activist, and actor born on the 29th of April, 1933. He rose to prominence with the successful release of his country music albums "Shotgun Willie" (1973), "Red Headed Stranger" (1975), and "Stardust" (1978). Nelson's parents abandoned him and his sister Bobbie and left them in the care of their grandparents at a period when drafting was still compulsory in the United States. But did he flaunt the law or serve in the military?
Willie Nelson joined the military (Air Force) during the Korean war.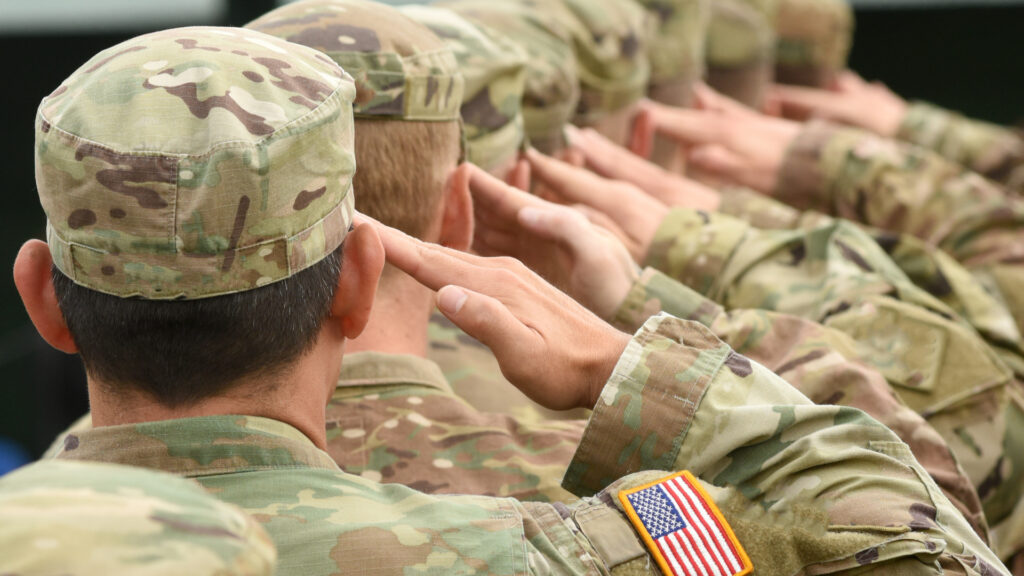 Willie Nelson has successfully co-authored many books, appeared in over 30 films, and advocated for several causes such as marijuana legalization and the use of biofuels. Here's a timeline of his time in the military.
When did Willie Nelson enroll in the military?
Willie Nelson enrolled in the military immediately after graduating high school in 1950. The Korean War was still ongoing when Nelson joined the army; it lasted for three years.
During his time in the military, they had what they called "policing the area," whereby if there was anything wrong in a specific location, all officers must be responsible for monitoring the area. This way, they could attend to emergencies right away.
Which part of the military did Willie Nelson serve?
Willie Nelson served in the United States Air Force. Unfortunately, he didn't get to stay longer in the force because he had issues with his back, leading to his discharge after just nine months in service.
Despite Nelson's brief service in the Air Force, he stayed committed to ensuring the welfare of veterans. He supported advocacy organizations such as Operation Firing for Effect and fought for veteran healthcare.
What did Willie Nelson do after leaving the military?
After Nelson was discharged from the military, he enrolled at Baylor University in a farming program. However, he dropped out midway through the course to pursue a career in music.
Throughout the late 1950s, Willie Nelson worked as a DJ at a Texas and Pacific Northwest radio station. He also performed as a singer and composer.
What was Willie Nelson's position in the military?
Willie Nelson was a medic in the Air Force. When he joined the Air Force, he was initially stationed at Shepherd Air Force Base in Wichita Falls, Texas, before being transferred to Scott Airforce Base in Illinois for basic training.
Willie Nelson was finally stationed in Lackland Air Force Base in San Antonio, Texas. He worked as a medic there but was discharged after nine months due to problems with his back.
Did Willie Nelson win any medals in the military?
Due to his early dismissal from the military, Willie Nelson did not have the opportunity to get any medals. However, he won various awards for his work in music after he was discharged from the military.
Willie Nelson was honored with a Meritorious Civilian Service Award on the 17th of December, 2018, at the US Army Space and Missile Defense Command (SMDC) headquarters in Redstone Arsenal.
Why does Willie Nelson have a low net worth?
Willie Nelson's fame and accomplishments have led some to wonder why he isn't among the wealthiest celebrities today. Nelson is reported to have a net worth of about $25 million.
The celebrity's current net worth is relatively low, considering his reputation and prestige as a successful musician. Yet, many people are unaware that he encountered several hardships that impacted his earnings.
Willie Nelson's low net worth is partly due to the fact that the Internal Revenue Service (IRS) seized his assets in 1990. The IRS claimed that he owed about $32 million of unpaid taxes. Nelson also suffered a significant loss in some investments he made in 2018, exacerbating his condition to the point that he could not recover his confiscated assets from the IRS.
Is Willie Nelson married?
Willie Nelson has not only experienced ups and downs in his business; he also went through a rough patch in his personal life. Before getting married to his now-wife Annie D'Angelo, he had been in three failed marriages with Martha Matthews, Shirley Collie, and Connie Koepke, all of which ended in divorce.
He married his fourth wife, Annie, in 1991. Nelson met her on the set of Stagecoach, and things just kicked off from there. The musician and his wife have a 23-year age difference, but it hasn't hindered them from loving each other unconditionally. Their union produced two sons – Lukas Altrey and Jacob Micah.
Nelson had seven children in total from all his marriages.