Willie Hugh Nelson is an American actor, musician, and activist. The success of his album Shotgun Willie, released in 1973, made him one of the most recognized and renowned artists in country music.
Willie Nelson wrote songs like Crazy, Family Bible, and Good Hearted Woman.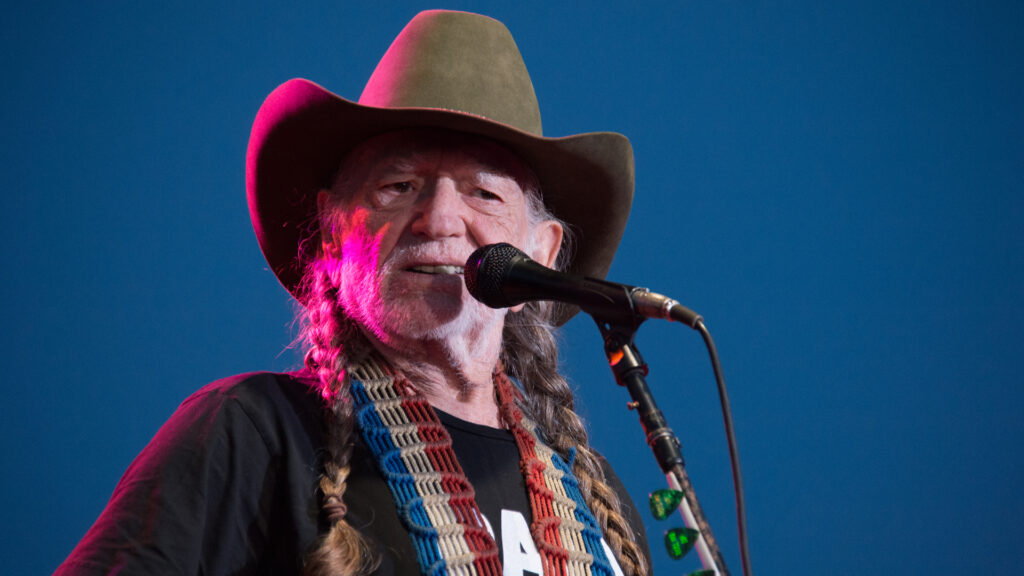 Apart from being a musician, he also wrote several songs himself without the help of other songwriters. Here's more information on his music career.
How did Willie Nelson get into music?
Willie Nelson grew up in Texas and was raised by his paternal grandparents. His grandparents always urged him and his sister to play and learn more about music, giving them early exposure. He had his first musical instrument – a guitar gifted by his grandfather – at age six.
Years later, he started playing professional gigs with local bands and the Methodist church he attended while growing up.
After playing gigs regularly, he decided to pen down some songs like Night Life, Funny How Time Slips Away, and Crazy. After settling down in 1960 in Nashville, Tennessee, he got a job as a songwriter for Pamper Music.
How did Willie Nelson become popular?
The following year, two of his creations, Hello Walls and Crazy, became hits through the help of Faron walls and Patsy Cline, who made covers for them. 2 million copies of the songs were sold and became hits on both pop and country music charts.
How many songs has Willie Nelson written?
Willie Hugh Nelson has written and co-written 337 songs in his decades of songwriting. Most of his songs got him numerous awards, including a Grammy for best country song.
What hits did Willie Nelson write?
Willie Nelson wrote Hello Walls, which Faron Wells made a version of, and it became a hit song, reaching No. 1 on country charts and selling 2 million copies.
Patsy Cline also made a cover of Crazy, written by Willie, and became a top 10 hit song on both country and pop charts.
In 1963, Ray Price also made a version of Night Life written by Willie, which became a top 40 country hit. 
Did Willie Nelson write songs for Elvis Presley?
Willie Nelson didn't write songs for only himself–Elvis Presley borrowed his creativity at some point. He wrote Funny How Time Slips Away for the King, and it became one of Elvis's most recognized songs of the 70s.
Has Willie Nelson won awards for his music?
Willie Nelson has won many awards for his music, including 13 Grammy Awards, 8 American Music Awards, 10 CMA Awards, 5 Academy of Country Music Awards, 2 TNN awards, and 2 Broadcast Music Incorporated Awards.
Willie Nelson has received 53 Grammy award nominations in his career thus far.
Does Willie Nelson pay people to write songs for him?
Willie Nelson is a gifted songwriter who doesn't need to buy songs.
He is one of the greatest living American songwriters, and in his life of writing songs, he never once paid anyone to write songs for him. He was the one writing songs for people.
How much does Willie Nelson make per song?
Willie Nelson makes around $50,000 – $200,000 dollars per song.
How much does Willie Nelson make per concert?
Willie Nelson makes around $100,000 per concert. He makes this amount from either singing, performing, or honoring invitations to appear at a concert.
How much does Willie Nelson make annually?
Willie Nelson's annual salary is around $1 million for all his performances. This amount is obtained from each record tour and concert performance.
What is Willie Nelson's net worth?
Willie Nelson is worth $25 million, and he garnered this amount from his performances. He is known as one of the most recognized legendary artists in history.
The figure should have been higher, but in 1990, the IRS seized most of his assets because he allegedly owed $32 million in taxes.
Conclusion
As an excellent songwriter and performer, Willie Nelson plays a significant role in pop, rock, and country music. Even if he didn't become a star 'til the mid-70s, he persisted in his passion for music which eventually got him into the spotlight.
With the addition of acting in his line of talents, Willie Nelson has become a living legend in the American entertainment industry.
Willie Nelson is highly recognized in the world of country music and entertainment as a whole. Being a songwriter has made him one of the prominent figures of outlaw country music (a subgenre of country music) that developed in the late 1960s.