Brittany Murphy was an American actress and producer before her tragic death in 2009. She rose to fame after starring in Clueless and won several Teen Choice Awards, among other recognitions. There were many conspiracies surrounding Brittany Murphy's death, and at the top of the list was a homicide. But how did she really die?
Brittany Murphy died of pneumonia and anemia.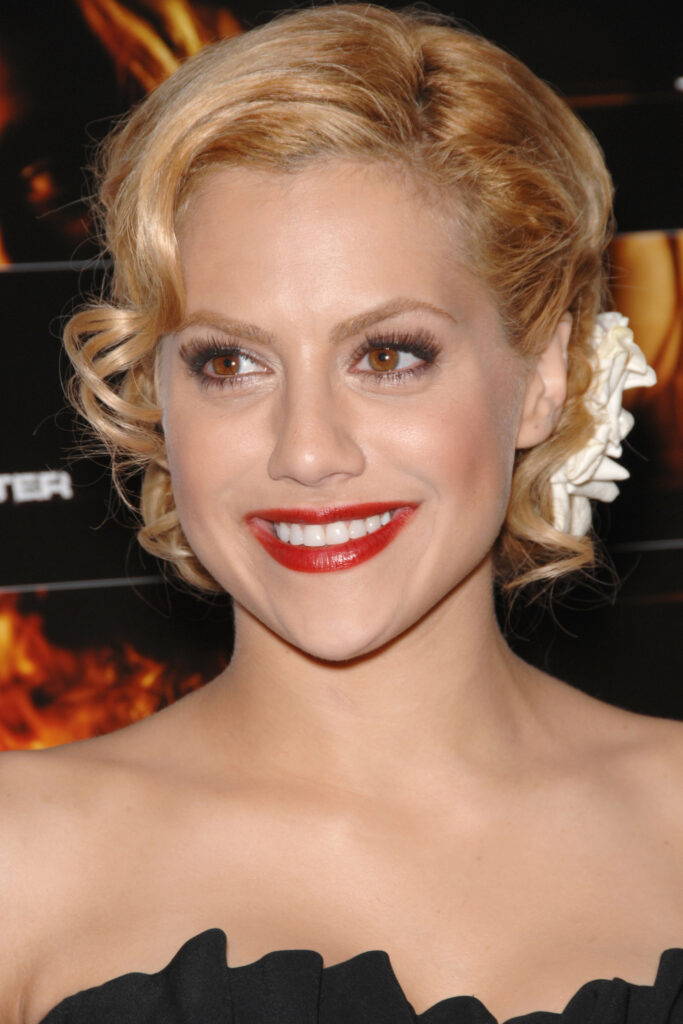 Let's learn more about Brittany Murphy and the events that led to her death.
Who was Brittany Murphy?
Brittany Murphy was born in Atlanta, Georgia, on November 10, 1977, to Sharon Kathleen Murphy and Angelo Joseph Bertolotti. Her mother was of Irish and Slovakian descent, while her father was Italian.
When Brittany was two years old, her parents divorced and her mother took custody of her. As she got older, Brittany Murphy developed an interest in acting, prompting her mother and siblings to move to California. Before she entered high school, she convinced her mom to move to Los Angeles, so she could pursue an acting career.
Her mom supported her career and never tried to stifle her creativity.
Brittany Murphy attended the Verne Fowler School of Dance and Theater Arts in 1982. From her childhood, she started taking dance and acting classes until she moved to California when she was 13.
Moving was indeed the breakthrough Brittany needed because, in less than a year, she made her entry into Hollywood. She was accepted for a role in the broadway musical A View from The Bridge. Then, she got her first on-screen role when she was still 13 years old in the sitcom Drexell's Class.
The actress also had a budding music career, with one of her songs, "Faster Kill Pussycat" climbing at the top of the Billboard Hot Dance AirPlay chart after its release in 2006.
Brittany Murphy had a successful career in the entertainment industry before dying on December 20, 2009.
Who killed Brittany Murphy?
If there's anything people like, it's real-life documentaries. These shows provide fresh insight into existing issues and also debunk conspiracy theories. On October 14, 2021, HBO Max released a documentary titled What Happened, Brittany Murphy?
The documentary brought back many memories, as questions that left so many people in the dark were answered.
In the morning of December 20, 2009, Brittany Murphy collapsed in her apartment with her mom, Sharon, by her side. The fire service arrived at the scene and tried to resuscitate her, but all efforts failed. So, she was rushed to the Cedars-Sinai medical center in Los Angeles, where she was pronounced dead by 10:04 am.
After her death, many self-proclaimed YouTube investigators came up with various speculations, causing raised eyebrows. Some even thought her husband murdered her since Brittany's friends said he was problematic.
However, the autopsy that was carried out on Brittany Murphy after her death showed that she died from natural causes.
What was Brittany Murphy's cause of death?
An autopsy was done the same day Brittany Murphy died. It turned out that the actress was suffering from pneumonia, which was the primary cause of her death, with the secondary cause being anemia and drug intoxication.
However, it's important to note that she didn't die of drug abuse because the drugs she took were legal. She had taken too much of the drugs, leading to intoxication and death.
How old was Brittany Murphy when she died?
Brittany Murphy was 32 years old when she died on December 20, 2009. Her sudden death occurred a month after her birthday on November 10, and her mother was by her side.
Is Brittany Murphy's husband still alive?
After HBO's documentary on Brittany's life was released, many things about her husband, Simon Monjack, were revealed. One of the most notable news about him was that he wasn't responsible for her death.
However, several media outlets reported that Simon Monjack may be a "con artist" with controlling tendencies. Simon Monjack was a British screenwriter and producer. He was the brain behind, Two Days, Nine Lives.
He married Brittany Murphy in 2007, and people speculated that he did that because he was months away from deportation. In the What Happened, Brittany Murphy? docuseries, it was revealed that he had secret children and numerous legal and financial issues.
On May 23, 2010, just five months after Brittany Murphy's death, Simon Monjack died in the same house where his wife died. Coincidentally, his cause of death was also pneumonia and anemia, according to the coroner's report.