Joe Biden is many things. He is the 46th president of The United States, a published author, Time's Person of the Year in 2020, a public speaker, a husband, father, grandfather, and a multi-millionaire in his own right, but is he a military man?
Though he comes from a military family, Joe Biden was not in the military. During his school days, Joe received five student draft deferments to serve in the Vietnam War but a medical exemption means he could only have been drafted in a national emergency.
Much like the president before him, Donald Trump, Joe never served in the military. Let's discover why he was disqualified from service and what ties the Biden family has to the military world.
Why Didn't Joe Biden Serve in The Military?
While Joe was a student at the University of Delaware and also at Syracuse University he received multiple student draft deferments. After he underwent a medical exam in April of 1968, it was discovered that Joe has asthma and as much he received the 1-Y classification, and was officially marked as disqualified from service.
What puzzles many people is that in his 2007 memoir, Promises to Keep, Joe never makes mention of his asthma and details his time as a football player and lifeguard. At the time of writing, he has also never been photographed with an inhaler which leads many to believe that he — like many other politicians — dodged the draft.
However, the medical records of Joe Biden clearly state that he "experienced exercise induced asthma as a teenager and young adult". Excluding exercise induced asthma, or bronchospasm, Joe's medical history summary also includes hyperlipidemia, atrial fibrillation, seasonal allergies, and sinus congestion so it's easy to see why he was never called upon to serve.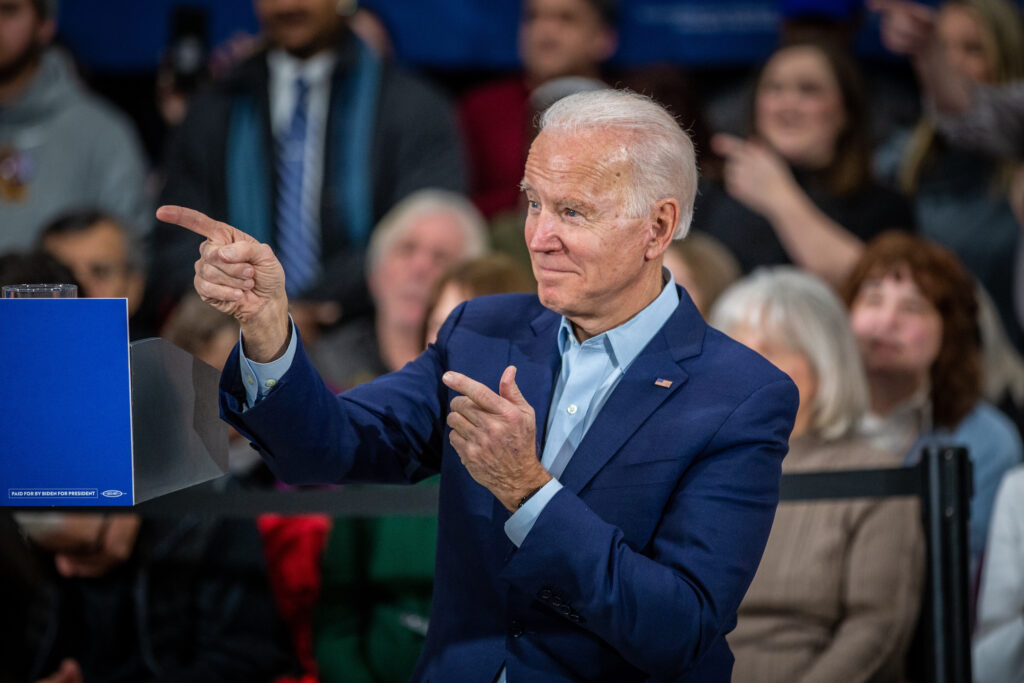 Joe is a friend of the military and has many great plans to ensure that those in it are looked after properly. But Joe has also found himself in a bit of hot water because the go-to campaign trail story of his attempt at pinning a Silver Star on "a young Navy captain" has been declared factually incorrect.
But just because Biden never served in the military, he knows what it is like to love someone who has and this is reflected in his approach to policies — and in the names of his presidential pooches! He also has many stories to tell about his experience with military members, although sometimes he gets the details a little hazy.
The Bidens: Military Men
Joe has close ties to the military but none closer than his son, Beau. Joseph Robinette "Beau" Biden III was Joe's first son who served as a member of the Delaware Army National Guard and a major in the JAG Corps.
During his 13 years of service, Beau spent most of his time in Iraq where he fought in the Iraq war. Before Beau was deployed to Iraq, Joe went on the record to declare "I don't want him going. But I tell you what, I don't want my grandson or granddaughters going back in 15 years, and so how we leave makes a difference."
The Bronze Star Medal recipient fell ill in May of 2010 and he had been in and out of medical care since that time. By August of 2013, Beau had been diagnosed with brain cancer and on 30 May 2015, at the age of 46, he succumbed to his disease.
Though there is no proof to back his theory up, Joe believes that the toxic exposure Beau experienced in Iraq was the cause of his son's brain cancer. When speaking on his son's death, Joe says that the cause is "exposure to burn pits, in my view, I can't prove it yet, he came back with stage 4 glioblastoma."
Joe's other son, Robert Hunter Biden, who goes by the name Hunter, has ties to the U.S. Navy Reserve. In May of 2013, he applied for a position and received a waiver from a drug-related incident that occurred in his past. Sadly, just a month later Hunter tested positive for cocaine and was immediately discharged administratively.