Budding rapper Lil Peep touched his fans' hearts with his emotionally-charged and earnest emo-rap music, but his life was tragically cut short in 2017. As his career was just beginning to blossom, it's understandable to wonder if the rapper was wealthy.
Lil Peep had a net worth of $300,000 before his death. According to a CNBC poll, Americans believe that one must have a net worth of just over $2 million to be considered 'rich,' so he was arguably not rich before his death.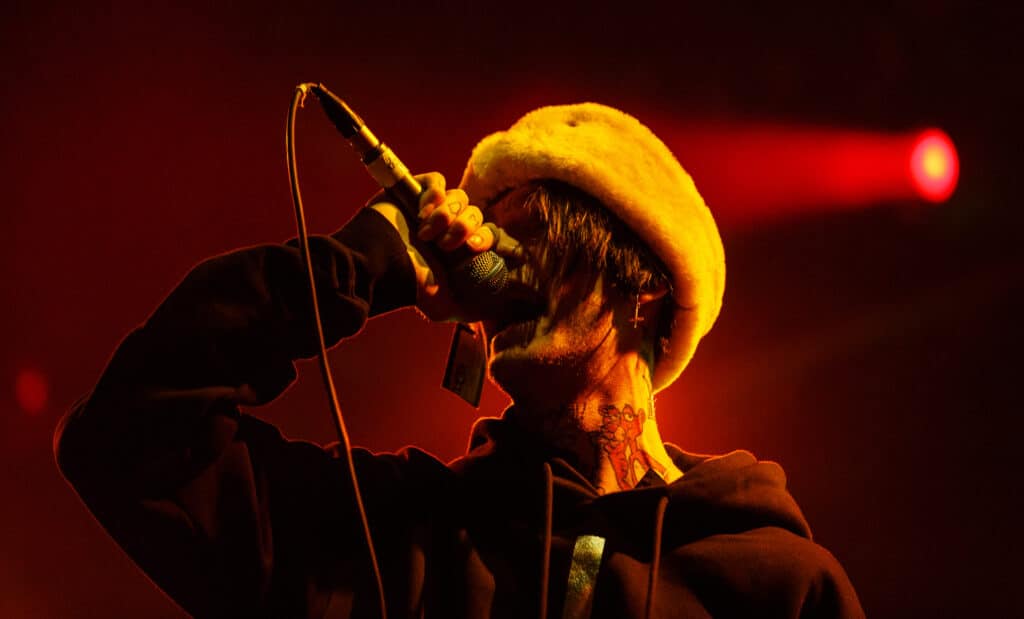 Although Lil Peep was not rich before his death, his net worth ballooned (due to the publicity that resulted in increased album and merchandise sales) to around $7 million. He was a talented person and surely would have achieved great success in life had it not been for his tragic passing.
About Lil Peep
Lil Peep often evoked comparisons to Kurt Cobain, the talented but tortured grunge legend of the 1990s. In a Rolling Stone profile, Lil Peep is described as "an achingly pretty, blithely self-destructive superstar that a generation of kids could look to and see their pain reflected back at them."
In 2017, Lil Peep was arguably right before the apex of a meteoric rise. He had been producing music for just two years, and in those two years, he had achieved a Top 40 album and reached around 2 million Instagram followers.
He was building a massive fanbase and was on an enormously successsful tour of shows, which almost always sold out to legions of adoring fans.
His fans connected with his music, which featured emotionally-raw lyrics about complicated subject matter such as depression, loneliness, and drug use. On one of Lil Peep's most popular tracks, 'hellboy,' which is the opening track to his similarly titled mixtape, he raps the lines "Show after show … I swear it gets so lonely sometimes / Please, just hold me one time."
Lil Peep's estate released the 'hellboy' music video on YouTube in 2020, which you can view below:
In addition to being one of the early pioneers of the emerging 'emo-rap' genre, Lil Peep was also known for his flamboyant dress sense and eccentric tattoos, including the word "Crybaby" above his eyebrow.
Lil Peep, whose real name was Gustav Elijah Åhr, or Gus to friends and family, struggled with his mental health from an early age and self-medicated his anxiety with drugs like cannabis and Xanax, a potent anti-anxiety medication.
He got his first face tattoo at 17 years old to show his commitment to living a counter-culture lifestyle, arguing that since a face tattoo would bar him from most conventional jobs, he would have to succeed elsewhere.
He was on track to succeed, signing with a subset of Access Industries, First Acces, and moving from the place he was 'crashing at' on Skid Row to his own apartment in Echo Park. However, he struggled with drug use, and his meteoric rise became emotionally overwhelming at points.
Lil Peep was a unique person gifted with the innate quality many stars have to draw people in; his fans felt they had a close connection with the musician and would share their emotional challenges – and drugs – with him, often throwing illicit items onstage.
He died two weeks after his 21st birthday of an accidental overdose. Although it is easy to get swept up in the story of a musician dramatically taking drugs and partying, in the end, the world lost the life of a young man, Gustav.
Discography
His mother, Liza Womack, controls his estate.
He left a legacy in music, and as First Access co-founder Sarah Stennett said, "It's a really, really crazy thing to say this but he restored my faith in a higher power, [Lil Peep] made me understand there is a purpose to what I'm doing. It's not just music, it's a much bigger responsibility."
Lil Peep originally self-released mixtapes and EPs on SoundCloud, a music sharing website responsible for many careers in the new era of rap. His mixtapes were 'Lil Peep; Part One,' 'Mall Musicc' which was a collaboration with Boy Froot, 'Live Forever,' 'Crybaby,' and 'Hellboy.'
Lil Peep also released two studio albums, 'Come Over When You're Sober, Pt. 1' and 'Come Over When You're Sober, Pt. 2,' the latter of which was released posthumously. A second posthumous album, 'Everybody's Everything,' was a compilation project and was released on the second anniversary of Lil Peep's death in 2019.