Best known for her portrayal of Penny on the CBS sitcom The Big Bang Theory, Kaley Cuoco is an award-winning American actress and producer who has fans all over the world. While she is open about most things, politics isn't a topic she is willing to discuss which leaves many people wondering: what are Kaley Cuoco's political views?  
Kaley Cuoco has never publicly voiced what her political views are but after accidentally registering with the American Independent Party she confirmed that its views do not align with her own. To clear up the debacle, Kaley declared "I am not affiliated with any political party."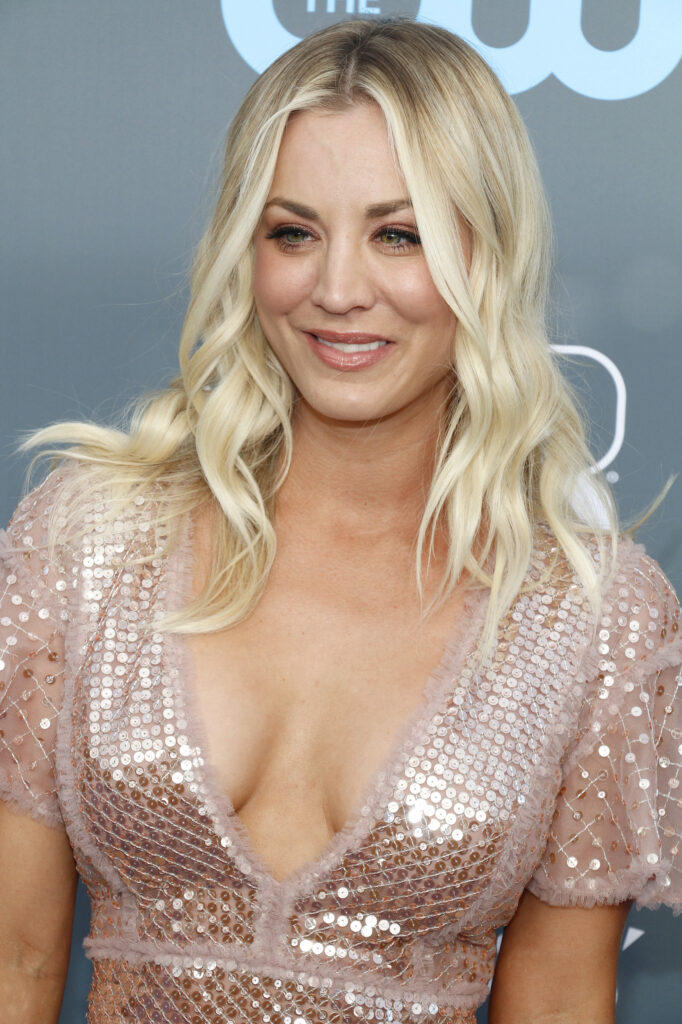 The much-loved actress has faced backlash in the past for voicing her opinions, so it's not much of a surprise to discover that she keeps her political preferences close to her chest. If you're looking for insight into Kaley's beliefs — political and otherwise — you've come to the right place.
Kaley Cuoco on Politics
In 2016, Kaley, along with a handful of other celebrities including Emma Stone, Demi Moore, Sugar Ray Leonard, Mark Pincus, and Patrick Schwarzenegger, accidentally registered as a voter for the American Independent Party.
As it turns out, Kaley registered in error due to confusion arising from the word 'independent' on the voter registration form. When speaking of her accidental registration to the ultraconservative party, Kaley issued a statement saying "The views of this party do not accurately reflect my personal beliefs and I am not affiliated with any political party."
Kaley went on to say "As such, I am taking the necessary steps to immediately remove my name as a member of this voting party." The fact that Kaley thought she was registering as an independent reflects her statement that she is not affiliated with any party, which technically makes her an independent.
Despite her not supporting any specific political party, Kaley follows the Democratic Party's Andrew Cuomo on Instagram which leads her sleuth-like fans to suspect that the actress may secretly lean to the left.
What Does Kaley Cuoco Believe In?
In an explosive 2014 interview with US Magazine Redbook, Kaley was asked if she was a feminist and responded with "Is it bad if I say no? I was never that feminist girl demanding equality, but maybe that's because I've never really faced inequality."
She went on to admit that she cooked for her then-fiance, Ryan Sweeting, five nights per week and that "I know it sounds old-fashioned, but I like the idea of women taking care of their men. I'm so in control of my work that I like coming home and serving him."
What she said in the interview directly implied that she did not believe in feminism. But the following year Kaley issued an apology to anyone that was offended by her statements and retracted her words by saying "Of course I'm a f***ing feminist. Look at me. I bleed feminism."
In addition to believing in feminism, Kaley also believes in God and occasionally posts prayers to her Instagram account. Kaley has publicly supported charities that are close to her heart and align with her personal beliefs.
She has publicly supported Shane's Inspiration which is an organization that fights for differently-abled children to have access to Universally Accessible Playgrounds as well as The Humane Society which focuses on protecting animal rights.
Anyone who follows the actress on Instagram will know that animals are one of her biggest passions. At the time of writing, Kaley's list of pets includes 25 horses, a bunny called Simon, a goat called Tarantula, and "a pack" of dogs.
What are Kaley Cuoco's Ex-Castmate's Political Views?
Kaley may choose not to voice her political opinions, but the same cannot be said for her fellow 'The Big Bang Theory' colleagues. All of the main cast members of the show are politically outspoken.
Jim Parsons, who played the role of Sheldon Cooper is a Democrat who backed Hillary Clinton in 2016 and describes himself as "a big consumer of political programs". He even hosted his own talk show on SiriusXM called 'Jim Parsons Is Too Stupid for Politics' which ran for six weeks.
Kaley's on-screen romantic interest and real-life ex-boyfriend, Johnny Galecki, is a Democrat who has publicly supported Barack Obama and questioned Trump supporters just as publicly. Simon Helberg, who played Howard Wolowitz, is a liberal Democrat who publicly protested against Trump
The actor who brought the role of Raj Koothrappali to life, Kunal Nayyar, is not a US citizen and therefore cannot vote. That doesn't mean that he doesn't get affected by political situations, nor does that stop him from encouraging Americans to vote.