The ever unique and outspoken singer-songwriter sensation Lady Gaga has been redefining what it means to be a pop queen for more than a decade with her one-of-a-kind fashion and constant humanitarian work. With all that in mind, it might be strange to an outsider what her fans call themselves, but nicknames, be they for a group or for an individual, can be surprising.
Lady Gaga's fans affectionately call themselves "Little Monsters." The nickname arose organically during the production and release of her second album, which focused around various 'monsters' in Lady Gaga's life.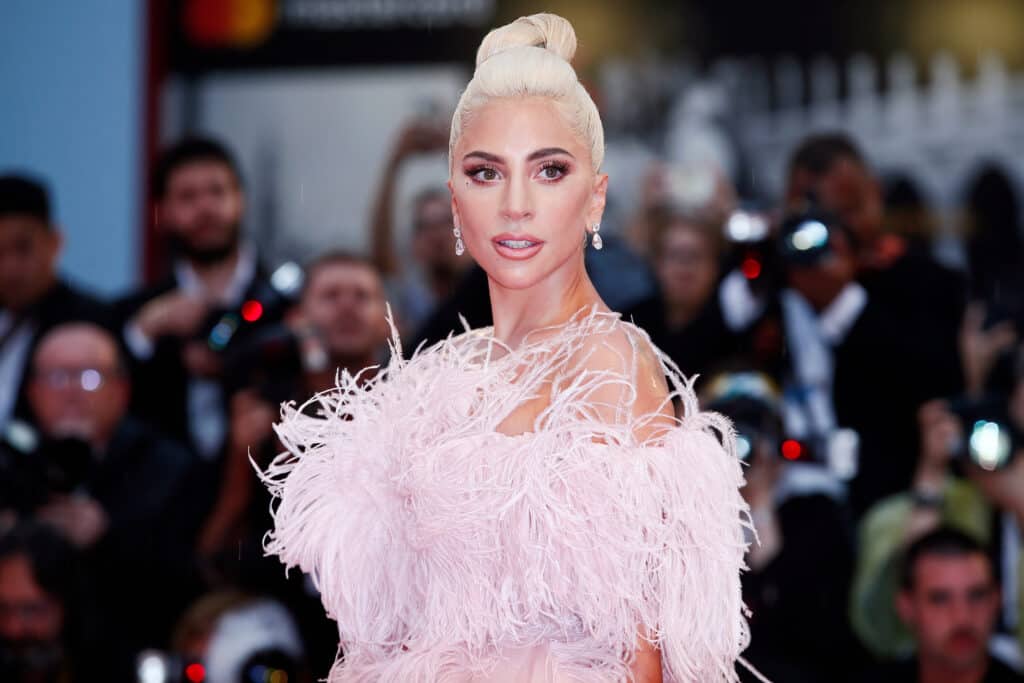 Like a lot of nicknames that manage to stick for a long period of time, the title that Gaga's Little Monsters found themselves with was just a happy accident. In part encouraged by Gaga herself, and in part born out of a rabidly loyal and fanatical fanbase, the Little Monsters are Gaga's most devoted fans.
What Does Lady Gaga Think About The Little Monsters?
Ever since the inception of the name, Gaga has embraced the moniker that her fans have adopted, partly due to the fact that she was instrumental in the forming of it. Embraced is the keyword here, as Gaga even started brandishing her own spin on the name, accepting the crown of 'Mother Monster' bestowed on her by her fans.
That honorary title of being the 'Mother Monster' extends far beyond a simple naming dynamic between performer and fans, Gaga has been an incredibly active philanthropist and activist, especially in the realm of issues that involve her fans.
Outcast during childhood by her own distinctive style and polarizing personality, Gaga understands all too well the plight of those who feel socially outcast. So, much like a mother who cares for their child, Gaga has done as much as she can not only for her Little Monsters but the world at large, to bring various issues to light and alleviate their pain.
The Origins of The Little Monsters
It might still be a stretch to imagine how Gaga could have ended up calling her fans 'monsters', and how something that understandably has negative connotations ended up being such a powerful term of endearment towards her fanbase. So, what was the exact chain of events that led to the nickname?
The Little Monsters were born during Gaga's rerelease of her second studio album, an EP that is fittingly be The Fame Monster. The album covered a range of topics close to Gaga, all flirting conceptually with ideas of fame, power, sex, and death.
The word 'monster' comes up time and time again throughout the EP, both in the title, in lyrics, and concept, though it wasn't for any of those reasons that her fans became known as Little Monsters. Alongside the release of the EP, to celebrate and support its release, Gaga embarked on a worldwide tour entitled The Monster Ball Tour, and it was on this tour that the name Little Monsters was finally coined.
Her fans could become so rabidly enthusiastic in their clawing and clamoring gestures and cheers while she was on stage during this tour, especially during performances of "Bad Romance", that she began lovingly referring to them as 'monsters' while on stage. Those hand gestures are also what eventually came to be universally recognized as the symbol of the fanbase, united by the Little Monster claw.
An Incredibly Devoted Following
Simply describing her amassed following as being a 'fanbase' might be enough to cause mild offense in someone that considers themselves a Little Monster, as Gaga's most devout and long time believers exhibit devotion to Gaga far beyond an appreciation of her music.
Little Monsters devotedly and dutifully stay abreast of all Gaga's music, fashion trends, beliefs, and media outings, supporting her every step of the way in whatever endeavor she decides to pursue.
Whether it be something positive, like the activism work that she engages in, or something negative, if Gaga becomes embroiled in any kind of controversy or finds herself the target of harassment, her Little Monsters are there every step of the way.
Depending on where you fall on the love-hate spectrum when it comes to Lady Gaga, the one thing that can't be argued is the cult following that she has amassed around her over the span of her successful music career.