By far one of the successful actors in the world, Leonardo DiCaprio has wowed audiences globally with his performances in countless movies and productions over the last few decades. However, it's a triumphant journey when you know where it all started.
During his years as a teenager, DiCaprio attended the John Marshall High School, located in Los Flezis, California. However, after three years of studying at the school, he dropped out and finished with a General Equivalency Diploma (GED).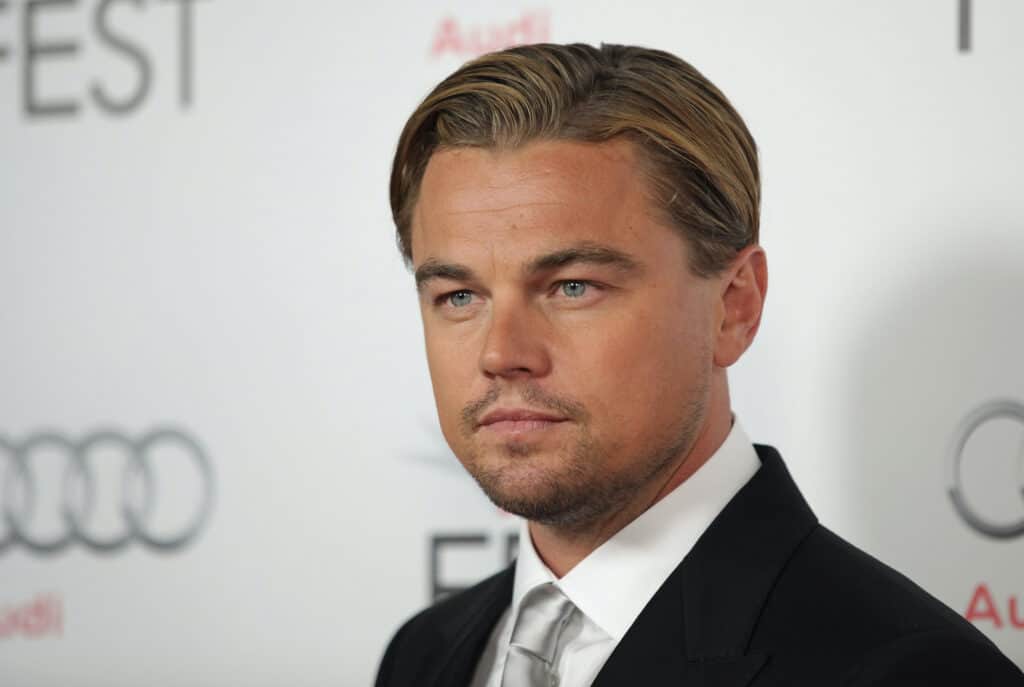 While his situation meant that he felt the need to drop out of school to pursue an acting career, DiCaprio has always been a beacon of creativity that was the foundation of his success.
Destined for Greatness
At a young age, it was clear DiCaprio was meant to be on the big screen. Born on November 11th, 1974, DiCaprio grew up in Los Angeles, or Tinseltown as it's more commonly known.
The only child of Irmelin and George DiCaprio, creativity has always been a part of DiCaprio's life since his father was a comic book artist, producer, and distributor. At the age of one, his parents separated, but he kept a good relationship with both parents throughout his younger years and into adult life.
It was, however, his father who encouraged him to explore his creative side through the introduction of art, underground art, and the art of acting. It's here DiCaprio started to discover his potential. It was now his interest was sparked.
Growing up, DiCaprio attended the Los Angeles Center for Enriched Studies for the first four years of his education before moving to the Seeds Elementary School. It was after he finished Seeds that he moved onto John Marshall High School, and then consequently dropped out during his junior year to pursue his acting career.
Always an Actor at Heart
There's no denying that DiCaprio is known for playing such complicated and emotionally diverse characters on screen, and they only seem to become more detailed with every movie he's in. This love for complexity and character was clear even throughout DiCaprio's younger school years.
Leo would always be showcasing his charismatic side and was described as being young, positive, and full of cheerful energy by those around him. He would copy the characters and personalities of the people in his life and would make jokes through his imitations, naturally helping him take centerstage within his friend groups.
During his time in high school, he would write and rehearse his own skits and comedy sketches that he would perform for his friends and family. It's during this time that DiCaprio's passion for acting really started to blossom.
The Darker Side of Life
While young DiCaprio was light-hearted and peaceful during his childhood, it wasn't a silver spoon, fairytale kind of upbringing you may imagine. On top of his parent's separation, Leo experienced the darker side of LA from a young age.
This included seeing underground violence taking place, drug crime, prostitution, and other forms of illegal activity, even at the younger age of three and four years old. He claims he was even 'mugged at the age of five'.
While in school, Leo was also bullied and reportedly treated in an 'inhumane way.' It was these combined experiences that persuaded him to want to drop out of school and find a new way to live.
His acting career would be his shot at freedom. He begged his mother to take him to auditions, giving everything he had to make his newfound dream come to life.
A Light Begins to Shine
Becoming a teenager, but while still in school, Leo was showing up on the small screen, hired for television advertisements, like the Matchbox Cars ad he was cast for at the age of 14.
After several auditions, Leo managed to land himself a role as an actor in a few television series with appearances here and there. These were shows like Glen (two episodes), Santa Barbara (five episodes), and The Outsiders (the pilot episode).
He finally landed a full-time gig in the television series 'Growing Pains,' for which he was featured in 23 episodes. This was enough to make Leo believe that he had what it takes to become a successful actor, and so he dropped out of John Marshall High School during his junior year, but later acquired his GED.
He also managed to lock down his debut movie role in a small-time horror titled Critters 3 in 1991. Over the next six years, Leo worked hard, appearing in over a dozen movies, including This Boy's Life, The Basketball Diaries, and Romeo and Juliet, before landing his megastar role with Kate Winslet in Titanic in 1997.
From there, DiCaprio snowballed. Despite a lack of high school or college education, he had won dozens of awards throughout his life so far, 150+ nominations. He's won Golden Globes, British Academy Awards, and an award from the Screen Actors Guild.
More importantly, he has won the hearts of many adoring fans around the world, from all generations, and continues to dominate the big screen scene with his presence. There's no denying the future is excited for what he works on next.