Patrick Mahomes is an American football quarterback in the NFL who gained notoriety on the football field while playing college football. We know that he's been a devoted sportsman for most of his life, but what did Patrick Mahomes study at college?
Patrick Mahomes attended Texas Tech University for two years before declaring himself eligible for the NFL draft and forgoing his senior year. It's not clear what Patrick studied at the college, but his focus on "football and academics" saw him abandoning his baseball ambitions.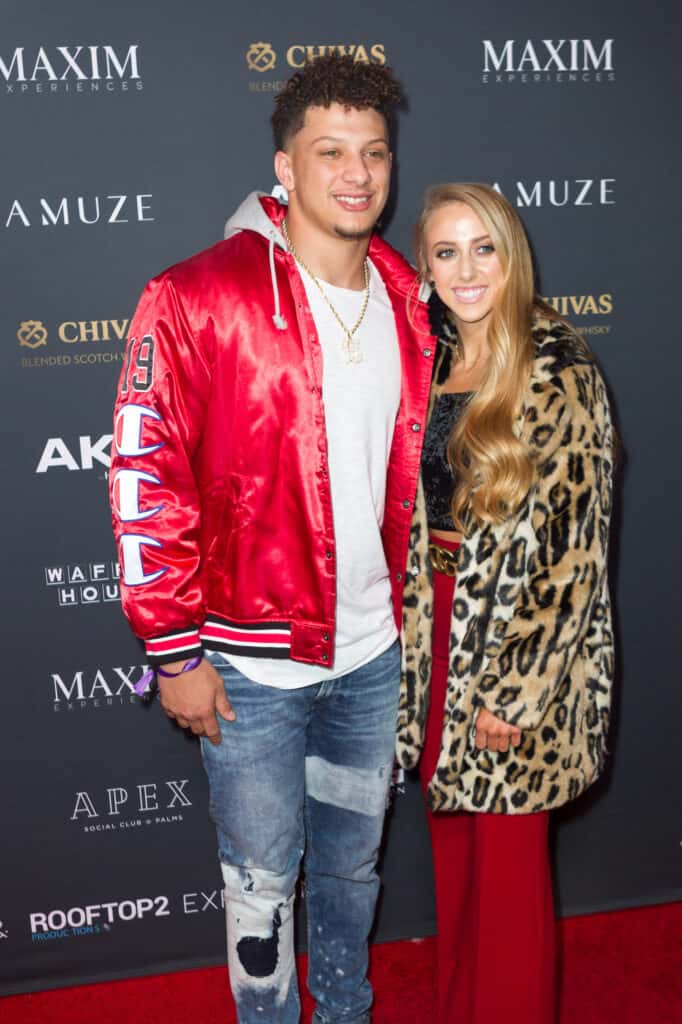 Are you ready to find out who Patrick Mahomes is, and what his time in high school and college was like? Then keep reading because this article will fill you in on all of this and more.
Who is Patrick Mahomes?
Patrick Lavon Mahomes II was born on 17 September 1995 to parents Randi and Pat Mahomes. His father Pat was an MLB pitcher who played for the New York Mets, Texas Ranger, Minnesota Twins, Boston Red Sox, Chicago Cubs, and the Pittsburgh Pirates.
His mother Randi Mahomes was a full-time mother while Patrick was growing up but now works as a private events coordinator for the Hollytree Country Club. Pat and Randi had two more children, a son named Jackson — who is a rising TikTok star — and a daughter named Mia.
Pat and Randi married in the 1990s, fresh outta high school, but divorced when Patrick was 11 years old. Despite their divorce, the pair remained civil and have been Patrick's biggest supporters.
After successful high school and college football careers, more on that down below, Patrick began playing for the Kansas City Chiefs and has no plans on leaving the team until he retires from the NFL
Patrick is an incredibly skilled football player, and his annual salary of USD $45,000,000 proves this. So does the fact that he is the first half-billion-dollar athlete in sports history.
The already-legendary quarterback is married to Brittany Matthews and the pair welcomed a daughter named Sterling Skye Mahomes on 20 February 2021.
Patrick Mahomes' High School Education
It's unclear where Patrick went to middle school, but it is known that he was heavily involved with a Christian youth group. His mother, Randi Martin, says that Patrick "got saved" in middle school and his faith stuck with him from these early days right through to adulthood.
Patrick attended Whitehouse High School, in Whitehouse, Texas. Unsurprisingly, he was focused on athletics and was a three-sport star as a high school student and played baseball, basketball, and football.
It was while a student at Whitehouse High School that Patrick met his future wife, Brittany Matthews. She's a year older than him and was in the grade above him, but the pair began dating when Patrick was in the 10th grade.
When Brittany graduated in 2013 and went to the University of Texas to play college soccer, the young couple stayed together. In 2014, when Patrick graduated from high school, the couple continued their relationship despite him moving 440 miles away.
Patrick Mahomes' College Education
After Patrick graduated from Whitehouse High School in 2014 he went to Texas Tech University where he played both college football and college baseball.
Though he was a talented player in both sports, Patrick decided that he would have to give one up. His 2015 statement read "Moving forward, after speaking with my family…I feel it is in my best interest to concentrate solely on football and academics this spring."
He also said, "Not many college athletes have the privilege to play multiple sports at this level, so I'd like to thank coach Tadlock, his staff, as well as teammates on the baseball team for allowing me that opportunity."
Patrick was quoted saying, "I was a good student and stuff like that" but despite this he never graduated from college as after two years he decided to pursue his dreams of playing in the NFL.
His statement, which was shared by the Texas Tech Football Twitter account, read, "I would like to announce I will forgo my senior season and declare for the 2017 NFL Draft. After talking with coach Kingsbury and my family, we feel this is the best decision for me moving forward."