Vin Diesel has been in dozens of blockbusters and has played characters of many different heritages. What is his real-life ethnicity?
Vin Diesel's ethnicity is not entirely known. Diesel's mother has English, German, and Scottish roots. However, the actor does not know his biological father and his mother is apparently unsure of his father's complete ethnic heritage, although he is reported to be part African-American.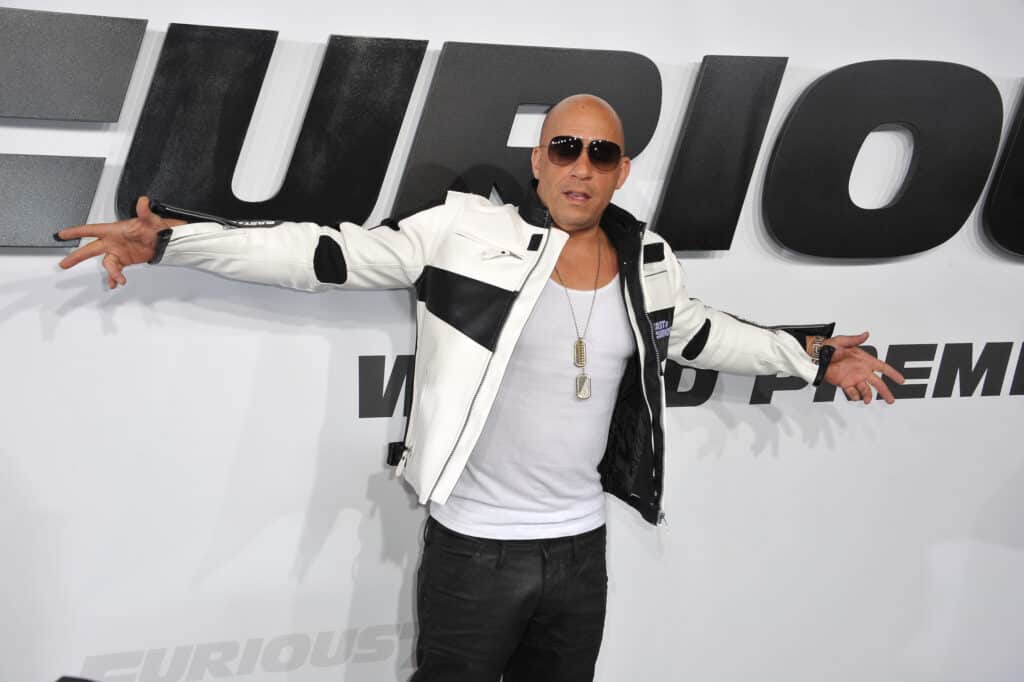 Stick around to learn more about the "ambiguous ethnicity" of Vin Diesel and how this affected his life and career.
Connections to Many Cultures
Audiences are not alone in their pondering of Vin Diesel's ethnicity.
The actor himself has confirmed that he is unsure of his ethnic background.
He is aware his father was part African-American but doesn't know his exact ethnic makeup. "All I know from my mother is that I have connections to many different cultures," he once explained.
"I'm definitely a person of color," revealed the actor. He also shared, "I never met my biological father. The man who raised me was a black man. And he made me who I am and taught me who I am."
Multi-Facial
The actor has sometimes felt that his mixed heritage has held him back in his career.
In fact, he even made a short film about his "ambiguous ethnicity," and how this affected his career in the film industry.
The film is titled Multi-facial (1995). Vin Diesel plays a talented actor that's struggling to land a role because casting agents and producers don't know how to place him in their productions.
The film sheds light on the often stereotypical castings in the film industry.
Diesel's character can act Italian, but he doesn't look Italian enough, he can act Latino but can't speak Spanish, he can rap but he's too light-skinned to play a black man.
Watch Multi-facial below.
Multi-racial in Hollywood
Vin Diesel grew up in a multicultural and multiracial neighborhood in New York City.
Vin's biological father was part-black but he was brought up by his step-father who is also African-American.
However, he's never played a black character. In fact, the actor's mixed ethnicity is rarely addressed in any length on screen.
He has played a few characters that have known mixed heritages, such as Private Adrian Caparzo, an Italian-American soldier, in Saving Private Ryan (1998), and then Chris Varick, an Italian-American broker, in Boiler Room (2000).
The following year, he played Dominic Toretto, an American of Cuban descent, in The Fast and the Furious (2001).
The same year he played the Jewish Taylor Reese in Knockaround Guys.
In all roles played by the actor, the ethnicity of Diesel is skipped over fairly quickly, which may be down to the actor's multi-heritage that is difficult to pin to one nationality or race.
In addition, Vin Diesel has refrained from speaking out in great detail in recent times about his mixed identity.
By all accounts, the actor is apparently unphased by his multi-ethnic heritage.
Academic Anne Cremieuxv, has heralded Diesel as, "the first major movie star to […] have a racially ambiguous physique."
She surmised the actor as being "the perfect multiracial and multicultural hero."