Today George Lucas is a film director, screenwriter, producer, entrepreneur, businessman, philanthropist, and household name. But once upon a time, he was just an average high school student who loved reading comics and racing cars.
George Lucas attended both Roosevelt Junior High School and Thomas Downey High School. He was a mediocre high school student, but a near-fatal car crash seemed to change his perception of education and he attended a junior college before heading off to university.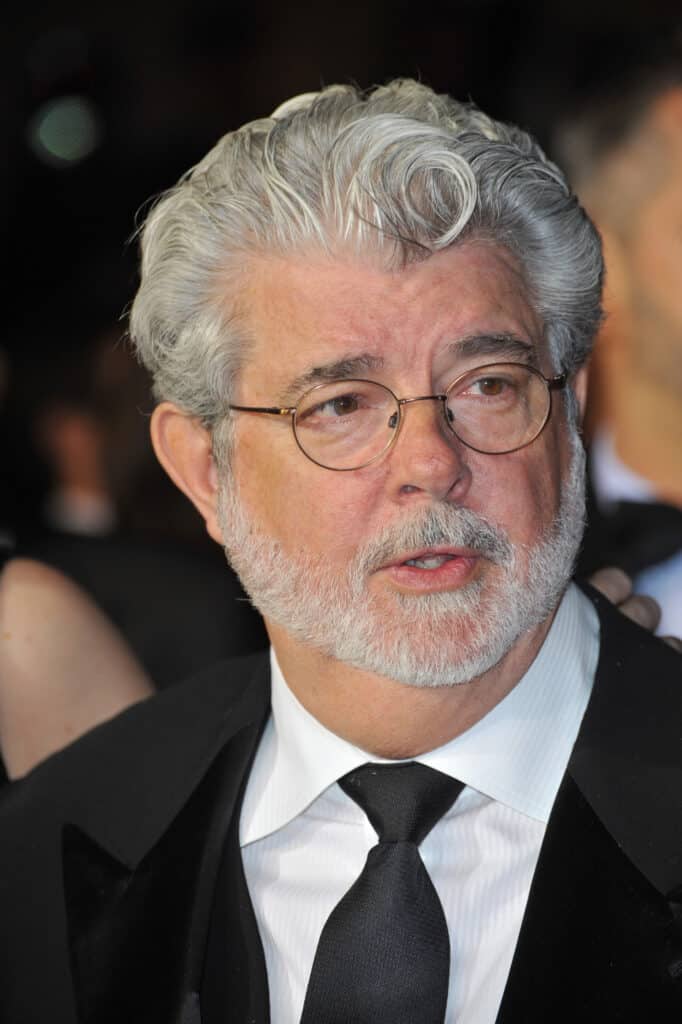 Education is extremely important to George, and he spends much of his time — and money — on bettering the system. Read on to find out all about what high school George Lucas attended, what his time in high school was like, and how it differed from his time in university.
George Lucas' Time in High School
On 14 May 1944, George Walton Lucas Junior was born in Modesto to a homemaker and a stationery store owner. It is in this city of California that George spent all of his childhood and where he received his early education.
After attending John Muir Elementary School, George went to Roosevelt Junior High School. For reasons unknown, he transferred to Thomas Downey High School, which is the second oldest high school in Modesto.
Believe it or not, but George was not a great student — far from it. He describes himself as someone who "barely squeaked through high school" but a near-death experience caused him to hit the books.
George Lucas' Academic Awakening
On 12 June 1962, just a few days before George was set to graduate from high school, he was involved in a near-fatal car crash. George, who wanted to be a professional racecar driver, was broadsided by another vehicle and flipped his car numerous times before wrapping it around a tree.
When speaking of the accident, George said "I realized that I'd been living my life so close to the edge for so long. That's when I decided to go straight, to become a better student, to try to do something with myself."
He also said, "I was a terrible student in high school, and the thing that the auto accident did — and it happened just as I graduated, so I was at this sort of crossroads, but it made me apply myself more because I realized more than anything else what a thin thread we hang on in life, and I really wanted to make something out of my life."
George Lucas' University Experience
Once he graduated from Thomas Downey High School, George wanted to go to art school. His parents were unable to pay for it so he settled on attending Modesto Junior College instead.
At Modesto Junior College George studied literature, sociology, and anthropology. It was here that he developed an interest in film.
George's small-town upbringing played a factor in delayed interest in film-making. He said "We had a couple of movie theatres. You'd go to the movies once in a while. I grew up before television, so I didn't really discover film, or even any interest in film, until I was, like, a junior in college."
His developing interest in film saw him enrolling at the University of Southern California School of Cinematic Arts. While a student at USC, George produced eight short films and won a scholarship to Warner Brothers Studios.
George once said, "Everybody has a talent. It's just a matter of moving around until you've discovered what it is". And if his educational experience is anything to go by, it's clear that he means this.
How George Lucas Contributes to Education
George has a soft spot for children and furthering their education — both academically and creatively — is a cause close to his heart. Because of this driving force, egged on by his own underwhelming school experience, George established two foundations.
George founded Edutopia – The George Lucas Educational Foundation in 1991 to celebrate and encourage innovation in schools.
The foundation deals with grades K through 12 and has produced a documentary, distributed 100,000 companion books, and launched a magazine that is read by 260,000 readers.
In 2013, George founded Lucas Education Research to "positively impact the course of learning and lifelong achievement". This foundation conducts and funds rigorous research studies with universities, educators, and research firms.
As if starting his own duo of foundations wasn't enough, he also supports other foundations and NPOs. He has contributed to charities such as Thursday's Child, Jackie Robinson Foundation, and the Princess Grace Foundation.
It seems that George's generosity knows no bounds. In addition to his significant contributions to the charities listed above, George has publicly supported Tibet House US, Stand Up To Cancer, Make-A-Wish Foundation, Film Foundation, BID 2 BEAT AIDS, and Ne-Yo's Compound Foundation.