One of the heiresses to the Trump dynasty, Ivanka Trump has been a prominent figure in much of her father's business and political affairs, as well as being at the forefront of multiple projects of her own devising. Occupying any position at such a high level of those two industries is often accompanied by a stellar education, so where did Ivanka Trump attend high school?
Ivanka Trump attended Chapin School in Manhattan until she was 15, followed by the boarding school Choate Rosemary Hall. Given her wealthy background, the prestigious prep school of Choate was a natural choice for Ivanka.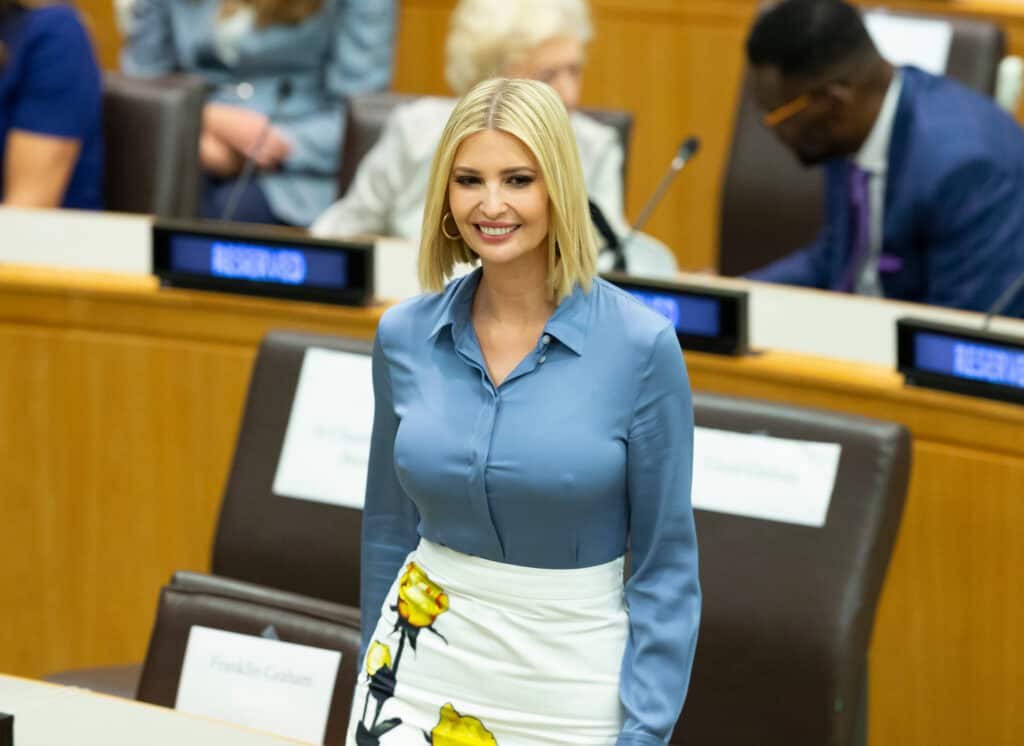 As a member of what one might describe as the 'wealthy elite,' both of the institutions that Ivanka attended in her high school years were independently or privately run schools. Choate especially has historically been seen as one of the highest esteemed schools in the country.
Chapin School
First started in 1901, the Manhattan-based Chapin school gets its namesake from founder Maria Bowen Chapin. An all-girls school, Chapin initially began offering its kindergarten services to both genders, but quickly moved to its all-girl status no more than 15 years into its inception.
With affluent attendees such as Ivanka, and a rich history of traditions and elevated standards, it should go as no surprise that Chapin School is one of the highest-rated private schools in the entirety of the United States. It boasts variable placements in almost every top 5 list of private schools.
Ivanka's birthplace of New York, in combination with a wealthy business magnate for a father, meant that her education would be afforded pick of the litter when it came to her schooling. The fact that she was born in New York, which is where her father Donald Trump mainly operated and lived, further boosted her opportunities seeing as how the city is home to a multitude of top-rated schools.
Accounts from one of her friends during her years at Chapin paints Ivanka out to be a fairly typical, albeit incredibly opulent, teenage girl. The anecdotes of those early years that the article provides serve to give us a vivid image of a young woman replete with a near-infinite supply of money, attention, and to some degree, responsibility.
There's a little hint of rebelliousness sprinkled in there for good measure too, giving a more complex view of the seemingly down-to-earth and good mannered Ivanka. By her ex-best friend's view, Ivanka was vain but also almost loyal to a fault, and all things considered, fairly well balanced when taking into account the family she comes from.
Transition to Boarding School
With regards to schooling, it's fair to say that Ivanka's most treasured memories will be the ones at Chapin. This is especially true when you compare them to her time at Choate Rosemary Hall, which she so charitably described as a "prison."
As she poses in her school dorm, we see small hints and glimpses of the woman she was set to later become, but it seems a little bit like the comparisons to a penitentiary may have been slightly exaggerated.
Others thought it was exaggerated too, with her excessively wealthy roots being recognized by others around her. One such story mentions a deli owner questioning Ivanka on whether or not she was picked up by a limousine, to be driven to her classes in the lap of luxury.
It wasn't too far from her home of New York, but the Connecticut based school must have felt a million miles away, as Ivanka laments about the fact her friends were having fun in New York while she was trapped at the boarding school.
Likewise, with her old school Chapin, Choate is historically seen as being one of the most reputable and illustrious boarding schools in the area, if not the entire of the US. Chief amongst the distinguished alumni the school can vaunt is two of the Kennedy brothers, 35th president John F. Kennedy and his brother Joseph Kennedy Jr.
Whether she liked it or not, the combination of her enrollment at both Chapin and Choate gave her a robust and solid foundation to build the rest of her educational pursuits on top of. With that, she eventually obtained a bachelor's degree at the University of Pennsylvania, majoring in finance.