While there's no denying that Kendall Jenner has lived a life unlike anybody else's on the planet, she still had to go through the stages of life we all go through, which of course includes going to school just like any other kid. But where did someone like Kendall Jenner even go to high school?
Kendall Jenner attended Sierra Canyon School in California, but only attended the school up until the age of 14, where she dropped out to follow the homeschooling route her sister Kylie also took, which was processed through Laurel Springs High School.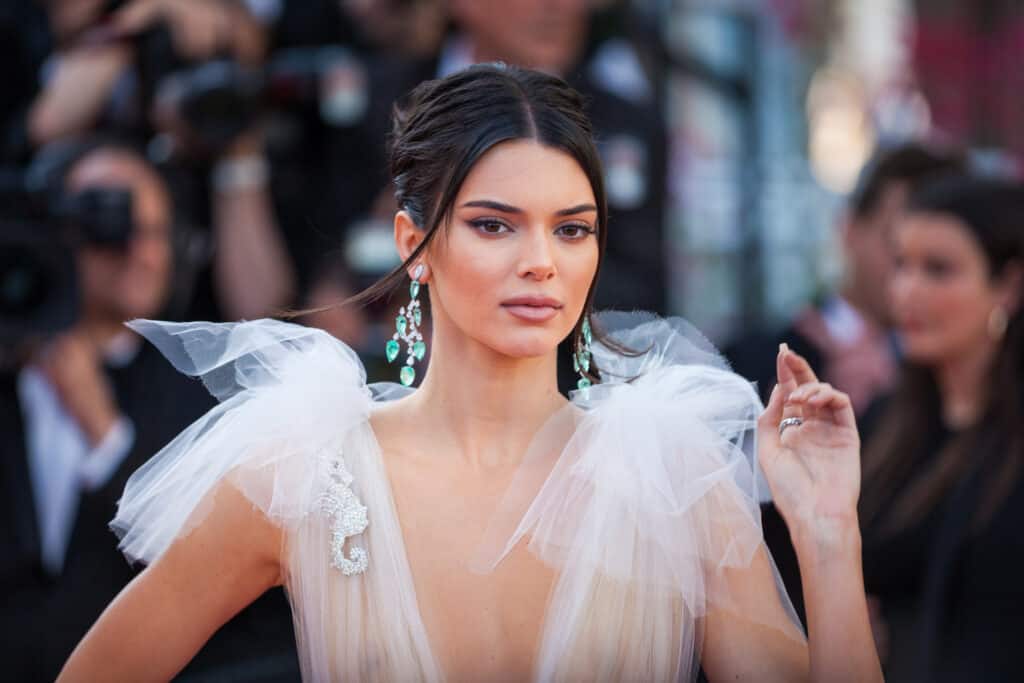 To find out more about Kendall's life through education, how far she got, what her thoughts were on high school, and what she was like at a young age, keep on reading on!
Career-Driven from the Start
As per US law, it's mandatory for all children to attend school in the US and get at least a basic level of education, which is what Kendall, and all her siblings, did. Kendall attended the Sierra Canyon High School, which can be found in Chatsworth, California.
However, she dropped out of school at the age of 14 to follow the same homeschooling route that her sister Kylie did at the Laurel Springs High School. This way, Kendall would have more time to remain a part of the Keeping Up with the Kardashians television reality show, and she could also then focus on progressing her modeling career.
Since Kendall dropped out and got her grades through homeschool, in which she graduated in 2015, although this wasn't a very public affair. This surprised a lot of people, especially since it happened at the same time as Kylie's graduation, despite Kendall being a year younger.
There was some slight controversy around this time when Kendall rubbed fans up the wrong way with a statement she gave to Vogue magazine that said;
"You talk to people, and they say the reason they went to college was to get a job, but I already have a job, so…"
However, with all the business empires and opportunities the Kardashians have, she's not wrong, and even if she wanted to stop modeling, we're sure she could easily find something else.
Kendall never attended college and hasn't shown any interest in doing so.
Scared About Her First Day
While Kendall's life is different from most people, she wasn't able to escape the first-day jitters we all get when starting a new school.
In a Daily Mail interview back in 2016, Kendall was talking about a photo of herself as a cheerleader in high school that she posted on her web app, kendallj.com. On the website, she wrote;
"I remember being really nervous for my first day of real high school. Right before I started, like the week before, is exactly when I started to get acne. All of a sudden, out of nowhere, it just started. I was so freaked out and just kept waiting for it to pass, but it never did."
She then went on to say that it was her friends that came to her rescue and helped her get through the scary times. She wrote;
'Having all my friends from middle school with me made the day a little less scary—at least I wasn't totally alone!'
Perhaps she's not too far from most teenagers of the same age. Scared about the first day of school, suffering from bad acne, and feeling as though puberty is crushing her self-esteem. It's amazing to think how far she came in just a few years to become one of the world's most well-known Vogue models.
Here's her personal take of Vogue's coveted Questions series, and if you don't know now what Kendall is like as an individual, here's your chance to find out!
All Work, All Play
We can't imagine how hard it must have been to be studying in school and doing everything a kid does, as well as basically holding down a full-time, very demanding job at the same time.
Kendall started her modeling career at just 13 years old when she was signed with a company known as Wilhelmina Models.
Her first main job came the same year she signed up in December 2009, where she posed for the Rocker Babes with a Twist campaign, commissioned by Forever 21. Then, she followed up with a feature in TeenVouge in April 2010, all while playing a major role in the Keeping Up series.
From here, Kendall was able to enjoy the non-stop ride of modeling jobs and a skyrocketing path to fame and fortune, where she is now one of the most popular and most followed influencers in the world and has millions of adoring fans right around the world.