Kendall Jenner is a member of the influential Kardashian/Jenner family from Los Angeles, California. She is a popular media personality, socialite, and most known for her modeling work. Kendall Jenner has done multiple modeling campaigns, editorials, and shoots for big global magazines such as Vogue, and is currently the world's highest-paid model with an estimated income of $4 million per year.
Kendall Jenner's daily routine consists of waking up early, working out, starting work around 8 am, going to meetings, having a quick lunch, going to shoots or other appointments, having dinner around 6 pm, hanging out with friends and family, and going to bed around 11 pm for a good night's sleep.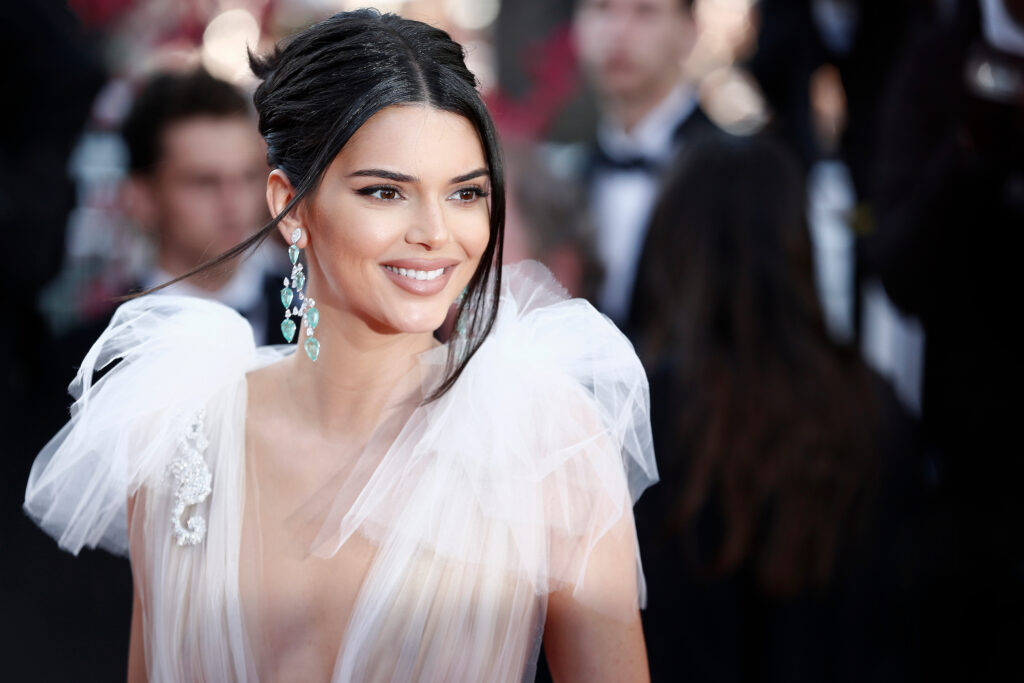 Kendall Jenner's life consists of a lot of traveling back and forth between countries for modeling shoots, and she's definitely a busy girl in terms of press, going to meetings, and still having enough time for a social life.
Kendall Jenner's Background and Start With Modeling
Kendall Jenner was born in Los Angeles, California in 1995 to Olympian Bruce Kenner and Kris Jenner. Kendall and her mom Kris, along with her famous sister Kylie and three older half-sisters, Kourtney, Kim, and Khloe Kardashian, all make up the influential Kardashian/Jenner family.
You have probably seen her stunning face on both the covers of influential magazines and editorials, as well as on her family's popular television series, "Keeping Up With the Kardashians", which she has been featured on since she was a young girl. The show is based on the family's glamorous but dramatic lifestyle, and although Kendall has not been featured as often in her adult life, she made frequent appearances on the show in her teenage years.
Kendall has always been the tallest member of the family, and she started her modeling career at just 14 years old. She signed with the Wilhemina modeling agency and her first assignment was a campaign shoot for the store Forever 21.
The model was persuaded to pursue modeling professionally during season 6 of the family's reality television show, but she did not like being connected to the Kardashian name. Kendall wanted to be taken seriously in the modeling industry, and she felt as though it would be harder for her to get jobs since she was tied to the family.
Kendall officially had her breakthrough in the industry after walking for the Marc Jacobs show during New York Fashion Week when she turned 18. She's stated that it seemed like people didn't recognize her, and she loved it.
After that, the now taken seriously model has gone on to runways for high fashion brands such as Givenchy, Chanel, Fendi, Alexander Wang, and Dolce & Gabanna. She also wowed the crowd for her closing in 2016's Balmain show.
In 2014, Kendall was named the new face of cosmetics brand, Estee Lauder. She was viewed as the perfect "it" girl for young women.
A few months later, Kendall also became the face of Calvin Klein's Denim Series ads, and her shoots were put in the same category as supermodels at the time, which definitely bumped up her image in the modeling world.
She also walked in the Victoria Secret Fashion Show, which had been her dream since becoming a model.
Kendall Jenner continues to model for high fashion brands, cosmetics companies, magazines, and works on a number of different projects by herself, as well as with her sister, Kylie Jenner. The sister duo has collaborated on clothing lines and Kendall has had a whole collection dedicated to her through her sister's company, Kylie Cosmetics.
The Model's Daily Life
Kendall Jenner's daily routine always various depending on where she is in the world, what shoots she has to get done, meetings, and other business endeavors that are sent her way.
Kendall starts her day off at around 6:30 am and refers to herself as being an early bird. She enjoys feeling productive in the mornings, but before she gets up, she lies to scroll through all of her social media.
Morning workouts are her favorite, and she likes to get in some kickboxing, ab workouts, or some other strength training with her personal trainer. After her workout, she gets ready for the day and is on her way to meetings, shoots, or appointments by 8 am.
She obviously fits in some time to eat healthy and balanced breakfast and lunch meals in between her busy schedule, but her time to eat is usually rushed.
Kendall has stated that there's no specific set time for when she's done for the day, and it varies between what she has to get done along deadlines. She admits to living a very fast-paced life, but she finds time to relax with massages, sleep, self-care, or grabbing her favorite frozen yogurt.
Kendall also really values her time with friends and family and says that her mindset and positive energy are mostly due to the people she surrounds herself with. She goes to bed around 11 pm in order to have enough energy for the following day.