Kendall Jenner is one of most sought-after models of the current generation. She walked the runways since 2014 for Marc Jacobs and has since modeled for notable luxury brands like Chanel, Givenchy, and Victoria Secret. With her mile-high legs and bone structure, she's truly a "Runway Goddess." Now fans ask, has her success been written on the stars?
Kendall Jenner was born on November 3, 1995, which makes her a Scorpio.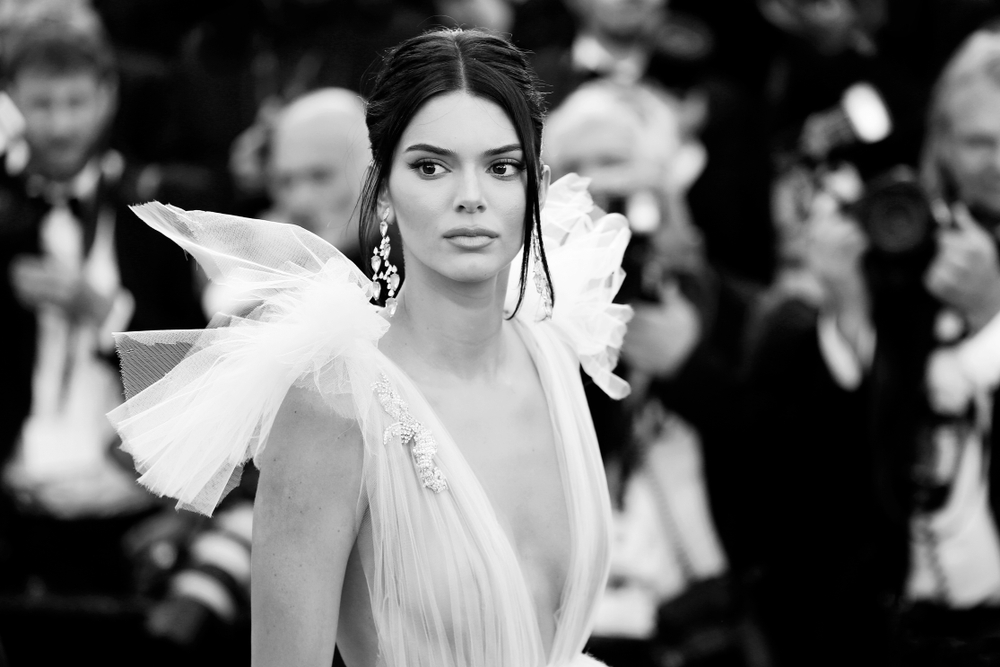 Scroll to learn more about the model-businesswoman's traits based on her astrological placements.
Kendall Jenner as a Scorpio
An "intense, secretive, mysterious powerhouse," Kendall shows off her fierceness by going against the family "business" by pursuing a modeling career. According to Astrotheme, her dominant element is Fire, which endows her with intuition, energy, courage, self-confidence, and enthusiasm. All good traits that propelled her to gain massive success in fashion.
Scorpios are known to be super dark and secretive and we see that so evident in Kendall Jenner. While people find her whole brood on every screen all over the planet, Kendall prefers to keep everything hush hush and establish her domination of the fashion world all by herself.
Walking the runways and appearing in ad campaigns is her public life. But in true Scorpio fashion, Kendall is very much protective of her privacy, especially with her personal and love life. The old adage "still water runs deep" very much resembles Kendall's personality.
Family Background
There's nothing more about the Kardashian-Jenner clan that we don't know, right? But here are some interesting facts about Kendall (and her famous family).
She was born Kendall Nicole Jenner, the first daughter of Bruce (aka Caitlyn) and Kris Jenner in Calabasas, California. Both her parents are Scorpios and we can see where Kendall got her drive to succeed. 
Kendall has a total of 8 step siblings, 4 from her dad's side–three older brothers (Burt, Brandon, and Brody Jenner) and an older sister (Casey Marino), and four older sisters from her mom's previous marriage (Kourtney, Kim, Khloé) and an older brother, Rob Kashardian. Kylie Jenner is Kendall's only full sibling.
She used to be a cheerleader for her school football team in Sierra Leone High School. But as her modeling career progressed, the family decided that Kendall be homeschooled instead, along with her sister Kylie.
With this decision came the hard part for any teenage girl: Kendall had to unfollow all her school friends so she won't see them posting pictures online about their school life and attending the prom.
Early Career and Breakthrough
Heartbreaking indeed! But the fierce Scorpio wanted to achieve more at a young age. Kendall's modeling career started when she was 14 years old, while signed under Wilhelmina Models. Kendall Jenner's first modeling job was for Forever 21, and then appeared on the cover of Teen Vogue the following year. 
Young Kendall was on fire and she went on to the big leagues under a new agency, Society Management. She became the "It Girl" for high fashion and became a brand ambassador of the cosmetics brand, Estee Lauder. She later appeared in editorials of style bibles such as Harper Bazaar, Vogue and Vanity Fair.
Net Worth
No wonder Forbes listed her as the highest-paid supermodel of 2018, dethroning veteran model Gisele Bündchen, who ruled since 2002. Kendall debuted at number 16 on the Forbes list in 2015 with an estimated annual income of $4 million.
Currently, Kendall Jenner's net worth is estimated at $45 million according to authorities Wealthy Gorilla and Celebrity Net Worth. Aside from her earnings as a model, Kendall makes her money from sponsored posts on Instagram and from her tequila brand, 818 Tequila (launched in 2021).
Kendall Jenner has bought and sold homes since 2014, when she was around 19 years old. She also owns a pretty impressive car collection, which includes classic muscle cars as well as modern luxury ones. Read all about Kendall Jenner's cars in this article.