When someone is as bombastic and charismatic as Nicki Minaj, it's hard to imagine her as anything other than the rap icon that she is today, but it's the product of years of growth. For many, that growth will begin in high school, so which high school did Nicki Minaj go to?
Nicki Minaj attended Fiorello H. LaGuardia High School of Music & Art and Performing Arts, a school focused on the practice of various arts and performing arts. She had to audition for entrance to the school.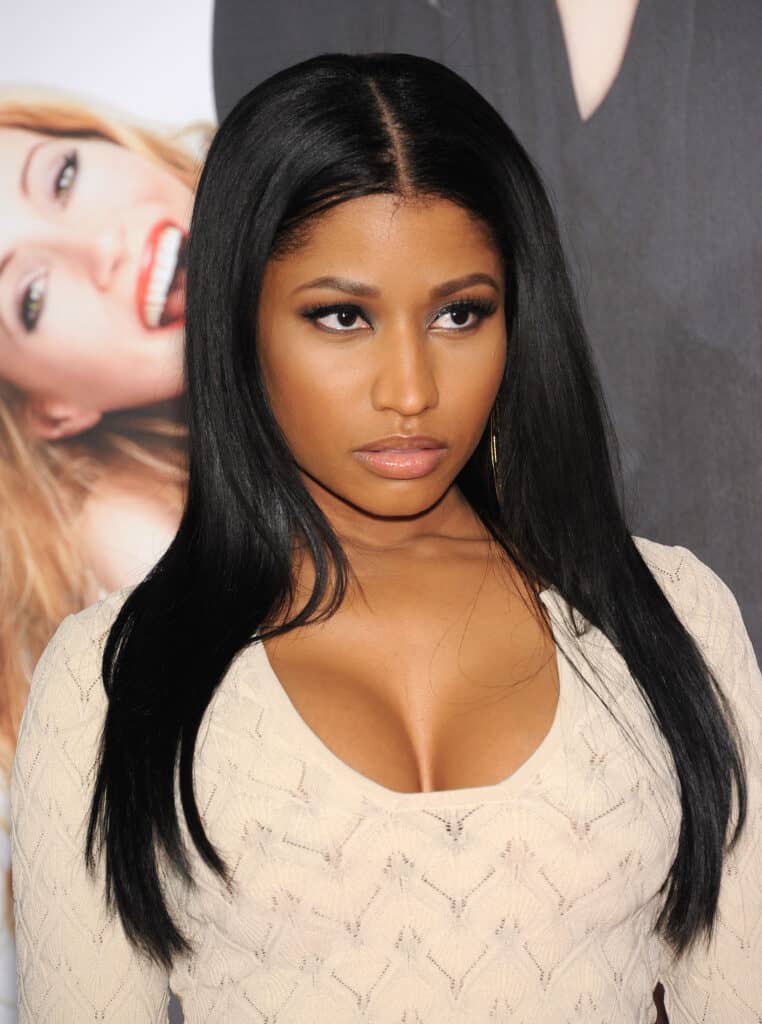 You are in a position of luxury if you know exactly what you want to do during those tumultuous years of your life in high school, and you are even luckier still if your dreams and goals go exactly the way that you expect them to. In the case of Minaj, they didn't go quite as planned.
The Performing Arts
As the name of the school implies, LaGuardia was a public magnet high school that was entirely focused on providing students a specialized learning environment tailored to future careers in the arts.
LaGuardia actually makes up the backdrop of the 1980 teen musical Fame, a movie that followed a set of fictional students attending the school when it was still simply known as the High School of Performing Arts.
Looking at the school's current curriculum, we can see plenty of music programs that seem to be tailor-made to build Minaj into a star destined to occupy the most rarefied of heights in the music industry.
Though the multiple music programs on offer do seem like they would be helpful in achieving the dream of a music career, they are geared towards more classically orientated singers. Among the programs are things like gospel chorus, show choir, and an opera workshop.
If we didn't know who Minaj was to later become, it might look like a good fit if we just looked at it on paper. Minaj was already well accustomed to gospel singing, thanks to her mother.
Her talents definitely lay outside of the realm of the classically trained singer, however, a fact that is easily observable by having a look at her multiple top 10s like "Trollz," "Anaconda," "Super Bass," and "Starships," just to name a few.
Although she was authoring her very first raps while she was in high school, it wasn't her main focus or her reason for attending LaGuardia. So, if it wasn't with a mind to start a music career or to earn her hip-hop stripes, what was her main interest?
A Prospective Actress
Perhaps the most active and competitive of all the programs offered on the LaGuardia studio curriculum are presented by the drama department. Believe it or not, this is also where Minaj had her focus trained, determined to become an actress.
Honestly, it's easy to imagine why this was the case. If there's one thing we know about Minaj, it's that she has a serious talent for performance, effortlessly captivating and holding the attention of fans during her shows.
That desire to perform first manifested itself with her auditions at LaGuardia, auditions that we actually still have some surviving footage of.
The luckily archived video gives us a glimpse at a young Minaj, already bursting with enthusiasm, as she vigorously throws the co-star of her scene to the floor and then almost accidentally throws a prop phone at her.
Even as early as that video was recorded, already Minaj exhibits some of the traits that we know her for in her videos and music. Lively, energetic, and perhaps just a little bit risky, judging by the panicked expression on her drama teacher's face.
Thoughts on High School
For someone overflowing with creativity, a normal school environment can be stifling if there aren't enough resources to harness the student's potential. Minaj remembers her years at LaGuardia fondly, expressing the sentiment that she finally felt like she fit in thanks to the fact that the school was so equipped to support those with a creative mindset.
Although she's had nothing but good things to say about the school, it turns out that the school refused to have her back there as a guest. They stated it was for the reason that camera crews and excessive publicity may interrupt the teaching, though it's hard to imagine that made it sting any less.