Female rapper, singer, and all-around entertainment powerhouse Nicki Minaj has a life filled to the brim with all the kinds of media obligations and public performances that one can expect from an artist of her caliber. How does she prep herself each day for the glamorous lifestyle that she leads?
Nicki Minaj's daily routine fundamentally consists of ensuring that her makeup and hair are looking perfect and up to her standard. Some days will involve exercise, where she favors an elliptical machine.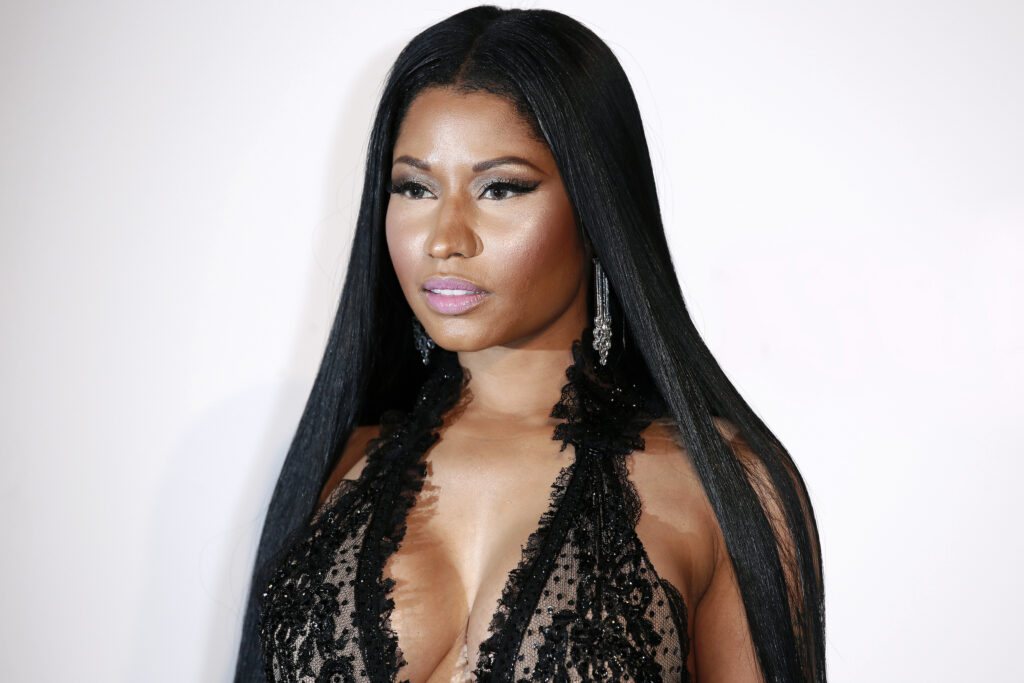 When you consider what it is that she does for a living, both the cosmetic magic and the attention to her fitness make sense to be a part of her daily routine. The "Trollz" and "Anaconda" rapper has created a uniquely captivating look for herself, so maintaining it is a constant in her life.
Starting A Busy Day Correctly
If you were stepping onto a stage in front of tens of thousands of screaming fans, then you'd probably be pretty concerned with making sure that your appearance was on point too. Not only that, but Minaj has kind of turned that too-perfect glammed-up style into one of her unique selling points.
In all of her music videos, Minaj is oozing the sex appeal that she trades so heavily on. Though she's got natural charisma by the bucketload, part of her charm is definitely in how consistently she does her prep work each day.
Whenever she's making a public appearance, no matter what it happens to be for, there's almost no such thing as a "bad hair day" for Minaj. One good example is her appearance on RuPaul's Drag Race, where she more than holds her own against the make-up wizard enchanted Queens on the show.
The Key Ingredients
As is true of making any masterpiece, Minaj's perfection is the result of having three important tools: Experience, the right products, and time.
Unfortunately, there's no way to easily build up the experience part, but if you're going to implement Minaj's daily routine into your own, then you'll definitely need the tools of the trade and a little bit of patience.
Minajs' surreal beauty obviously isn't going to be easy to naturally achieve, and that's why it's so important to have a solid routine. Firstly, though, let's have a look at the exact products that she favors.
MAC Cosmetics is a big favorite of Minaj and has also been a brand that she's been happy to endorse. When we see her give an employee of Teen Vogue a makeover using a typical Minaj daily beautification routine, the list of products used is dominated by MAC.
Staying Glamorous
In the Teen Vogue piece, we don't really get to see the ins and outs of what her routine consists of, since an independent professional makeup artist handles the actual work, with Minaj just having a reaction to the finished product.
She has given some deeper insights about what goes into her personal beauty routine though, and it's as lengthy and in-depth as one might imagine just by taking one look at her. Based on what she says it must take Minaj almost thirty minutes or more to get fully prepped.
In the interview about her routine, the first time she mentions a time-consuming part of her daily routine it's about her eyes. If lack of patience is your issue when trying to follow this kind of beauty routine, then you've got something in common with Minaj.
She says that she doesn't have the calm attitude required to sit and do her eye makeup, saying "my hands shake, and I mess everything up." That means she gets a makeup artist to do it for her, a professional to properly touch up her brows, lids, and lashes.
Keeping Fit
One last thing that she often incorporates into her daily routine is a little bit of exercise! This one has got to be a necessity for Minaj since the lifestyle she leads is probably fairly demanding on her energy.
She's never dished on any super specific details about what workouts she has in her daily routine, but she has made mention of using an elliptical machine for 30 minutes a few times a week.
No wonder she manages to keep that figure!