Usher Raymond IV is an American-born R&B icon who rose to international fame with his song 'Think of You', and every hit song he released thereafter. The gifted singer, songwriter, dancer, actor, businessman, and philanthropist discovered his incredible talent at the tender age of 12 — before he had even started high school.  
Usher attended North Springs Charter School, which is a public high school found in Sandy Springs, Georgia. Since the school is a magnet school that offers both sciences and art, it's no surprise Usher's mother chose to send him there. It was here that Usher's career began taking off.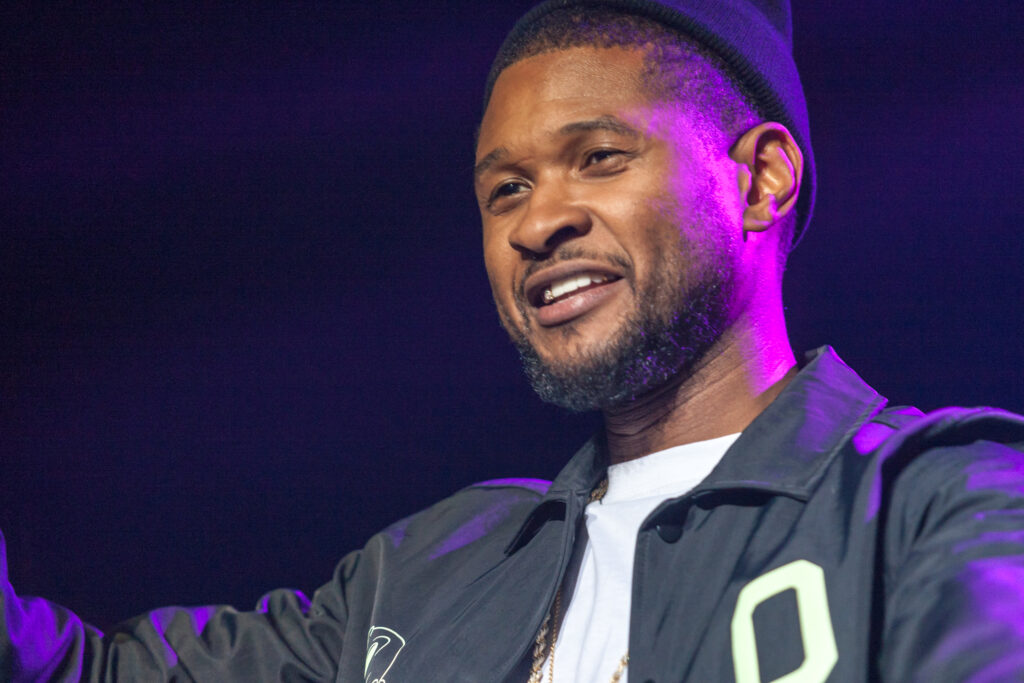 If you've ever wondered about Usher's childhood, where he went to high school, and how he gives back to the world of education, wonder no more. Today's article will be covering all that — and more — so keep reading.
Usher's Life Before Fame
Today, the award-winning artist is living a lavish life and his three children want for nothing, but it wasn't always that way. Usher was born in Dallas, Texas, on 14 October 1978 to Jonetta Patton and Usher Raymond III.
Unfortunately, Usher Raymond III left the family when Usher was just one year old and he was raised by his mother until she remarried. He grew up modestly with his mother, grandmother, then-stepfather, and half-brother.
He spent most of his childhood in Chattanooga, Tennessee, where he joined his local church's youth choir at nine years old.
It was in the youth choir that his grandmother discovered he had a natural singing ability. The star attended Chattanooga's Dalewood Middle School until his family decided to move to Atlanta in search of more opportunities for the budding star's musical career.
Usher's Time In High School
When the family moved to Atlanta, Usher attended North Springs Charter School to focus on his music while still in a traditional learning environment. While a student at the school Usher's vocal abilities, and dancing skills flourished and his career as a young artist began blossoming.
North Springs Charter School is a 1997 Grammy Signature School, a Georgia School of Excellence, a U.S. News & World Report Outstanding High School, and was ranked as one of Newsweek Magazine's Top 300 High Schools in America. The school's other notable alumni include rappers Playboi Carti and Gunna, as well as NFL players Channing Crowder, Verron Haynes, and Matt Robinson.
While a student at North Springs Charter School, he met A.J. Alexander — Bobby Brown's personal bodyguard — at a local talent show. The unlikely pair struck up a friendship and A.J. would chauffeur Usher around to his performances in parking lots and other talent shows.
It was only a matter of time before Usher's talents and A.J.'s determination to see him succeed attracted the attention of talent scout Bryant Reid. After watching him perform on Star Search, Bryant signed him on the spot.
The rest, as they say, is history. Usher's career as a vocalist has grown from strength to strength.
Usher Cares About Education
Back in 1999, Usher's career began to take off and he decided to start New Look, a non-profit organization aimed at helping disadvantaged children and teenagers. His mother, Jonetta Patton, helped him set up and run the organization for many years.
The pair founded the Atlanta-based organization as Usher was a member of the Boys and Girls Club of America — specifically the Highland Park Boys Club — and credits the club for making a big difference in his life when he was younger. Usher has also collaborated with the Boys and Girls Club as part of their BE GREAT campaign.
In addition to the admirable work he does with New Look, Usher has also publicly supported as many as 17 charities including the United Negro College Fund, LEAP Foundation, Declare Yourself, Candie's Foundation, and MusiCares.
In addition, in 2015 Usher partnered with Yoobi, a Los Angeles-based school supplies company and he says that the collaboration "came together giving young people the tools and supplying them with hope." The Yoobi x Usher Collection consists of pencils, pencil cases, file dividers, backpacks, notebooks, diaries, journals, and more.
No matter which way you look at it, Usher's commitment to education is clear as day. As if all of that wasn't enough, the legendary singer also regularly surprises students at different learning facilities around the United States and the world.