Usher is by far one of the greatest R&B artists of the 2000s and one of the best music producers in the hip-hop industry. We know Usher for his music, but no one seems to know where he lives, which is why we are going to put an end to this question.
Usher Raymond and his family live in Hollywood Hills, a residential neighborhood of LA. Usher also owns various properties in the states of California and Atlanta.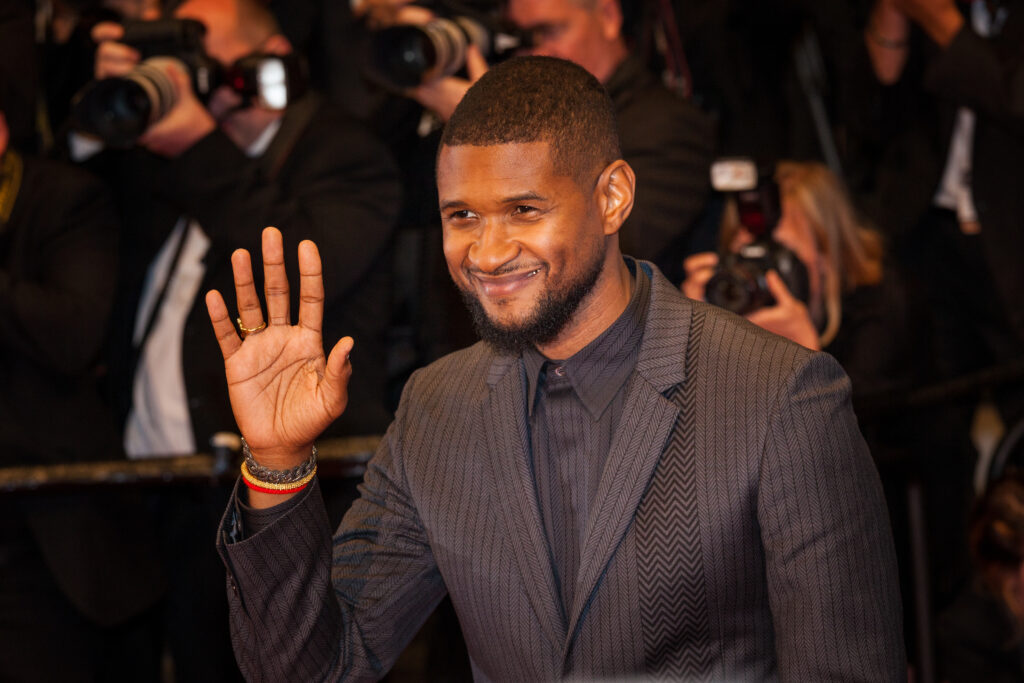 But Usher's talent doesn't stop at singing. He's also an incredible actor, a formidable pop producer, and even a real estate expert.
A Place Called Home
Usher's net worth is over $200 million, so it's no surprise he's buying mansions here and there.
His home in Hollywood Hills is an outstanding three-story house built in the 1920s with over five bedrooms and four bathrooms. The ground floor has beautiful black-painted walls and an eye-catching iron staircase.
Most of the fun parts of the house are on the ground floor. There's a screening room where Usher's family gathers to watch movies with friends.
Usher's home also has a swimming pool in the backyard, which is perfect for the family on those hot summer days. Combine the swimming pool with a backyard grill and you have the perfect summer party.
There are also two guest bedrooms on the ground floor, which might be there for the domestic staff. Fans like to speculate about these two rooms, saying that one of them might be a home music studio or a gym.
The singer loves sharing his quirky personality on social media, posting challenges of all kinds, giving us an insight to what his house looks like.
The middle floor of Usher's home has the dining room and the living room. Both of these rooms keep the same color palette as the ground floor, which is a combination of black and blue, as we can see on the decoration on the walls.
At last, the third floor has three bedrooms, one of them being the master bedroom. This floor has two bathrooms, a guest bathroom, and a marbled-floored bathroom only available for the master bedroom.
But Usher's house in Hollywood Hills isn't his only property. He has quite a few others in Atlanta and California. Usher is also known for selling and buying real estate, even claiming that he seriously considered selling his very own Hollywood Hills house on some occasions.
In April of 2019, Usher sold one of his most beloved properties, a house in Atlanta with three bathrooms and three bedrooms. Usher bought this house back in 2007 because he liked how near it was to the Mercedes-Benz stadium.
Memorable Music Career
The singer debuted in 1993 with the single "Call Me a Mack;" however, his success came with the release of his self-titled album "Usher." One of the singles featured in his first album won the Billboard Hot 100 No. 1 Single.
Over the years, Usher became an R&B legend, selling millions of records worldwide. He was also considered as the one who'd continue MJ's legacy in the industry.
But by far the biggest hit in Usher's career was the release of his 2004 Album, Confessions, making him the best-selling musical artist of the 2000s. Hits such as "Yeah!," "Burn," and "My boom" became a staple for the decade and an inspiration for other R&B artists.
Usher's influence in music doesn't stop at singing; he's also the founder of the record label Vanity. Artists such as Justin Bieber and Rico Love started their musical career thanks to this label.
Another proof of Usher's musical talent is his songwriting skills in the project "One Chance." Usher not only contributed as a songwriter in the project but also as one of the producers.
Usher's music career has been a massive success since its first day, and even his latest albums received praise from both critics and fans. Usher also has been steady with his musical direction over the years; he still keeps his R&B classical rhythm intact in his music.
Besides his music career, the coaching skills of Usher are also something to admire. We saw Usher coaching rising musical artists in shows such as The Voice and even coaching pop stars such as Justin Bieber and Ludacris.
Although Usher became famous thanks to his musical skills, he's also a fantastic actor. Usher's acting skills are admirable and his latest performance in the 2016 boxing movie "Hands of Stone" is unbeatable.
Living in the Hearts of Fans
Usher's life in Hollywood Hills seems like a musical paradise and the perfect home for the R&B star. Although Usher isn't as active as he used to be back in the 2000s, he's still a fantastic artist with still a lot to give.