There's no doubt that Will Smith is one of the most popular actors and most famous celebrities in the world, famed for his starring roles in TV shows and movies alike. However, he leads a normal life up until his stardom, much like anybody else, but where did it all begin?
Will Smith attended Overbrook High School, which was based in his hometown of Overbrook, Philadelphia, Pennsylvania. He was there until he graduated as part of the class of 1986.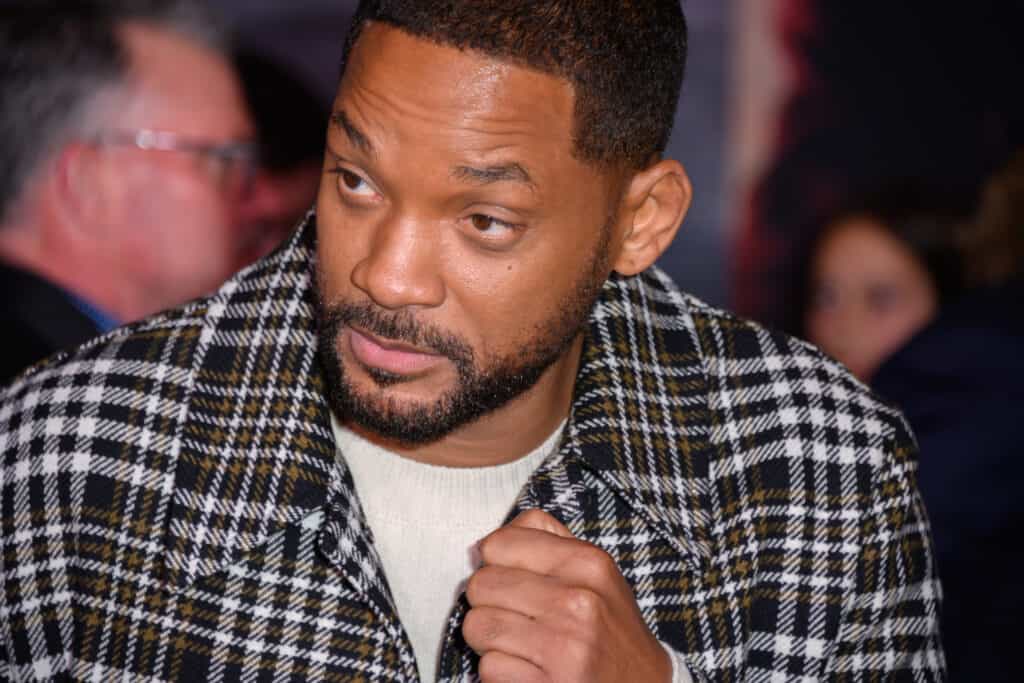 To find out more about what Will Smith was like during his younger years, the misconceptions of his academic life, and how he broke into the limelight he's in today, keep on scrolling down!
Will Smith's Younger Years
Will Smith was born on September 25th, 1968, in Philadephia, Pennsylvania. When he sings 'West Philadelphia, born and raised' as the Fresh Prince, he wasn't kidding. He's the son of Caroline Smith, a school administrator on the Philadelphia school board, and Willard Carroll Smith Sr, a U.S Air Force Veteran and later a refrigeration engineer.
He was born Baptist and has three siblings. He has his older sister Pamela, and a younger brother and sister, Harry and Ellen, who are actually twins. His parents separated when it was 13 but didn't officially divorce until the year 2000.
While it's true that Will attended Overbrook High School during his teenage years, there are endless reports out there that he actually secured himself a scholarship at the Massachusetts Institute of Technology, also known as MIT.
However, while the reports are numerous, it turns out that this isn't entirely true. Will never applied for college after high school because he wanted to pursue his rap career; although he was selected for an engineering summer course, it was a course he never attended.
In a 2006 interview with Reader's Digest, he can be quoted saying;
"My mother, who worked for the School Board of Philadelphia, had a friend who was the admissions officer at MIT. I had pretty high SAT scores, and they needed black kids, so I probably could have gotten in. But I had no intention of going to college."
College Just Wasn't an Option
Will was already working on his music while he was in his senior year of high school. As many people know, but may not know directly, he started out as the MC within the hip hop duo DJ Jazzy Jeff and The Fresh Prince, a name we all know too well.
The duo was made up of Will and his high school friend Jeffrey Townes who was the turntablist and producer. Will provided the vocals. And yes, Jeffrey was 'Jazz' in the Fresh Prince of Bel-Air TV series. Their friendship on-screen was based on their friendship in real life.
How the duo met was a completely chance encounter where Townes was DJing at a house party just down the road from where Will lived, but he was missing his MC for the evening. Will, who was attending the party, decided to jump in to fill the missing space, and the rest is history.
Even today, the duo are still making content together, and it's heart-warming to see.
Goodbye Education. Hello Music Career
After Townes and Smith decided to work together to produce music, all based on their amazing chemistry, Smith signed up his friend Clarence Holmes to form a trio. Word Up Records, a Philadelphia-based record label, released their first single when Paul Oakenfold introduced everyone involved.
Using no swear words like traditional hip hop and telling funny stories through rap in a light-hearted way, the single went on to become a hit before Smith even graduated high school.
From the success, Smith was introduced to Jive Records, who helped form the Rock the House album back in 1986, which was released a year later. Fast forward two years, and the group received a Grammy for the Best Rap Performance for their track 'Parent's Just Don't Understand.'
With chart-topping hits, including the peaking number 4 track, Summertime, Smith went on to produce more music before discovering his acting career when NBC created the sitcom Fresh Prince of Bel-Air around his life.
Perhaps surprisingly, Smith was freely spending all the money he was making with his music career and was investigated by the IRS and was found to owe them $2.8 million in income taxes. After possessing his belongings and taxing his income, Will was short on money. This is when NBC offered him the contract for the show, a show that became the 10th most popular TV show of all time.
This went on to Will being scouted for blockbuster movies and took him down the path to where he is today, a household name with a place in all our hearts!