Zendaya is an American actress and singer who has found great success on the small and big screen. She has been working consistently since her youth.
Zendaya attended and graduated from Oak Park Independent School in Oak Park, California. The school allowed Zendaya to get her education while also working on her career. She graduated in 2015.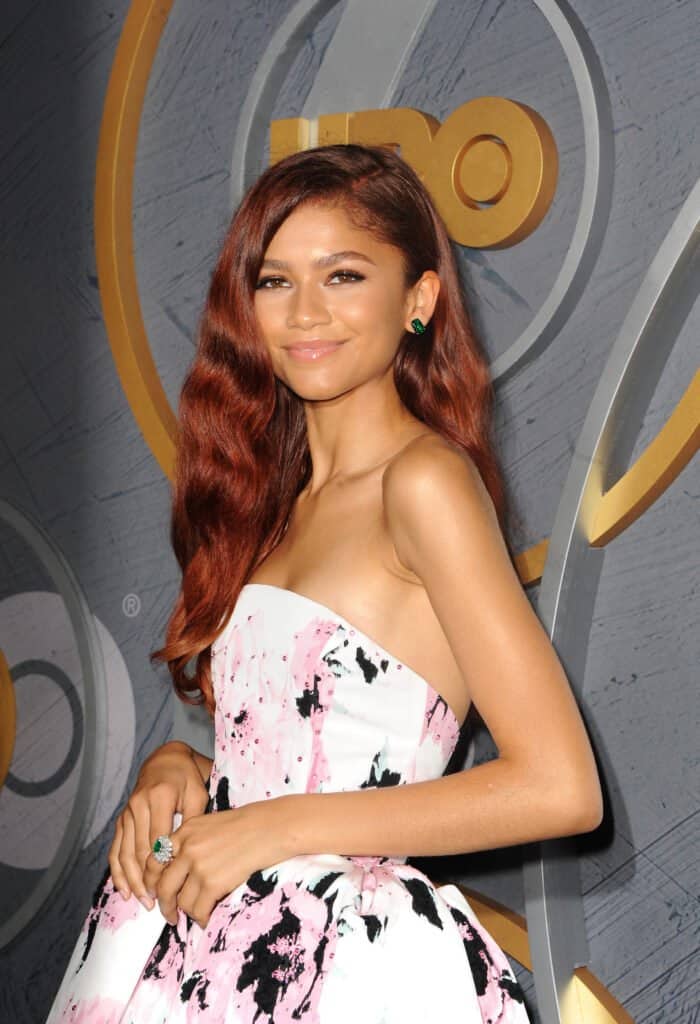 Zendaya's career has only become bigger and more impressive over the years and has turned her into one of the biggest performers in America.
Early Life
Zendaya Maree Stoemer Coleman was born on September 1, 1996, in Oakland, California. Her mother Claire was a teacher and she has five older siblings.
The actress's name means "to give thanks" in the Shona language.
Zendaya attended Fruitvale Elementary School in the Bay Area, the school her mother taught at for two decades. Her mother exposed her daughter to her first experiences of acting as she worked at a Shakespeare theater company and Zendaya attended performances during the summer.
When she was 8, Zendaya joined a hip-hop dance group called Future Shock Oakland. She also spent two years dancing the hula with the Academy of Hawaiian Arts.
Zendaya began attending the Oakland School for the Arts at a young age and also started performing in local theater. A few years later she would start studying at the American Conservatory Theater and had roles in multiple Shakespeare plays such as Twelfth Night and As You Like It.
Career Start
Zendaya got her start as a fashion model for Old Navy, Macy's, and other retailers. She also did back-up dance work for commercials at the time.
In 2009, Zendaya landed her first big role in the Disney Channel series Shake It Up. The show premiered as Disney's second highest-rated premiere in the network's history.
On the heels of the show's success, Zendaya released a single titled "Sway It Out". Later that year, she released "Watch Me" featuring Bella Thorne, which made its highest chart appearance at number 86 on the Billboard Hot 100.
Zendaya then appeared in a few Disney Channel made-for-TV movies, such as Frenemies and Zapped. She also competed on the 16th season of Dancing with the Stars, where was placed as the runner-up.
Breakthrough Success and Acclaim
Zendaya kept making waves in Hollywood as she grew older. Her career was about to make a major change and become much bigger.
In July 2017, Zendaya appeared in Spider-Man: Homecoming, the hotly anticipated Spider-Man reboot starring Tom Holland and Michael Keaton. The film garnered $117 million in its opening weekend alone.
Zendaya did not spend much time on screen in Homecoming but her performance was praised and set the stage for her role to grow in following films.
In December of that year, the young actress co-starring in The Greatest Showman alongside Zac Efron and Hugh Jackman. She also lent her voice to the animated film Smallfoot.
Zendaya's most critical praise came when she began appearing on the HBO series Euphoria in 2019. The actress played a young drug addict and narrator of the show.
Her work on the show was universally praised and greatly raised her profile quickly. The actress was awarded the Emmy award for Outstanding Lead Actress in a Drama Series for her performance and was the youngest winner of the award in Emmy's history.
In 2019, Zendaya returned for Spider-Man: Far from Home, which had her taking on a much larger part in the movie.
The actress was also cast as Chani in Dune, the major adaptation of the popular science fiction novel. That film was delayed due to the COVID-19 pandemic.
She also co-starred in Malcolm & Marie, which was filmed during the pandemic and released on Netflix in early 2021.
Personal Life and School
Zendaya keeps much of her private life protected but has revealed that she likes to sing and dance at home. She has also said that she is a vegetarian.
The actress identifies as a feminist and has spoken of her life as a young African-American woman in Hollywood. She has spoken out in favor of the Black Lives Matter movement.
Zendaya has donated time and energy to causes such as the UNICEF Trick-or-Treat campaign and working with the United Nations and UNAIDS to prevent and create access to treatment for AIDS.
Zendaya's time at the Oak Park Independent School was instrumental in providing her time to work on her acting and singing career. The school has been home to other young performers such as Peyton List and Olympian Gabby Douglas.