Beyoncé is a true 21st Century music icon, enjoying monumental success both as a member of Destiny's Child and as a solo artist. What is her favorite animal?
Beyoncé's favorite animals appear to be dogs and tigers. She has owned multiple dogs throughout her life, including her Shih Tzu, Munchie, and a puppy that she and her daughter, Blue Ivy, were photographed while walking in 2016. She and her family were photographed with a young tiger during a 2015 visit to Thailand, drawing criticism from animal rights groups. There is also a misconception that Beyoncé is vegan, though she has issued a statement to the contrary.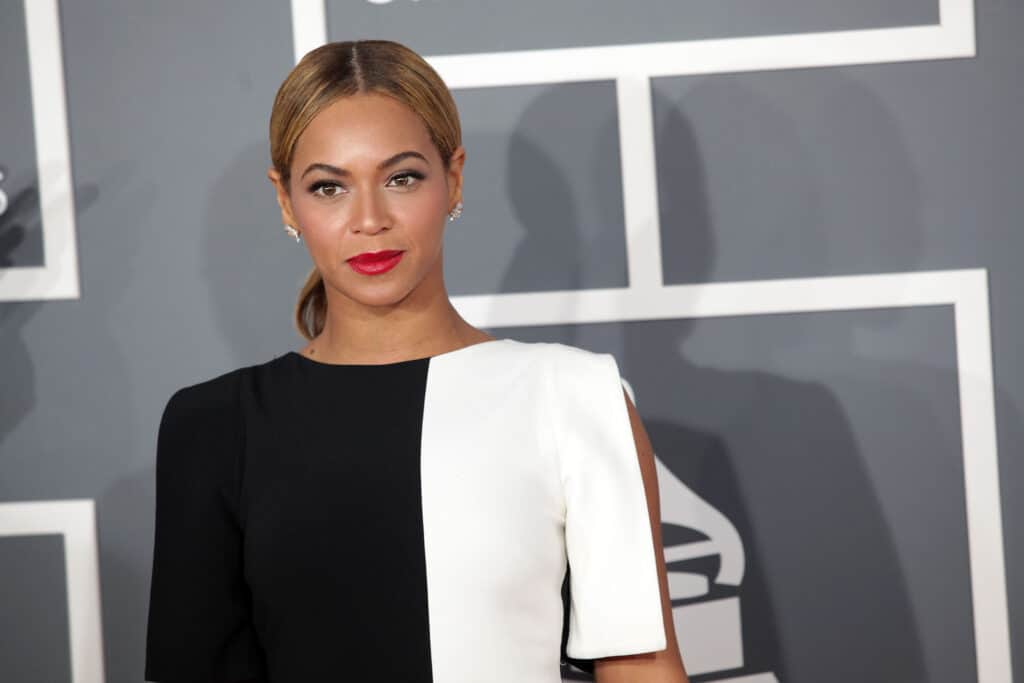 For more on Beyoncé and her relationship with animals, read on.
Dogs
While there is no definitive answer as to Beyoncé's favorite animal, she has an obvious affinity for dogs and it seems likely that they are near the top of her favorites list.
In 2004, Beyoncé introduced her pet Shih Tzu, Munchie, which was a Christmas present from her cousin, Angie. Beyoncé is known to have grown up in a household with numerous pets, dogs included.
In 2016, Beyoncé posted images to social media of her and her daughter, Blue Ivy, with their new pet puppy.
Beyoncé and her family were invited to then-First Lady Michelle Obama's 50th birthday celebrations at the White House, While at the party, both Beyoncé and Blue Ivy were photographed bonding with the Obamas' pet Portuguese Water Dog, Bo.
Bo joined the Obama family in 2009 after President Obama promised his daughters that he would get a puppy when they moved into the White House. The puppy became known as the "First Dog" of the United States.
It's clear from the photos of Beyoncé happily playing with Bo that she is extremely comfortable around dogs.
Tigers
Beyoncé also has an interest in tigers, which has occasionally drawn controversy to the singer. In 2015, she shared a photo of herself, Jay-Z, and Blue Ivy with a young tiger during a visit to Thailand.
The trip also saw Beyoncé riding a baby elephant, with both actions drawing criticism from animal rights activists. PETA issued a statement on the subject, saying that they believed the Carters were likely unaware of the amount of cruelty involved in the animal tourism trade.
In certain states of the US, including New York, posing for photos while making any physical contact with tigers is illegal. Beyoncé also previously visited Myrtle Beach Safari, now notorious for its connections to criminal activity depicted in the "Tiger King" documentary series.
Beyoncé was photographed with a chimpanzee during her visit, though this was before the actions of Myrtle Beach's founder, Doc Antle, were exposed. She was far from the only celebrity with connections to the zoo, with Antle providing animals for Britney Spears performances, as well as entertaining sports legends Shaquille O'Neal and Floyd Mayweather.
Veganism
There has been some confusion regarding whether or not Beyoncé is vegan. She has previously encouraged her social media followers to try a vegan diet and has offered an extra incentive by giving them the chance to win concert tickets.
In 2013, her partner, Jay-Z, posted about a 22-day vegan diet, which Beyoncé also shared with her followers. Members of animal rights group PETA were clearly happy to have Beyoncé's backing, pointing out that one of the music industry's true A-listers had adopted a vegan diet.
However, Beyoncé later contacted The New York Times to inform the publication that she was not a vegan. The company that she and Jay-Z promoted, "22 Days Nutrition", also pointed out on their website FAQ that they preferred the term "plant-based" diet, as opposed to "vegan".
When asked about the couple's actual eating habits, a company representative explained that Beyoncé ate a plant-based breakfast daily and consumed no meat on Mondays. Essentially, Beyoncé was vegan for one day per week.
There is a great deal of debate about the possible health benefits of eating a plant-based diet. Perhaps Beyoncé simply reduced the amount of meat she consumed and wanted to encourage her followers to do the same.
It seems likely that there was some ulterior motive to her and Jay-Z promoting a vegan diet while working with a company that provided plant-based meals. This was exemplified when she wore fox fur to visit a vegan restaurant, with many vegans accusing the singer of enabling the exploitation of animals while attempting to profit from the growing popularity of veganism.