Demi Lovato is an American singer, songwriter, and actress, starting her entertainment career in 2002 after appearing in the kids' television series, "Barney & Friends". Her rise to fame continued to rise through her appearance as Mitchie Torres on Disney Channel's "Camp Rock" and "Camp Rock 2". Demi Lovato signed with Hollywood Records in 2008 and has since then released a number of albums and singles that hit top charts.
Demi Lovato has a pretty strict and well-thought-out routine, including waking up at 8 am, doing two workouts at the gym, making a well-balanced breakfast with a cup of coffee, working at the studio or doing press, making dinner, working out again, hanging out with friends and doing self-care.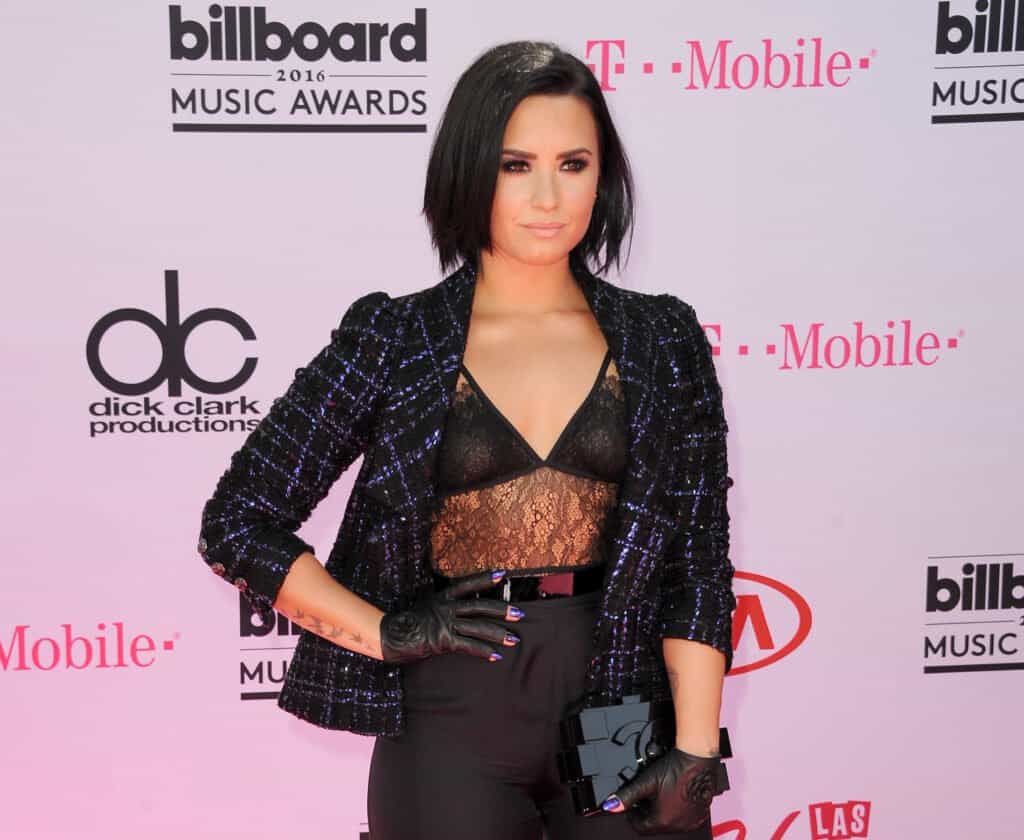 It is no secret that Demi Lovato has had a successful acting and music career, however, she has had a tumultuous run with her mental health and has struggled with drug addiction in the past. She has gone to rehabilitation since her addiction and has taken the time to truly work on herself which is apparent on social media and her routines.
Demi Lovato and Her Career Beginnings
Demi Lovato was born in Albuquerque, New Mexico on August 20th, 1992. She is the middle child of three sisters, and her mother is a former country music artist, as well as a former Dallas Cowboys Cheerleader.
Demi had always had a talent for music following in her mother's steps and as a young child, she won several talent shows and performed at different venues. As a young singer, she never knew about her love for acting until she was cast for the children's television show, "Barney & Friends" at age 10.
She earned her place as a regular on the television show, and later became a guest-star on the television dramas, "Just Jordan" and "Prison Break".
As her acting career became more widely recognized in the industry, she soon started her career at Disney Channel. In 2007, Demi got her first Disney Channel role on a short show called "As The Bell Rings".
The show ended, and she was cast as the lead role of Mitchie Torres for the Disney Channel movies, "Camp Rock" and "Camp Rock 2: The Final Jam", shortly thereafter. The movie became a success and Demi had become more popular in the world of Hollywood acting.
She released her first album, "Don't Forget" in 2008, which came in at number 2 on the Billboard 200. To promote her album, she went on tour with the Jonas Brothers, and the following year, she released her second album, "Here We Go Again", which reached number 15 on the Billboard Hot 100.
Demi became the star of "Sonny with a Chance", her own Disney Channel television series in 2009. The show ran until 2011 and became one of Disney Channel's most popular series.
While touring with the Jonas Brothers in 2010, it had been revealed that Demi got into an altercation with one of the backup dancers, leading her to seek help for emotional and physical issues. People magazine reported that the girl had mental health issues including bipolar disorder, as well as an eating disorder and self-harm.
Deciding to focus more on music, Demi released a third album in 2011 called "Unbroken", which featured the platinum hit single "Skyscraper".
In 2018, Demi released the single "Sober" and admitted to relapsing after six years of being sober. On July 24th, 2018, she was found unconscious and was rushed to the hospital for a drug overdose.
Demi has apparently been sober since the incident and continues to make new music, as well as takes on a number of different fun projects in between.
Demi's Well Thought Out Daily Routine
If you thought you had a well-thought-out morning routine, think again. Demi's routine puts everyone's to shame, and it truly shows how the star manages to keep her life so on track.
She starts her day off by waking up around 8 am, grabbing a cup of coffee, and doing two workouts at the gym.
She enjoys doing either a boxing or jiu-jitsu workout, followed by strengthening and conditioning circuits for an hour. Demi states that she enjoys working out first thing in the morning to feel leaner at the beginning of the day and follows her workout with a delicious breakfast.
She works out six times a day, taking Sundays off to relax. Demi also has stated previously that her routine workouts are partially credited for her sober and healthy lifestyle.
Demi is on a meal plan due to her previous eating disorder and enjoys eating four smaller meals a day and two snacks. She eats a healthy lunch around 11 and another smaller meal around 2 pm, in between working.
She works from about 12pm to 6 pm and likes to stay busy doing press, writing songs, raising awareness for various issues, and doing interviews.
After working, she makes a yummy dinner along with some dessert, followed by another short cardio workout. When Demi's all done for the day, she hangs out with family and friends, along with some self-care in the evening.