American musician and former Disney Channel star Demi Lovato is known for appearances in childhood favorites such as "Camp Rock" and for her heartbreakingly beautiful songs like "Sorry Not Sorry." Where has the musician decided to settle down?
Demi Lovato lives in a mansion in the Studio City neighborhood of  Los Angeles, California. Prior to her move to low-key Studio City, Demi Lovato lived in the Hollywood Hills.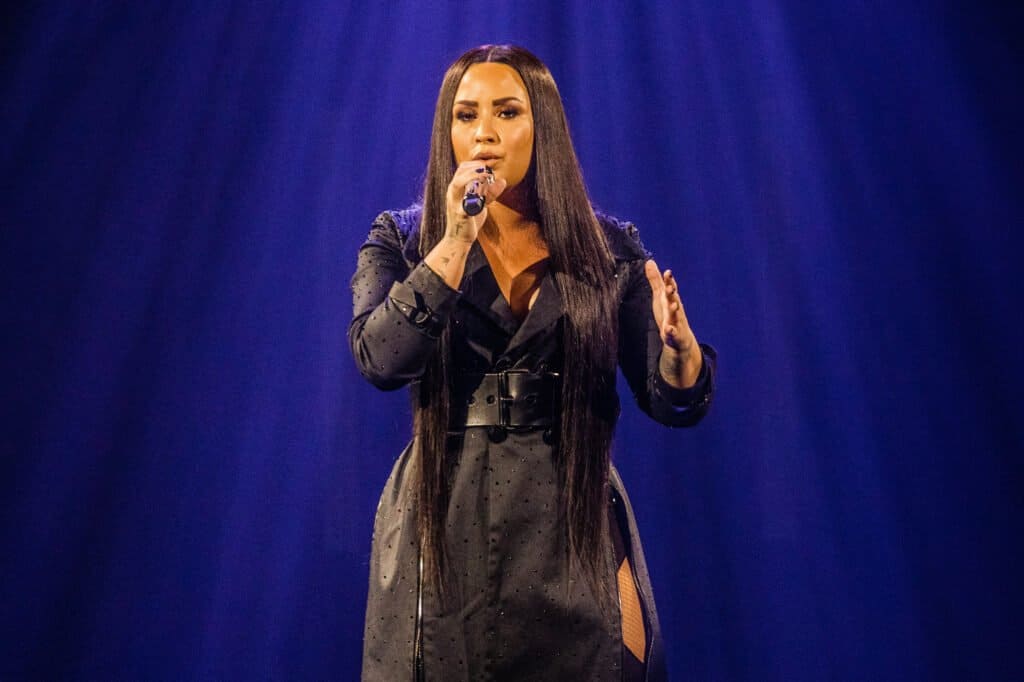 The musician's move seems to coincide with her fresh start after a turbulent time in her life, and we're all hoping that it works out for the best.
Studio City Mansion
Variety reports that Demi Lovato purchased a mansion in the Studio City area of Los Angeles in 2020 for exactly $7 million.
The estate is designed in the trendy farmhouse style, with luxury amenities such as a wet bar, updated appliances, and a soundproof home theater. There are six bedrooms and nine bathrooms within the gorgeous home's 8,500 square feet.
Demi Lovato's new digs also include two different garages, one at the end of a short driveway and the other, a larger garage at the end of a longer driveway that leads down into an underground garage for luxury vehicles.
Additionally, the estate's outdoor spaces are stunning, with an outdoor kitchen and barbeque area, a pool, and a professionally manicured garden.
Inside Demi Lovato's new home are stunning hardwood floors and oversized windows that let in tons of sunlight. The house features an open floorplan that connects all the main rooms.
If that wasn't enough, the home is equipped with state-of-the-art smart home technology and a brand new security system for the superstar to rest at ease.
The master bedroom of the estate features a fireplace, a massive closet area, and an ensuite bathroom with a large tub and a vanity mirror.
Former Home in Hollywood Hills
Dirt reports that Demi Lovato sold her former home in the Hollywood Hills in 2020, two years after it first entered the market.
Demi Lovato got a reasonable price for her past home, as the 1.2-acre estate sold for $8.25 million, which was just under the original price of $8.3 million that she paid for the house in 2016.
It's completely understandable why the musician would want to leave home behind. Demi Lovato experienced several issues in the house, including a life-threatening mudslide in 2017 that made the home unsafe to enter due to debris.
Still, the home itself is stunning, with contemporary hardwood flooring throughout the house and a chef's kitchen that features marble countertops and stunning appliances.
The main entertainment room features a gorgeous view of the downtown Los Angeles skyline, with walls made completely from glass, so the view is entirely unobstructed.
Outside of the main property, there is a beautiful zero-edge pool and spa with an outdoor kitchen for entertaining.
Dancing with the Devil
Still, despite the home's beauty, it makes sense why Demi Lovato would want to leave it all behind for a fresh start.
Vulture profiled Demi Lovato's 2021 documentary series, "Demi Lovato: Dancing With the Devil," which detailed her struggles with addiction and mental illness.
What resulted was a highly candid and vulnerable tell-all series about the musician's struggles, including her overdoses and relapse in 2018.
In the documentary, Demi Lovato brings light to these serious issues without holding any punches, saying that in the past, " I'd been so open and honest about the things that I'd dealt with, I felt like I had to be this perfect role model."
The documentary series is a story unique to Demi Lovato, and although she says the public scrutiny and pressure in the past was challenging, she's ready for a fresh start — on her own terms.
It's a layered critique of the public scrutiny the media puts stars under and a groundbreaking portrayal of addiction and mental health with Demi Lovato's unusually frank discussions surrounding typically taboo topics.
Hopefully, through this documentary, others struggling with similar issues can see themselves and see a path through their challenges.
As for Demi Lovato, she's aware that there is a long road ahead of her, saying, "I create my art to heal and to inspire others. I'm here today, and I'm happy you are too."