Justin Bieber is one of the most prominent celebrity faces you see when you turn on your television or voices you hear when you get in your car and turn on the radio. He's probably part of your daily routine in some way or another, whether it's intentional or not, so that makes you wonder: what does Justin Bieber's daily routine look like?
As one of the biggest pop stars in the world, it's safe to assume that not all of Justin Bieber's days look the same. Some days he's performing at giant stadiums to sold-out crowds across the world, and others he's in the studio, recording new music for his fans. In between those activities, he does activities that most people do in their own routines.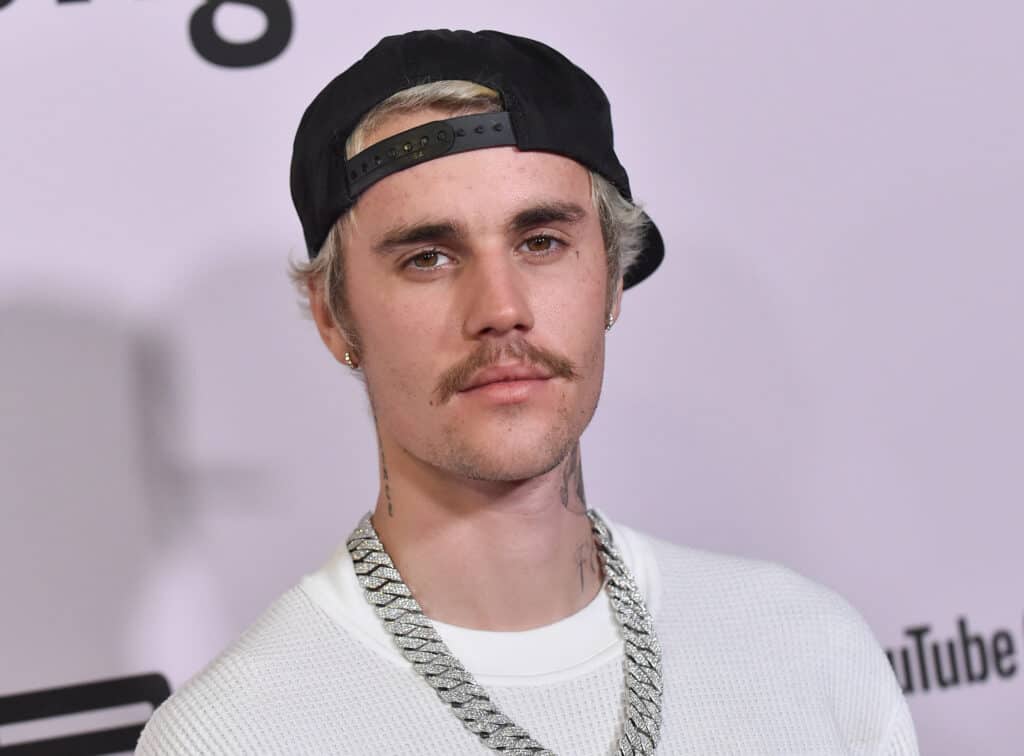 Morning Routine
Like a lot of us, Justin starts off with a morning face washing routine, as he once discussed in his Instagram stories:
As he states in the video, Justin uses a Clarisonic brush, to which he applies Christie Kidd cleanser. Justin also incorporates Elta MD sunscreen into his routine to keep his skin from getting burned throughout the day.
Justin's wife, Hailey, sometimes completes a skin care routine along with him. Both Justin and Hailey have been open about their struggles with skin problems and share their steps to prevent adult-onset acne.
In addition to skincare, diet and exercise also play an important role in Justin's day-to-day activities. As a performer who is on stage for hours at a time, it's important to stay healthy and physically fit.
Justin posts his breakfasts from time to time, so his followers see what kinds of food he eats on a regular basis. He avoids gluten because he has a gluten allergy.
Justin also incorporates prayer into his morning routine. He has posted guided prayers for his Instagram followers to use in the past similar to the ones that he himself follows on a daily basis.
Other Possible Activities
Other activities Justin partakes in could change from day to day. Since Justin's job is that of a performer, there are many aspects of it that will occur often but not necessarily every day.
Putting on shows several nights a week the size and skill level of the ones Justin creates takes a lot of practice. Justin puts in a lot of time practicing singing, dancing, and anything else that might be necessary for the show.
These performances don't just come together. They are carefully crafted, so Justin devotes a lot of time to make sure that the show is the best experience possible.
Justin also finds himself on shooting sets pretty frequently, whether it's for a brand deal or a music video. In addition to shooting the actual video, he has rehearsals to attend and scripts to go over.
Another aspect of Justin's life involves travel, whether that's as simple as getting in the car to go grocery shopping or traveling by plane to another country where he has a show, or simply to vacation. Much of Justin's life involves travel in some way or another.
In addition to making music, Justin also has his own unisex clothing line, called Drew House. Portions of his day could be dedicated to contributing new ideas or helping to market his clothing line.
It's About the Fans
Ultimately, a lot of what Justin does is for his fans, and a lot of his routine centers around that, whether that's posting a selfie on his Instagram account or recording a new song in the studio.
Justin frequently takes the time to send messages to his fans, like this one on Instagram, where he reminded fans that "life is a rollercoaster." He frequently discusses his own troubles and his attempts to overcome them with his fanbase.
He also regularly expresses gratitude for his wife, Hailey, as well as the members of his team that are around him on a daily basis.
While many aspects of Justin's routine involve things that are unique to him and his profession, like performing in sold out stadiums or traveling on a private jet, others are ones that his fans could attempt to incorporate into their own daily lives. From skincare to exercise to performing in front of thousands of people, Justin's appreciation for his fans is at the heart of his routine.