Kanye West has been delighting us with music since the debut of his very first song in 2003. We got a little curious wondering what his new daily routine is, given that he has added more kids into the mix with his wife Kim Kardashian.
Kanye West is a huge fan of the morning, as detailed in the lyrics of many of his songs throughout his career, but his daily routine is pretty simple.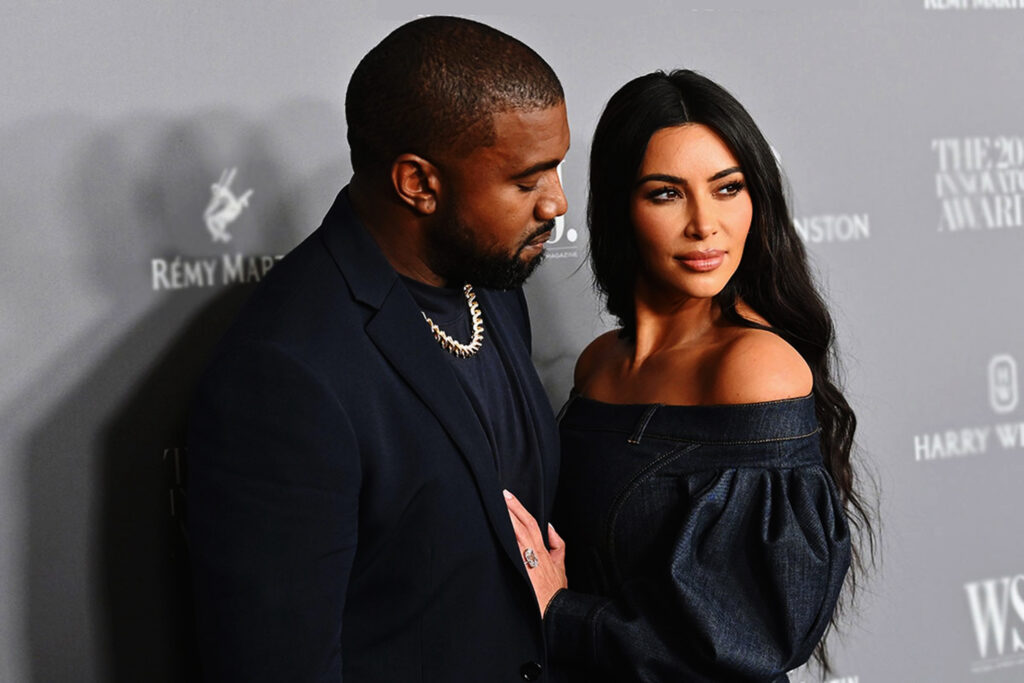 So if you were wondering what exactly his daily routine looks like, read on.
He Wakes Up Next To A Celebrity
Kanye wakes up to super celebrity and wife Kim Kardashian, who is the daughter of the late Robert Kardashian.
Robert Kardashian was O.J. Simpson's defense attorney and friend in 1995, at the time of O.J.'s trial.
Kim and Kanye tied the knot on May 24th, 2014 at the lavish Italian Forte di Belvedere in Florence, a few years after they started dating in 2011.
When Kim wrote a diary-style account of a day in her life for fashion magazine Harper Bazaar in its 2015 May issue, she detailed some of Kanye's day too.
She said she usually wakes up around 6 AM, scrolls through emails and messages while still being half-asleep, and usually asks Kanye if he is up for a run.
Kim said that "he usually does…or he won't because he has a workout."
He Usually Has A Morning Gym Session
Kim also noted in her diary entry for Harper Bazaar that she and Kanye like to workout, though then she continued on about her workouts (think hour-long runs on secluded horseback trails and sweaty treadmill sessions), and not his.
Sometimes the couple does jog together for thirty minutes before tackling their day.
There is some evidence that Kanye likes to workout in the morning, especially on his chest perhaps so he can carry all four of his kids — Saint, Chicago, Psalm, and eldest child and only daughter, North.
North was born in 2013 and her name caused quite a stir on social media.
On the contrary, however, it seems that maybe Kanye isn't a huge fan of working out after all.
In 2017 Kanye's celebrity trainer Harley Pasternak told media outlets that the rapper "never actually works out."
An insider told Life & Style that Pasternak would show Kanye how to do an exercise, but then Kanye would disregard his trainer's efforts, preferring "to do the same thing."
He Eats a (Non) Vegan Breakfast
Though he does like to eat vegan restaurants on occasion, Kanye is not a vegan.
He does however enjoy eating "all veggies, no eggs," for breakfast.
Kanye and Kim do enjoy a homemade breakfast every day, whipped up by their personal chef that comes to their home every morning to make it.
Kanye also has a personal nutritionist that likes to change his diet every 10 days to keep things "fresh" for the Grammy winner. That often includes intense smoothie cleanses.
Lunch Is Served
If he is at home with the family, he and Kim like to eat a healthy lunch.
Their typical choice is chicken or fish served with fresh or cooked vegetables.
We're not sure what he's eating here — soup perhaps? — but whatever it was, Kim snapped a shot and posted it to Instagram.
Dinner is…McDonald's?
Take it from Yeezy himself, McDonald's is the "Graduation" rapper's favorite restaurant, even if it is one of America's most popular and worldwide fast-food chains.
He posted this tweet in November of 2018:
In 2016, he had also Tweeted that "Mcdonald's [was his] favorite brand."
If he's not seen there or eating up a delicious chef-made meal at his home, then you could find him dining at a Fridays, Ruby Tuesdays, or a good ole' fashioned Burger King.
Kanye's appreciation for fast food runs deep.
That's honestly no surprise, since his father, Ray West, founded the Good Water Store and Cafe in Maryland in 2006. It's like the love of the food business runs deep in the family.
He Indulges With Ice Cream
Kanye isn't a stranger to indulging himself.
His favorite treat is ice cream, especially scooped inside a waffle cone. It's not confirmed what his favorite flavor is, but it is pretty common knowledge in the celeb world that he absolutely loves his Dairy Queen ice cream.