In an interview once, Kim Kardashian described Kanye West's smell as 'money.' What cologne is linked with such a distinct description?
Kanye West's favorite cologne is the Yves Saint Laurent fragrance L'Homme. His former partner, Kim Kardashian, described the smell of the cologne as smelling like money. Yeezy has also launched his own brand of a fragrance called Whatever It Takes. This fragrance is an Eau de Toilette spray.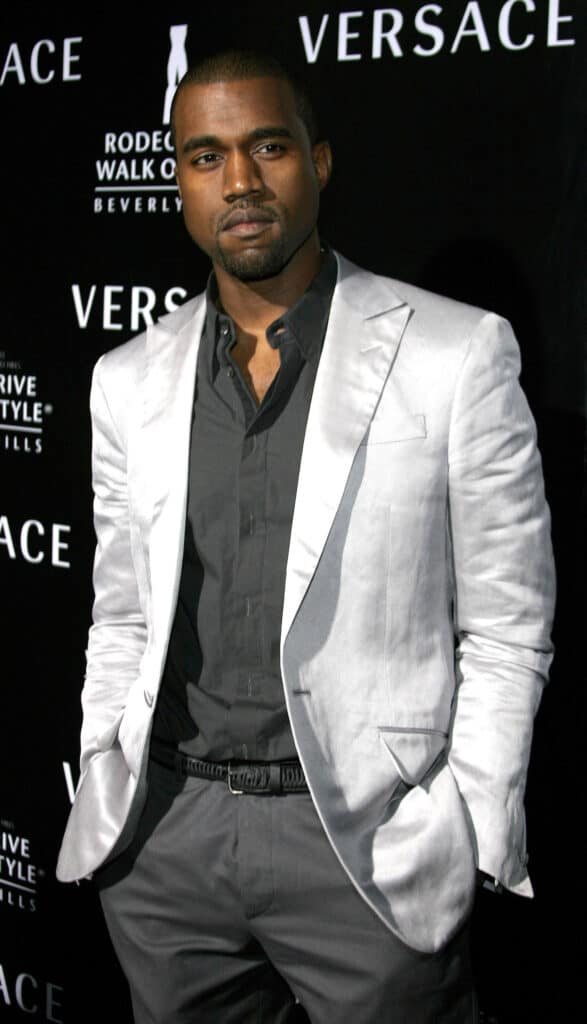 You can read more below about Kanye's favorite cologne, the other colognes he likes, and the launch of his own fragrance.
L'Homme by YSL
In an interview with Refinery 29, Kanye West's former partner, Kim Kardashian, said that Kanye West frequently wears the Yves Saint Laurent fragrance L'Homme.
This fragrance is considered to be a classic among men's colognes. It is also very affordable considering it is manufactured by a high fashion brand.
Right now, a 3.3oz/100ml bottle can be purchased directly from Yves Saint Laurent for only $95.
The fragrance is described as woody with notes of bergamot, ginger, and vetiver. L'Homme was launched by Yves Saint Laurent in 2006.
The creators of the fragrance were Anne Flipo, Pierre Wargnye, Dominique Ropion and Juliette Karagueuzoglou.
While it may be his favorite cologne, it is certainly not the only one Yeezy wears
Kanye West's Other Favorite Colognes
With a net worth of over $1 billion, Kanye West has the cash to blow on more than just one cologne. Even though he has a favorite, that doesn't stop him from purchasing other scents.
In this article from GQ, it is highlighted that Kanye is a fan of the Scandinavian brand Byredo. In particular, their fragrance called 1996.
According to the Byredo website, "1996 was inspired by Kirsten 1996, a picture of a young girl taken by iconic photographers Inez & Vinoodh in that year."
The cologne has a base of black amber, patchouli, and vanilla. It also has scents of orris, violet, leather accord with top notes of juniper berries and black pepper.
You can watch Big Beard Business reviewing Kanye West's Whatever It Takes cologne in the below YouTube video.
On top of this cologne, Kanye West has also rapped about wearing Jean Paul Gaultier cologne. He did this in his song 'Last Call' from his 2004 album The College Dropout.
In the song, he says "My money was thinner than Sean Paul's goatee hair/ Now Jean Paul Gaultier cologne fill the air, here."
Although it should be noted that whether Kanye actually wears the products he raps about is a whole other question to be answered.
Whatever It Takes by Kanye West
In 2013, Kanye West released his own fragrance through the company Apple Beauty. Apple Beauty is a manufacturer of fragrances.
What they did for Kanye was provide what is considered full house services in developing his signature cologne. They would have helped create the scent, manufactured the cologne, helped to design the packaging, and even distributed it to different retailers.
The cologned that was created by Apple Beauty was named Whatever It Takes Kanye West by Apple Beauty. Kanye provided the artwork that appears on the outside of the bottle.
The smell of the Whatever It Takes Cologne is described as woody, which is a similar description to his favorite cologne by Yves Saint Laurent. It is also similar to the Byredo 1996 cologne.
Whatever It Takes also has a patchouli and vanilla base. That would be where their similarities end.
The middle notes of Whatever It Takes are black currant, elemi, and nutmeg. It does share some similar top notes with Yves Saint Laurent's L'Homme cologne too.
The top notes of both of these colognes are lemon and bergamot. While L'Homme features ginger, Whatever It Takes uses Mandarin orange as its final top note.
It appears that Kanye West decided to combine some of the scents from his favorite colognes to create his own fragrant masterpiece. Overall, it has been well received by purchasers and highly rated for being affordable.