Khloe Kardashian is best known for her role in the reality television show, Keeping Up With the Kardashians, with the rest of her famous family members. She also follows an incredibly dedicated fitness routine and healthy diet.
Khloe Kardashian's daily routine begins early, as she is a morning person. She works out early in the morning to stay in tip-top shape for a life in the spotlight and spends her day with her daughter, True Thompson.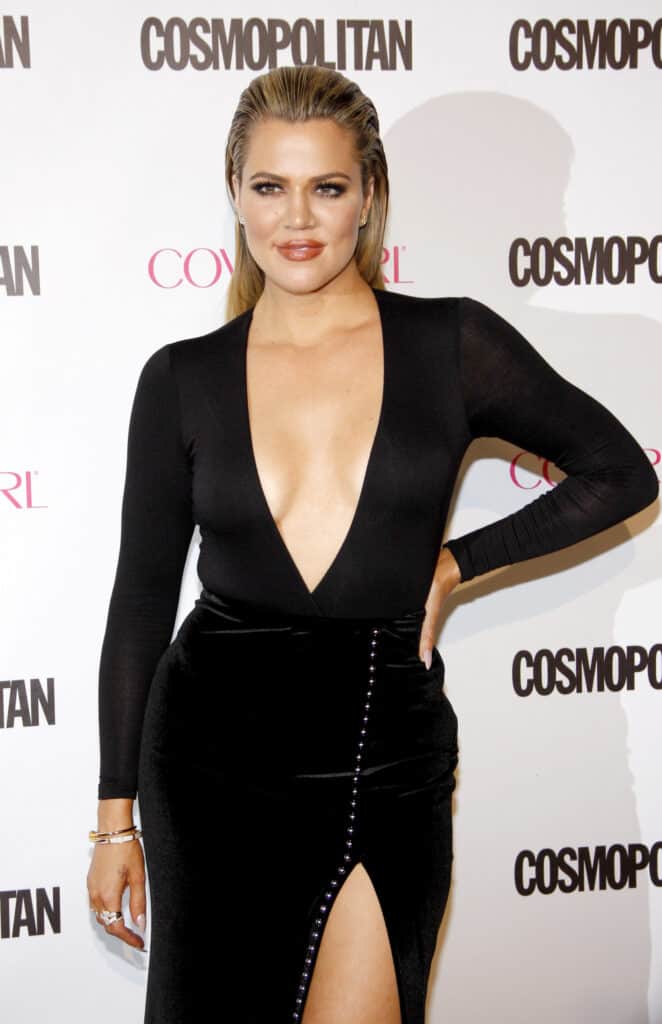 Ah, the lifestyles of the rich and famous. Although her lifestyle may induce envy, her intensive workout routines, diets, and lifestyle are challenging to keep up with — read on if you would like to see for yourself if you could keep up with Khloe.
Morning Routine
If there is one thing that Khloe Kardashian loves to do, it is exercise. She wakes up bright and early each day at 5 AM when most of us are still grabbing those extra hours of beauty rest.
Instead of snoozing, Khloe Kardashian chooses to jump out of bed each morning, brush her teeth, and head to the gym. She is usually out of the door and on her way in under half an hour.
As quoted by the Daily Mail, Khloe Kardashian says that her pre-workout morning routine typically consists of nothing but the absolute basics, saying, "I wash my face and put sunscreen on. Sometimes I'll even do a little glam for the gym, but nothing takes a lot of time in the morning."
Khloe Kardashian says it takes her an incredibly speedy three minutes to get ready in the morning, and by just 5:10 AM, she'll typically have her hair done and ready for the day.
As for breakfast, Khloe Kardashian typically chooses something easy to grab and head out the door with, opting for a green tea to wake up, a banana, and a peanut butter pack to energize herself for her workout. However, she admits that this can be challenging as, "At that hour no one wants to eat, but I need a little something to fuel my workout."
At approximately 5:30 AM, Khloe Kardashian is in her car and on the way to the gym, although she does leave a window to get gas.
Revenge Body with Khloe Kardashian
As you can probably tell from her intense morning routine, Khloe Kardashian is committed to fitness.
You can also see her commitment to fitness on the small screen by watching her reality television series, "Revenge Body with Khloe Kardashian." In the series, contests push themselves to the limit to achieve their dream physique.
If you'd like a revenge body of your own, Kelli Acciardo wrote for Women's Health Magazine and broke Khloe Kardashian's fitness routine down with some help from Khloe's celebrity fitness trainer, Gunnar Peterson. Gunnar Peterson is known as one of the best in the industry, having also worked with Sofia Vergara and Jennifer Lopez.
If you want to follow Khloe Kardashian's routine, be warned. Gunnar Peterson said of her drive to push herself, "Khloe's work ethic is second to none. There's no such thing as quit in her world."
Here's the step-by-step breakdown of Khloe Kardashian's routine for those who are brave enough to try;
25 jumping jacks
8-12 deadlifts
26 split jacks
15-20 bent-over raises
30-60 seconds jogging in place
8-12 step lateral walk in each direction
8-10 close-grip push-ups
8-10 regular grip push-ups
8 Bulgarian split squats
10 supermans
10-15 bicep curls
The trick is doing this circuit as many times as you're able and then supplementing the bodyweight workout with cardio.
In addition to this dedication to exercise, Khloe Kardashian is also incredibly committed to maintaining her diet. She follows a strict diet plan set by her nutritionist, Dr. Philip Goglia.
This is a crucial aspect of her lifestyle, explains Dr. Philip Goglia, "Training and food programming are fraternal twins—the training breaks down the muscle, while your foods rebuild your muscle. Without the proper foods, you will waste muscle, hoard fat, reduce your strength, and ultimately injure yourself."
Her diet plan includes fatty fish, red meats, and single starches such as yams and lentils instead of complex carbs like bagels.
However, Khloe's life isn't all diet plans and exercising. She told Byrdie that caring for your mental health is just as important as your physical health and that she does daily affirmations and bi-weekly goal-setting to stay on track.
However, the absolute most important part of her day is spending time with her daughter, True Thompson.
"I make sure I work out before my daughter wakes up because it's really important to me that we have breakfast together every morning. Wellness to me is all of those things. It's about the quality time I get with my daughter and the time I get by myself, too."
Finding balance is essential for everyone.