Being a momager to arguably the most famous set of siblings in the world, penning a cookbook and autobiography, and being one of the 100 richest self-made women in America has must take quite a bit of effort. So, what exactly does Kris Jenner get up to in a typical day?
Kris Jenner's daily routine consists of an early morning wakeup, followed by a cup of coffee, 45 minutes of exercise, catching up on the headlines, a shower, and breakfast — all before 9:00 am! The media mogul spends the rest of her day managing her schedule and that of her mega-famous children.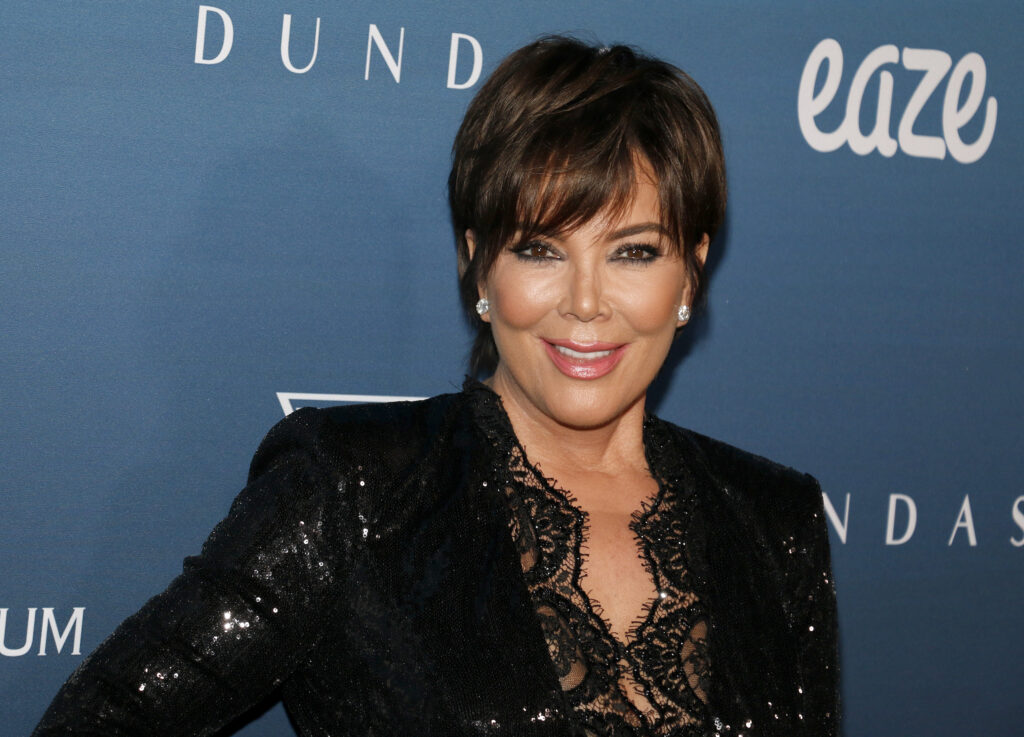 The matriarch of the Kardashian-Jenner clan sure is a busy woman. Let's take a look at her typical day — from the moment she opens her eyes at 5:00 am to the moment she shuts them again at 11:00 pm.
How Kris Jenner Spend's Her Mornings
Kris wakes up at 5:00 am every morning and starts her day with a strong cup of coffee and a quick check of her email. She then hops on the treadmill for 45 minutes or opts for a Pilates session while catching up on the news.
Once she's finished exercising, Kris hops in the shower at around 7:00 am. For breakfast, Kris's staple is a smoothie consisting of "water, ice, protein powder, berries, half a banana, protein powder… And almond butter."
By 9:00 am, Kris has arrived at the office and begins her workday. She credits her morning routine as one of the keys to her staggering success.
In an interview with daughter Kourtney Kardashian for POOSH, she said "I have this routine in the morning, and I think as human beings we thrive off a routine. I think a routine is very important to have some kind of ritual that you either do at the beginning of the day or at the end of the day."
How Kris Jenner Spend's Her Afternoons
Whether you love her or hate her, you can't deny that Kris is an incredibly successful businesswoman and has a work ethic of note. Kris's days at her office, which is located inside the Kylie Cosmetics headquarters, are usually jampacked.
Of course, Kris's days rarely consist of the same mundane tasks. In 2018, she revealed that some days consist of conducting telephonic interviews, up to four meetings, getting her makeup done, filming for KUWTK or one of its numerous spinoffs, posting to social media, and that's just what's on her plate.
Kris spends most of her day managing her children's busy schedules. For every brand collaboration, photoshoot, sponsored post, interview, product sale, and licensing deal Kim, Khloe, Kourtney, Kendall, Kylie, and Rob is involved in, she gets a 10% cut.
She only spends a few hours in the office each day, but it only takes Kris one day and 14 hours to earn the average American's annual salary. It's estimated that the momager rakes in approximately USD $31,500 per day.
How Kris Jenner Spend's Her Evenings
As you can imagine, Kris is relatively exhausted by the time the end of the day rolls around. Being the head of the Kardashian-Jenner family may be a full-time job, but it does come with its fair share of downtime.
Kris will typically Facetime one of her children and indulge in her version of a "wine down" which she dubs a "vodka down".
When she isn't attending an event, Kris is in bed by 11:00 pm and aims for between 6 to 7 hours of sleep every night. Kris used to run off just 4 or 5 hours of rest but has stated that the older she gets the more sleep she requires.
Though well aware of the importance of getting a good night's sleep, Kris has admitted that she doesn't always get this right. She said "I don't stop. I think if I go to sleep. I'm working in my sleep, so I'm always thinking about something."
The powerhouse has even gone so far as to advise people to "keep a pad and paper next to your bed at all times."
Kris says this is because "I wake up in the middle of the night with my best ideas. And those are the ones I can't wait until 6 o'clock in the morning till somebody's available on the phone."