Reese Witherspoon is an award-winning American actress and producer. She is one of the highest-paid actresses in the world as of 2019, and Time magazine has previously named her one of the most influential people in the world. Reese Witherspoon is best known for her role as Elle Woods in the film "Legally Blonde" and has won an Academy Award, two Golden Globes, and an Emmy throughout her successful acting career.
Reese Witherspoon's daily routine consists of waking up early, working out, spending some time at her office, walking the dogs, hanging out with her kids and driving them wherever they need to be, making meals for the family, and spending time on self-care.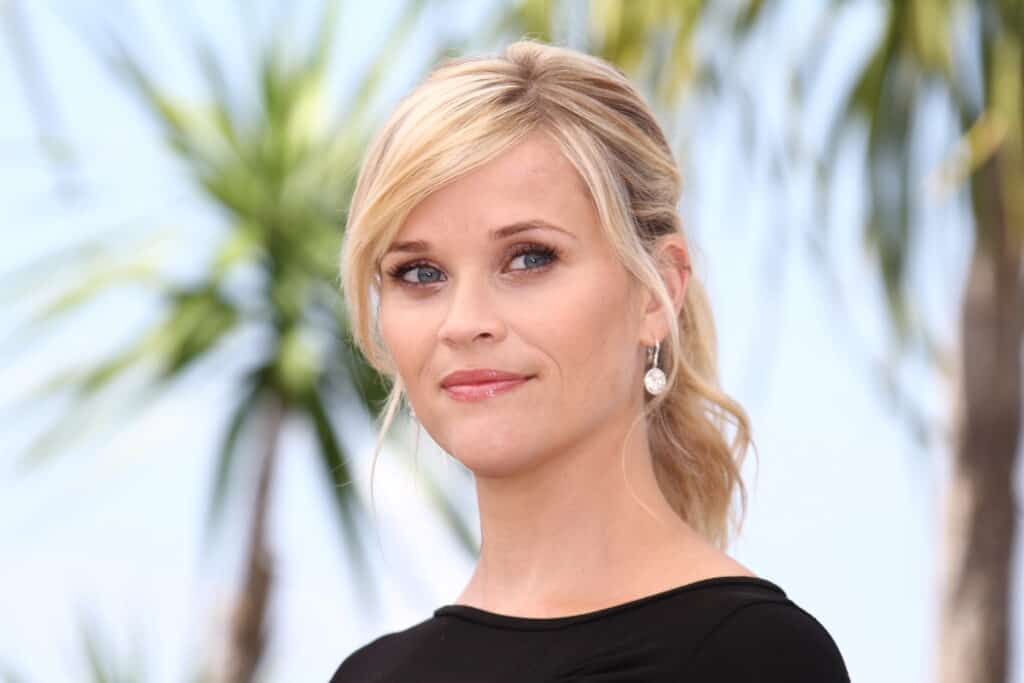 The actress is quite popular in the Hollywood scene, and being a mother only makes her that much busier. When she does not have to be set for filming, she is busy running her own clothing line called "Draper James".
Reese Witherspoon's Transition From New Orleans to Hollywood
Reese Witherspoon was raised in the south, although her father was a US Air Force doctor, meaning the family had to spend some time in West Germany before moving to Nashville, Tennessee. As a child, Reese appeared in several commercials and worked as a model. She was also a debutante and went to an all-girls high school called Harpeth Hall.
In 1991, Reese Witherspoon saw an advertisement for extras for an upcoming film in her hometown newspaper. She decided to try out, and with a speck of luck, ended up getting the lead role.
The role she landed was her first feature in a film called "The Man in the Moon" when she was only 14 years old. When it was time for her to graduate high school, she was thinking about possibly leaving behind her acting career and going into the medical field, just as her parents did.
Reese Witherspoon ended up getting more recognition after her performance in the film "Freeway" which earned the young actress a Catalonian International Film Festival award. She decided to take this as a sign to continue acting and deferred from college for a year to further pursue acting.
She briefly attended Stanford University to study English before returning back to acting.
Witherspoon became more and more popular in the late 1990s with films "Pleasantville", "Election" and "Cruel Intentions", and she met her husband and co-star, Ryan Phillippe, on the set of "Cruel Intentions". The couple married and had two children together in 1999 and 2000.
Her most popular film to date is "Legally Blonde" which was a surprising box office hit and expanded her career to new lengths. Reese Witherspoon played a sorority girl who attends Harvard Law School named Elle Woods and due to the film's immense success, a sequel soon followed.
Reese became an A-list celebrity and a popular commodity in the Hollywood film industry. Due to her popularity, she was named one of the highest-paid actors in Hollywood, earning about $15 to $20 million per film.
During the next few years after the peak of her career as Elle Woods, Reese Witherspoon continued to win over roles for various movies with other popular actors at the time. She starred in movies and television series such as "Hot Pursuit" with Sofia Vergara, "Big Little Lies" with Nicole Kidman, "This Means War" with Chris Pine" and "Mud" with Matthew McConaughey.
The actress continues to be involved in the Hollywood film industry, although as a mother, she has slowed down over the past few years. Her latest project was Hulu's adaptation of Celest Ng's "Little Fires Everywhere", a television show with Kerry Washington.
The Busy Daily Life of the Popular Actress and Mother
Being a popular actress in Hollywood does have many perks, but it also means having a busy schedule that typically consists of long days on set, office, meetings, and interviews. Witherspoon is not only a talented actress, but she is also a mother, making her life even busier.
Reese Witherspoon enjoys mornings and typically wakes up around 6 am to drink coffee, read the news, and wake up before starting her long day. She likes to get in a morning workout around 7:30 am, before heading to work.
Her workday usually goes until around 3 pm, unless she is on set, and she heads home to walk the dogs and pick her kids up from school. After picking them up, she makes dinner for her family and spends as much time with them as she can before it's time for her kids to go to bed.
Reese goes to bed pretty early, usually around 10:30 pm, but before that she enjoys watching a movie, taking a bath, and doing some self-care to truly wind down.