Rihanna, formally Robyn Rihanna Fenty, is a popular singer, actress, and businesswoman from Barbados. Her success in the music industry is apparent through her chart-topping singles on the US Billboard 200, collaborations with artists such as Calvin Harris and Drake, record sales reaching over 250 million worldwide, 9 Grammy Awards, 13 American Music Awards, 12 Billboard Music Awards, and 6 Guinness World Records. She is the wealthiest female artist, with a net worth of over $600 million.
Rihanna's daily routine includes waking up early, enjoying a protein-filled breakfast, taking walks, spending time with friends, working out, and managing her business affairs. Although she has taken a break from music for some time now, the star currently runs a billion-dollar beauty and fashion empire that keeps her busy.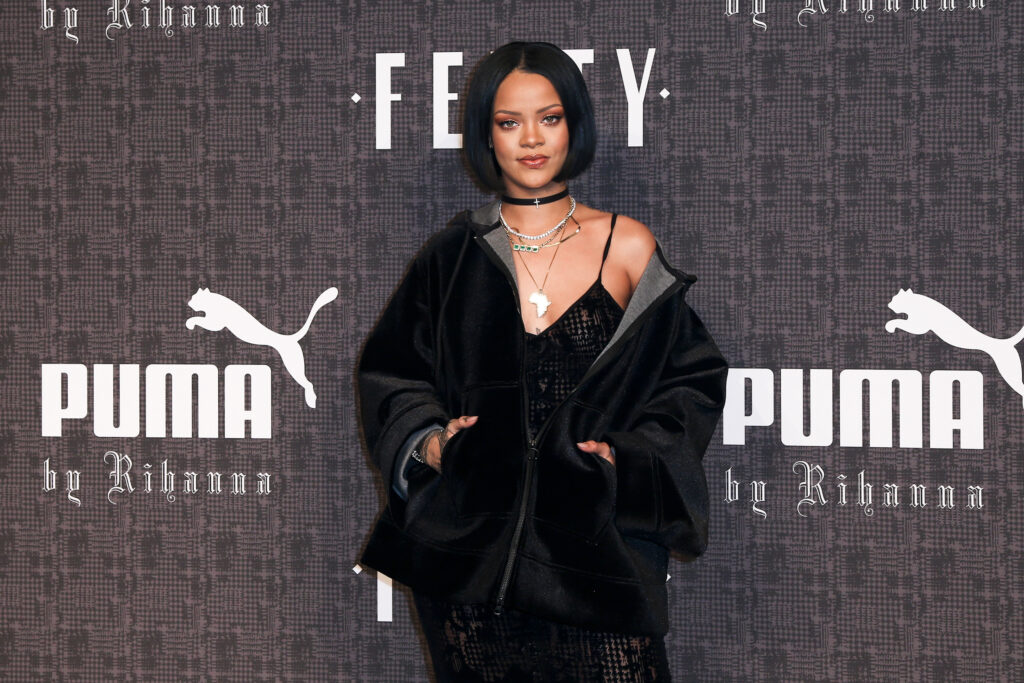 Let's be honest, Rihanna is one of the best artists, and balancing a fashion and beauty empire on top of that makes her a productivity queen, as well. She juggles it all, flawlessly might I add, and her successes have led her to become an influential woman in many aspects.
Rihanna's Impressive Career in Music, Makeup & Fashion
Rihanna sure is a woman of many talents. Her stardom began when she was only 16 years old and has been proving her success ever since.
In 2005, Rihanna was discovered by an American record producer at only 16 years old, in her home country of Barbados. Record producer Evan Rogers sent a demo of hers to Def Jam Recordings based in Los Angeles, and just like that, Rihanna auditioned and left with a record deal.
Rihanna quickly had an image switch, where she went from a teenage popstar to a legendary, bad girl icon in 2007. The new, edgier look made her gain an even bigger audience and in a few short months, she received her first Grammy award.
By 2011, Rihanna had received six Grammy awards and released new top-selling albums every single year. She became the youngest artist to have gotten ten singles on the Billboard Hot 100 chart.
Rihanna embarked on a tour in November of 2012, where she performed in 7 countries in 7 days to debut her newest album," Unapologetic", and that same year, the singer decided to expand her talents on the big screens in an acting debut for the film, "Battleship". Her acting debut won her a Teen Choice Award for "Choice Movie Breakout Star".
Rihanna's seventh album, "Unapologetic", became her first number 1 album, winning her another Grammy Award for "Best Urban Contemporary Album". This woman just keeps winning!
The years 2013 and 2014 were both major career highs for the artist. Rihanna won a record number of awards in two years, having major brands reaching out to her for collaborations and deals. Her first breakthrough in the creative fashion world was Puma in 2014.
In 2017, Rihanna received the "Humanitarian of the Year" award from Harvard University, before the launch of her very first beauty line, Fenty Beauty. Her cosmetics line was a major success in the makeup industry, hitting retail stores in a matter of weeks and being featured in the most influential magazines for women.
The line is still known for being inclusive of all foundation shades, and the brand has been expanding more each year.
In the year 2018, Rihanna definitely did not stop with her business endeavors. She launched "Savage X Fenty", her new lingerie collection with extensive sizing to encourage confidence in women of all sizes.
Once again, her new business was nothing short of a major hit.
Although the star doesn't seem to be focusing on music much these days, her business endeavors, "Savage X Fenty" and "Fenty Beauty", have been widely successful and continue to inspire women from all over the world. Who knows, maybe Rihanna will drop a new album soon enough.
Rihanna's Daily Routine
Clearly, Rihanna is a very busy woman. However, she manages to stay extremely focused and organized with all of her matters, and it starts with her daily routine and habits.
Rihanna mentioned in many interviews throughout the years that her main priority is to always nurture herself and has always insisted on making time for things that don't just include meetings.
She is known for flying to her home country of Barbados for concerts, spending time with her friends and family, as well as taking time off if she feels the need to recharge. Her everyday life consists of a very small amount of sleep, which she explains that she "fills the gaps of lack of sleep" by taking naps when need-be.
Rihanna never skips breakfast, fits in a workout with a trainer, always eats balanced meals, doesn't cheat herself out of doing what she wants even when she has work things to take care of, and most importantly, always organizes and winds down for the next day.
The star seems like a balanced queen- always expressing self-care and prioritizing her life outside of work without slacking on her business endeavors.