When she portrayed Sansa Stark in HBO's Game of Thrones, Sophie Turner became a globally-known actress. The hit series–which debuted in 2011–came to a relatively abrupt end in 2019. Since then, people have wondered what the show's stars have been up to, especially Sophie Turner, who joined the cast as a teenager.
Since Game of Thrones, Sophie Turner has married and started a family with her husband, Joe Jonas. The actress features in other action-packed movies, television shows, and music videos.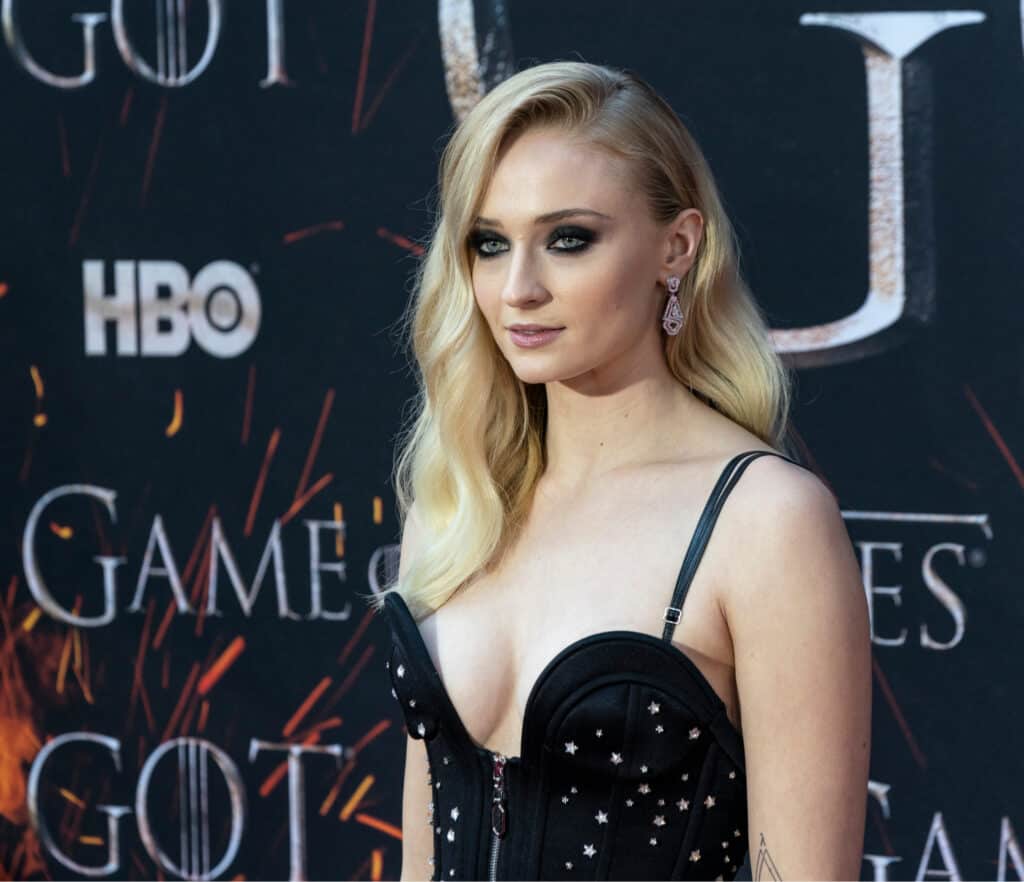 Here's all we know about the beautiful actress and her recent strides.
When did Sophie Turner start acting?
Sophie Turner joined the Playbox Theatre Company when she was three years old. Based in Warwick, where Sophie grew up, the organization trains children aged 3-25 in acting. Kids who join this group are taught everything related to the dramatic arts–from musical theatre to Shakespeare, from radio drama to film acting.
When Sophie was 13 in 2009, her drama teacher encouraged her to audition for the HBO fantasy series, Game of Thrones. She got the wonderful news of bagging the role while vacationing with her family in France.
What was Sophie Turner up to after Game of Thrones?
After the GoT series ended, which saddened many viewers around the world, Sophie went off-screen for a while. During that period, she married Joe Jonas, whom she had been dating since 2016.
In 2020, the couple gave birth to a baby girl which they named Willa.
Sophie Turner has been enjoying her married life and her fans around the world are so happy for her. Aside from her personal life, Sophie has been actively pursuing her acting career. She was set to take acting roles that ran through 2019-2022.
Is Sophie Turner still acting?
Sophie Turner has had a blissful family life, but it doesn't stop her from gracing our screens. The actress hasn't abandoned her acting career and is actively pursuing it.
After a successful run in the Game of Thrones series, the actress took on more acting roles, which showcase her talent and passion for the craft.
In 2021, she was set to make a cameo appearance in Strangers, a Netflix feature about two girls (played by Camila Mendes of Riverdale and Maya Hawke of Stranger Things) who meet in the most unconventional way. They team up to attack their bullies and it's reported to be a dark comedy teen movie.
Before Sophie Turner took on that role, however, she starred in HBO Max's true-crime drama The Staircase. The actress was also the voice cast for Princess Charlotte in HBO Max's The Prince.
The actress was also set to act as a character named Penelope in Broken Soldier.
Sophie Turner is indeed an excellent actress and it's evident by all the roles she keeps bagging. In addition to these roles, she has earned a Primetime Emmy Award nomination for Outstanding Supporting Actress in a Drama Series.
How did Sophie Turner become popular?
Sophie Turner has been acting since the tender age of three, but came to the limelight in 2011 when she turned 14.
When she first auditioned for the Sansa Stark role, the actress was up against a more experienced person. If Sophie Turner admits that her competitor was better than her, then it's a sign of how courageous she was because many people would have given up.
However, the actress had an advantage: a large social media following. Sophie Turner, in one of her interviews, said that she got the role because she had many social media followers.
Aside from Game of Thrones, Sophie has been part of another big-name project. She played Jean Grey in X Men: Apocalypse which was released in 2016. 
Who is Sophie Turner married to?
Sophie Turner married Joe Jonas in 2019.
Joe Jonas is one-third of the Jonas Brothers, a pop/rock band comprised of three siblings – Nick, Joe, and Kevin. The brothers gained worldwide fame through their self-titled second studio album, which was released in 2007.
But most of their fame started from their appearance in the Disney movie, Camp Rock and Camp Rock 2: The Final Jam. The movies were such major hits and pushed the brothers into the limelight.
Joe and Sophie were introduced to each other by mutual friends and started dating in 2016. In 2017, he proposed to her with a diamond ring that cost over $100,000.
They tied the knot–twice–in 2019. The first ceremony was held in Las Vegas and the second in Paris.
A year into their wedding, the couple had Willa, their first child.