Willie Nelson, who's a songwriter, singer, businessman, actor, poet, record producer, and guitarist, has obtained his wealth through appearing in roles on TV, in films, songwriting, and writing books and his autobiography.
Willie Nelson's net worth is estimated to be about  $25 million.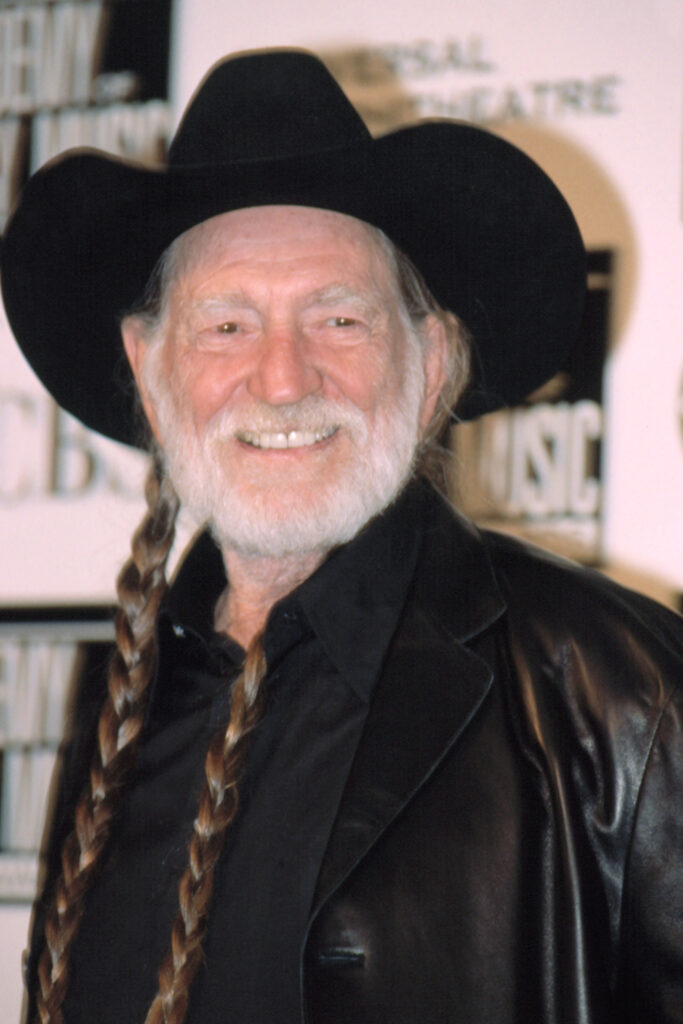 Knowing about the star veteran's net worth isn't enough. Let's get to know more about him.
Who is Willie Nelson?
Willie Nelson was born "Willie Hugh Nelson" in Abbott, Texas, on April 29, 1933. Nelson's birth was inaccurately recorded as April 30th by a doctor.
His parents are Ire Doyle Nelson and Myrle Marie. An ancestor of his, John Nelson, served as a major in the American Revolutionary war.
The name "Willie" was given to him by a cousin of his, Mildred. Nelson's cousin, in respect of her late brother, also decided to give Nelson the middle name, "Hugh," a name that her deceased brother bore.
In 1929, Willie's parents moved from Arkansas to Texas to pursue a good job.
His father worked as a mechanic while his grandfather was a blacksmith, whose name was William.
Nelson was brought up by his grandparents because his mother, shortly after his birth, absconded, leading to his father remarrying and then moving out.
His father left him and Bobbie, his sister, in the care of his parents, Nelson's grandparents, who were at that time teaching music and singing in Arkansas.
With Willie's grandparents raising him and his sister, they gradually learned a thing or two about music. At the early age of six, his grandfather bought him a guitar and taught him some things about how to play chords.
Willie and his sister Bobbie sang Gospel music in their local church, and when Willie turned seven, he wrote his first song.
At age nine, he played guitar for Bohemian Polka, a local band and at thirteen, earned money from performing in taverns, honky tonks, and dance halls.
The music icon's alma mater is Abbott high school. Nelson was actively involved in sports. He joined the school's football team and played as a halfback.
He joined the basketball team and played as a guard and in baseball as a shortstop. While in school, he played for a band owned by Bobbie's husband, The Texans.
In 1950, after he left school, he became a part of the United States Air Force and served for just nine months. Later he was dismissed due to a medical issue of the backbone.
Nelson studied Agriculture at Baylor University from 1954 until 1956. He later quit school after two years in pursuit of his music career.
Early career
In 1955, Nelson made his first two recordings: "The Storm has Just Begun" and "When I've Sung My Last Hillbilly". He sent the demos to a record label, SARG records, which they ignored.
While staying in Texas, he went on to work in nightclubs and radio stations. His first-ever album was recorded in 1962; it was a successful hit.
Nelson has featured and starred in more than thirty films and has been involved in legalizing marijuana and utilizing biofuels. He has also co-authored numerous books.
Overall, Willie Nelson is one the most thriving and flourishing artists in the genre of country music.
How did Willie Nelson settle his tax trouble?
In 1990, Willie Nelson incurred a debt of $32 million back taxes. The legendary artist was able to lessen it to $16.7million.
Unfortunately, he couldn't pay this debt, and the government administration placed a lien on his properties. His daughter was able to ship his beloved guitar to Hawaii before the government began seizing the properties.
Essential assets like his ranch in Texas, his piano, and his gold records were taken away.
Even though they locked up his studio, he planned to yield income by producing and releasing an album, The IRS Tapes: Who'll Buy My Memories. It was received well by fans and got a B+ from Entertainment Weekly.
The album got sold in a TV commercial. From the money he made, he used a dollar from each album sold to sue his former accountants.
In 1993, Willie and the government agreed on how he could pay his debt, which was that he'd pay $2.4 million, dispersed over three years, and then another $3 million. His debt to the IRS was finally settled in 1995.
Willie Nelson's sobriety
In September 2006, Willie Nelson, on his way to Louisiana, was arrested for the custody of narcotics and marijuana.
Nelson, who's known to be a marijuana enthusiast, told San Antonio TV station KSAT that he had quit smoking pot.
"I have abused my lungs quite a bit in the past, so breathing is a lot more difficult these days, and I have to be careful. I don't smoke anymore– take better care of myself".
Willie Nelson's awards
The music legend has accomplished a lot in all his years in the business and has won a total of 37 awards.
Some of these big wins include;
Grammy Awards – 13 won
CMA awards – 10 won
American music awards – 8 won
TNN/ Music City News – 2 won
Academy of Country Music – 5 wins
Broadcast Music Incorporated – 2 awards won