With her perfect curves, ever toned body, and flawless, glowing skin, Zendaya has often left her fans and followers hunting through the internet for some of her beauty tips. However, the more common question is what daily routine she follows to ensure she is in such a great state.
Unlike most actresses and singers, Zendaya follows a fairly flexible and down to earth daily schedule. Her focus is often on her beauty routine, expensive and tiresome gyms are not her thing, and she pays little attention to diets. Widely known for her debut single "Replay", which ranked number 40 on the Billboard Hot 100, Zendaya has a huge following on Instagram. She often uses this platform to share beauty and fitness tips with her fans.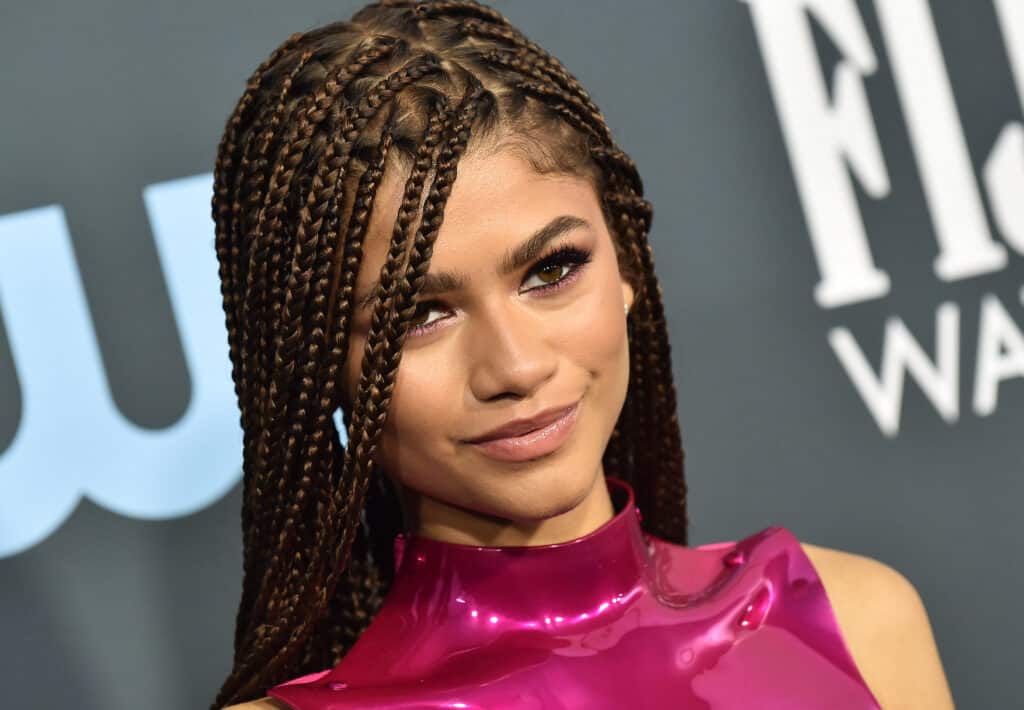 Morning Routine
The American singer is not quite the early riser. Even so, she has been trying to change this by waking up much earlier than she is used to.
8:00 AM is her standard wake up time. Depending on how she feels on a particular morning, she may hop out of bed 10 minutes to two hours later.
While still in bed, she will scroll through her phone for notifications and go through her calendar to get an idea of what she has planned out for the day.
When it comes to freshening up, she will pick showers over baths every time. The debate between showers and baths has always been a no-brainer to her, and she fails to understand how people could love baths.
Her facial care is one she religiously follows. It includes washing her face with a cleanser, then using a toner, before finally moisturizing her face and wearing lip balm.
She finally does her lashes claiming that nothing makes her feel as good as having nice eyelashes do.
Her Diet
The Euphoria actress is not much of a breakfast person. Sometimes, it takes the intervention of her assistant to make her eat at all.
When she does, her food has to have Nutella on it, regardless of what it is. Her preferred breakfast, however, is berries, pancakes and Nutella.
Zendaya is not a coffee person since coffee does not do anything for her. She also does not like energy drinks or water and instead takes juice.
From childhood, Zendaya has been a vegetarian for ethical reasons. She, however, still takes dairy and animal products.
She is not so keen on lunch either. Unless she is on set, where she settles for noodles with hot sauce, she will probably forget to have lunch.
Zendaya is no chef. She does not cook at all. She says her laziness and dislike for following instructions are why she has never taken an interest in cooking.
Instead, Zendaya gets her food from Postmates, which she believes is even better since she gets to order anything she wants without much hassle.
Fitness and Workouts
Unless she is preparing for a role, the last place you would expect to see Zendaya is at a gym. She prefers more fun exercise and would dance it up anytime rather than go to a gym.
She insists that making her exercise session fun goes a long way in increasing her motivation to work out and that everyone should try it.
Work Routine
The nature of her work makes it hard to have a predictable schedule. Having an assistant plan out her schedule while she is busy on set has always proven beneficial to her since it allows her to go about all her activities seamlessly.
The actress also owns a clothing line she named Daya by Zendaya. She likes working on her clothing line designs by herself.
Evening Routine
Zendaya owns a huge $4 million home in Los Angeles where she lives with a few family members. She, however, prefers having time to herself when she is at home.
This works just fine for the young relatives she lives with. They, however, have dinner together in her kitchen from time to time.
Before going to sleep, she has to take off her makeup and brush her teeth. She also takes a shower to rid her all the day's fatigue and dirt.
However, there are some exceptional times when she goes to bed fully dressed in her day clothes. She often gets to bed at 9 PM, although other days find her asleep much earlier than that.
On some nights, she chooses a series to watch on Netflix, only to sleep two episodes into the movie and wake up the next day having missed out on the rest.