Hilary Duff is an American actress, producer, writer, and businesswoman, best known for her appearance in the "Lizzie McGuire" series, as well as movies "Cheaper by the Dozen", "A Cinderella Story" and "Agent Cody Banks". She has been labeled as a teenage idol, and her successes have led her to People's Choice Awards nominations, becoming a New York Times best-selling author, fashion lines, and a number of successful albums.
Hilary Duff enjoys the finer things in life, and it is very apparent in the products she uses in her skincare and makeup routine totaling around $1,000! She uses brands such as Giorgio Armani, Raazika Cosmetics, MAC Cosmetics, Westman Atelier, Marc Jacobs, and Yves Saint Laurent to put together the perfect look.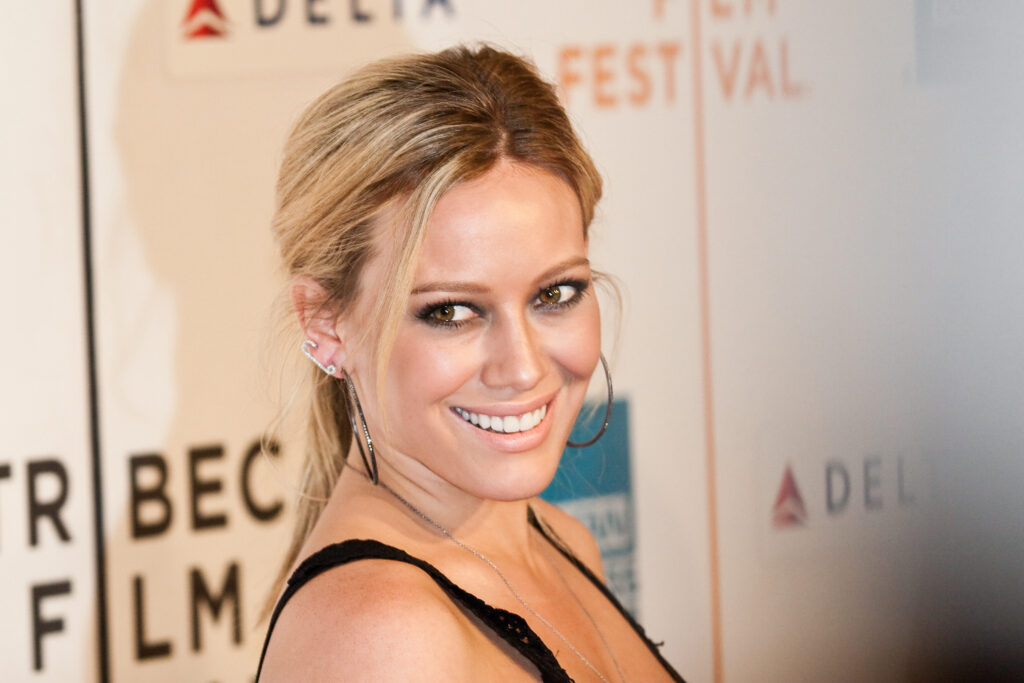 Hilary Duff is a busy mom and businesswoman, but that doesn't stop her from trying to look her very best and taking time to do her self-care. She always ensures that her skincare is done and that her makeup is applied flawlessly.
The Star of the "Lizzie McGuire" Series and Her Career Since
Hilary Duff gained popularity after becoming the star of the teen television show, "Lizzie McGuire" and after her debut album, "Metamorphosis" became a hit.
Born in Houston, Texas, Hilary Duff started out in the arts at an early age. She started taking ballet classes as a young girl, auditioned for local theatrical shows, and took singing lessons after realizing her passion for music.
She ended up being cast for the production of "The Nutcracker Suite" in San Antonio, Texas, and her talent for acting was recognized, igniting her desire to try out for more roles. Hilary and her mom became adamant about turning her acting skills into a real career, so the family moved to California in 1993.
Hilary's mom became her manager, and by eight years old, Hilary was getting home-schooled. Her first big Hollywood breakthrough was the lead role of Wendy for the 1998 rendition of "Casper meets Wendy".
In 2000, Hilary was cast for a new sitcom called "Daddio", but one of her costars, Michael Chiklis, said that she was too young for her role and unfortunately, Hilary was dropped from the show.
Hilary was obviously devastated by the news and wanted to give up on continuing her acting career. Her mom encouraged her to keep going and the following week, Hilary was cast for a lead role in Disney Channel's new show, "Lizzie McGuire".
The show became an instant hit and the young actress started growing a major fan base across all ages. She starred in over 65 episodes and in 2003, she signed for a Lizzie McGuire movie which grossed about $55 million worldwide.
Her success did not end there. Hilary started to win over more roles on Disney, including starring in the Disney Channel movie "Cadet Kelly".
Her first album, "Metamorphosis", went triple platinum in the US and Hilary continued to star in more Disney and kid's movies, before trying to be taken seriously as an adult actress.
The actress continues to star in movies from time to time, but having her success at a young age, she lives a comfortable life as an adult now. She is not heavily involved in multiple different charities and spreads awareness about issues she feels strongly about on social media.
Hilary Duff's Makeup Products and Tutorial
Hilary Duff definitely has her life together as a mom, businesswoman, and apparently, a beauty guru! She enjoys sharing her favorite products with her fans and carries a ton of skincare and makeup knowledge.
Besides sharing her busy mom skincare routine for Vogue on YouTube, she also shared a 21-minute clip on Instagram during quarantine to let her fans know about all the products she's been loving. The total cost of the products was close to $1,000, but I guess that's what happens when you're a successful actress.
Hilary Duff enjoys spraying her skin with a hydrating mist, followed by beauty serum, eye balm, and rejuvenating balm to get her skin prepped for makeup.
She then uses a Giorgio Armani compact foundation, RMS Beauty concealer for her under eyes, followed by the Raazika Cosmetics contour kit and MAC Cosmetics blush in "fairly precious" to compliment her hair color.
Hilary likes to apply highlight, as well as liquid gel eyeliner to make her eyes and lashes pop. She uses the Yves Saint Laurent mascara for her lashes, a Wunderbrow eyebrow gel, Glossier gel, and Bobbi Brown eyeshadow to finish off her eye look.
She enjoys cherry-colored lipsticks and finishes off her makeup look with more Kevyn Aucoin Glass Glow Face Liquid Highlighter, Benefit Hoola Matte Bronzer, and another lip stain.