Ivanka Trump is something of an all-rounder who takes her duties of mother, wife, entrepreneur, politically-linked figure, and businesswoman very seriously. Her makeup is always flawless and she simply oozes poise, grace, and subdued elegance.
Ivanka Trump keeps her beauty secrets close to her chest. While she does her day-to-day makeup by herself, she isn't quick to credit the products used. Her makeup artist spilled the contents of her makeup bag: foundation, eye shadow, and blush.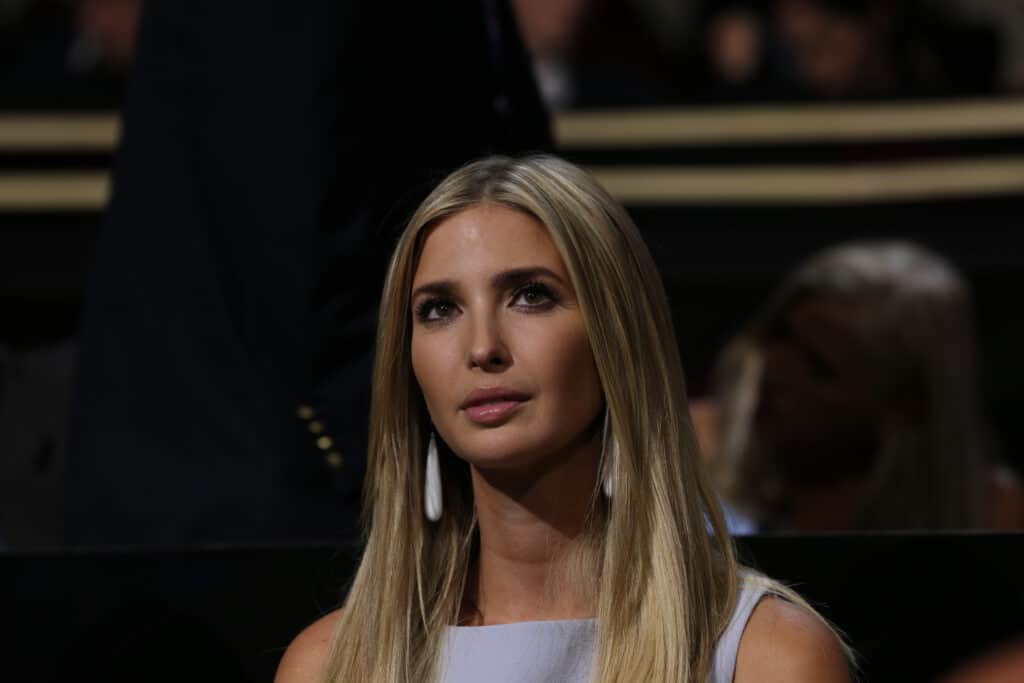 How does Ivanka always manage to look so refined? With the help of her longtime makeup artist, Alexa Rodulfo, and a handful of products. You may be surprised to read that a bunch of her seemingly classified go-to beauty products can be picked up at your local drugstore.
Her Face
For foundation, Ivanka uses the Maestro Fusion SPF 15 Foundation by Giorgio Armani while Alexa chooses foundation from brands such as Mac Cosmetics, Chanel, Estee Lauder, Make Up For Ever, and Dior.
To add a bit of color to her cheeks, Ivanka will use a NARS blush in a shimmery finish.
When it comes to her makeup, Alexa Rodulfo says that Ivanka is not "Sending any message with her makeup. She prefers natural, warm, clean makeup. If there is a message to her makeup, it is one of warmth and confidence." before going on to say that Ivanka's makeup is by no means a mask.
Her Eyes
Alexa uses a mystery $6 mascara from a natural store in Mexico on Ivanka's eyes — as well as the eyes of her other clientele. Ivanka tends to keep things simple when it comes to her eye looks and generally opts for nude eyeshadow shades from one of Chanel's many eyeshadow palettes.
Considering that the beauty spends a mere 8 minutes on her everyday makeup routine, it's not a shock to discover that she keeps her product usage to a minimum. She also frequently goes makeup-free for the content she uploads to her Instagram page.  
Her Lips
While we all know Ivanka to sport a neutral pink-nude lip, she is a huge fan of Tom Ford's range of red lipsticks. As it turns out, she also has a penchant for Burt's Bees Beeswax Lip Balm and carries it with her wherever she goes.
And that seems to be as far as her makeup products go. At least the ones that she and her makeup artist are willing to share with the world, that is.
Her Skin
Ivanka uses the Tata Harper Hydrating Floral Essence to keep the signs of aging at bay as well as plump and hydrate her skin, remove makeup, and reduce the appearance of pores. The proper removal of makeup is a non-negotiable step and she recalls a childhood memory of her mother waking her up in the middle of the night to remove her makeup.
The Trump member keeps her skin hydrated and is sure to drink a glass of water — sometimes dressed up with lemon — before starting her day.