Priyanka Chopra is an Indian actress, singer, and film producer who was crowned the winner of Miss World in 2000. There's no denying that she looks beautiful, but how does she smell?
Priyanka Chopra likes to "change up" her perfume regularly, but her three favorites are Trussardi Donna Eau de Parfum, DOLCE & GABBANA The One, and Romance by Ralph Lauren. Perfume is important to Priyanka and she has become known for always smelling fantastic.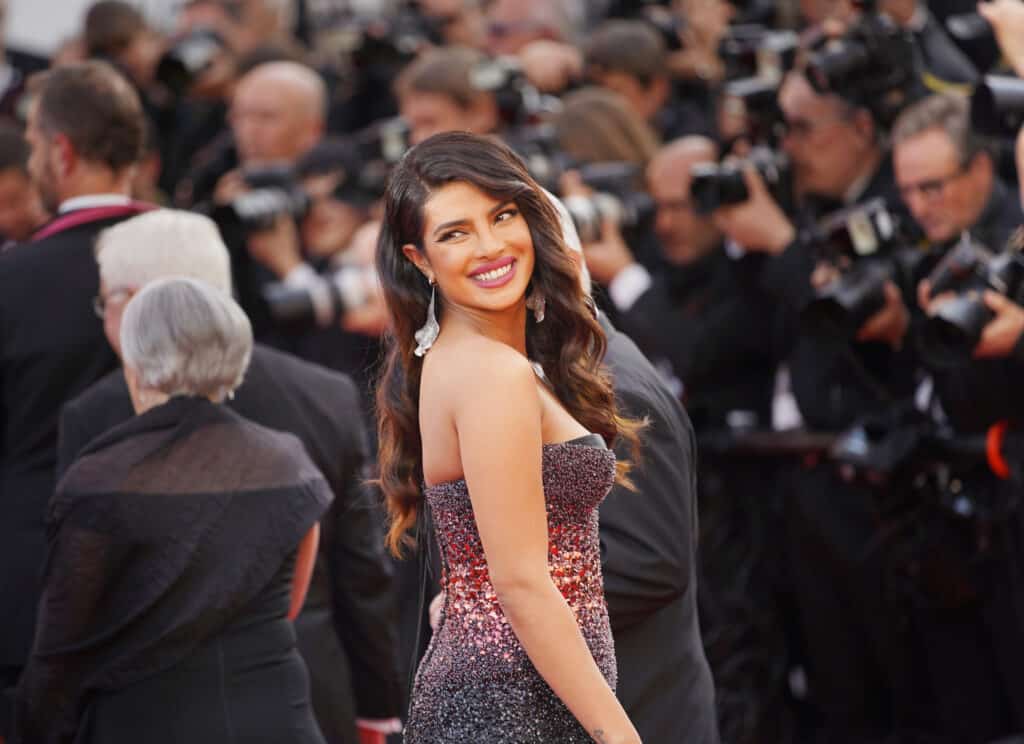 It's unquestionable: Priyanka smells as good as she looks. Let's find out more about what perfume Priyanka wears, what her hair and home smell like, and why scent is so important to her.
Priyanka's Scent
Believe it or not, but you're not the only one who's interested to learn what Priyanka smells like. In fact, so many television presenters and talk show hosts have commented on how incredible she smells that the whole world wants to know her scent secrets.
Jimmy Kimmel told her "You smell fantastic… You smell just as good as you look". Kelly Ripa has also commented on her scent, and told Ryan Seacrest "Priyanka always smells good"
Perfume is important to Priyanka and she told Hello Magazine that it is one of her go-to beauty products. She said, "Perfume, I love perfume and I change up the scent regularly."
The reason behind this could be a sentimental one. She posted on Instagram "But perhaps what I remember most was her perfume: Dior's Poison. How she smelled of it, how her closet smelled of it, how whenever she walked out she left a scent trail, invisible but unforgettable, in her wake."
She continues "This scent always has and always will remind me of the most important woman in my life. The woman who inspired me and helped shape me into who I am today. My mother."
Priyanka's Perfume Preferences
Priyanka is the type of person who changes her perfume based on her mood, her schedule, and the occasion. She typically bounces between three perfumes, but one is her absolute favorite.
Trussardi Donna Eau de Parfum is Priyanka's number one perfume choice. It has notes of vanilla, sandalwood, citrus, lotus, and jasmine.
Her next go-to is DOLCE & GABBANA The One Eau de Parfum. She told People, "I've been wearing this scent a long time. I love its hints of vanilla and jasmine."
While Priyanka is right about those two base notes, the perfume also contains notes of peach, lychee, mandarin, bergamot, Madonna Lily, plum, amber, and musk.
And finally, Priyanka is a big fan of Romance by Ralph Lauren. Unlike her other two favorites, this one is void of vanilla and jasmine which leads many to believe it's her preferred nighttime scent.
Romance by Ralph Lauren includes notes of violet, lily, musk, ginger, freesia, camomile, marigold, oakmoss, patchouli, and other deep scents.
What Does Priyanka's Hair Smell Like?
Because Priyanka is the face — or head rather — of Pantene, it's not a stretch to imagine that her hair smells as good as the rest of her.
When speaking to People, Priyanka admitted "Doing what I do has pushed me to take care of my skin and hair. I get my hair blown out everyday!". Naturally, the star uses Pantene products to protect her hair against the heat damage that comes with daily blowouts.
Priyanka uses the Pantene PRO-V Smooth & Sleek Shampoo because she's "obsessed with having squeaky-clean hair" that she washes almost every day.
She also deep conditions her hair once every week when she has "some downtime" with Pantene's PRO-V Repair and Protect 3 Minute Deep Conditioner.
Both the Pantene shampoo and deep conditioner are made with Argan and avocado oils, so her hair likely smells of this subtle combination of scents.
What Does Priyanka's Home Smell Like?
It's not just Priyanka and her luscious locks that smell great, her home smells just as good. And it's not all down to her, as her husband Nick Jonas is just as obsessed with scent as she is.
When Architectural Digest asked Nick what his signature smell or home scent is, Nick responded with "I don't have one in particular. When I lived here in New York, I was really starting to build out my home scent profile."
He went on to explain "I was just trying different things, and it would basically just mean a new candle every couple of days. Now I have another person I'll have to run that past."
That 'another person' is Priyanka, and if a 2015 interview with InStyle is anything to go by, they've settled on a home scent — or twenty plus!
She revealed "I light my whole house with Diptyque candles, I think I have 25 in my house right now. I love the Baeis scent."