Celebrities and fans who have met Rihanna seem to all say one thing about the 'Work' singer– she smells really, really good. So what's the secret scent behind her heavenly smell?
Rihanna wears the perfume Love, Don't Be Shy by Kilian. This was revealed by an unnamed friend in 2016. Since she has her own perfume brand with Parlux, she was not happy it was revealed that she doesn't wear her own brand.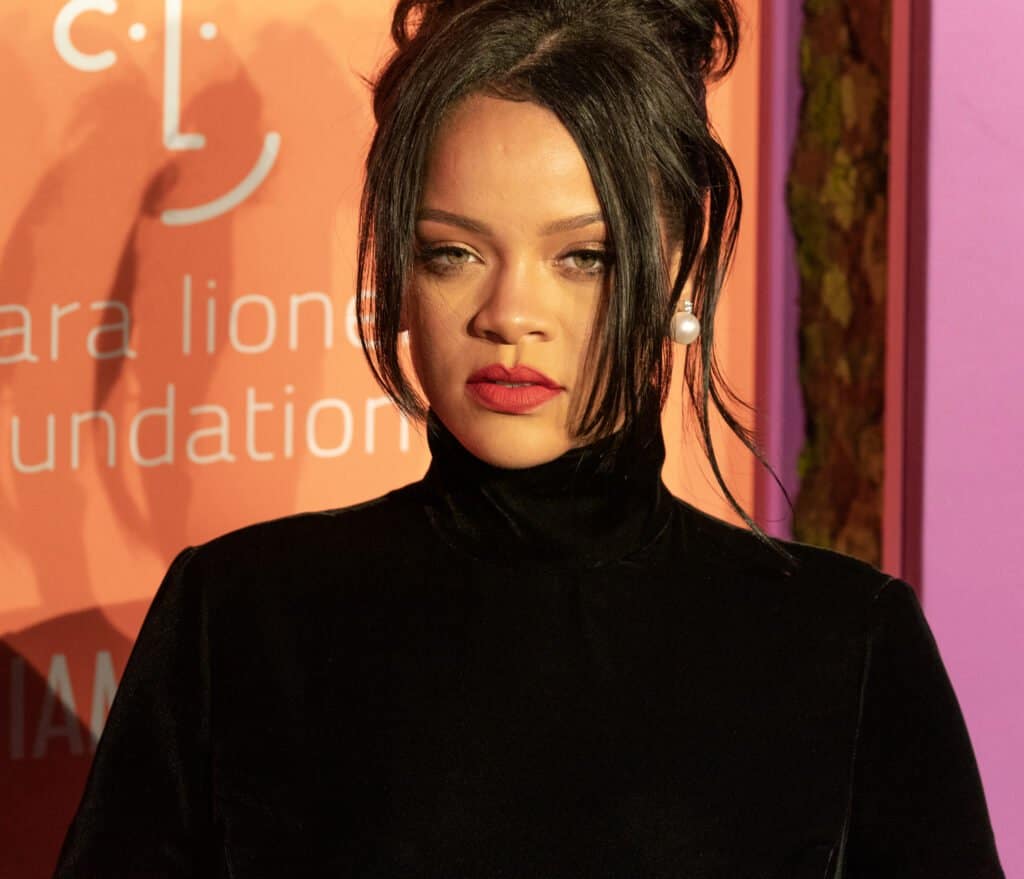 Scroll down to read more about what consumers say about Love, Don't Be Shy, and Rihanna's own perfume line.
Love, Don't Be Shy by Kilian: The Only Perfume RiRi Wears
When you are receiving compliments like 'She smells like heaven' and that you're the best smelling celebrity on the red carpet, you're probably going to want to stick with the perfume you're wearing. That's exactly what Rihanna has done for years now.
There has been a lot of hype surrounding the perfume since Rihanna's friend, whose identity is unknown, revealed it back in 2016. The slip was originally reported by Stylecaster.
So it was that fans and journalists alike scrambled to get their hands on the fragrance to see if it was worth all of the hype. After all, Lil Nas X said that his favorite smell in the world was 'Rihanna.'
According to almost every purchaser, it was worth all of the hype.
Jamie Feldman at the Huffington Post tried out the scent for herself and found that people's reactions were delightful. She said that her favorite compliment was when she was told that she smelled like "being curled up on the couch with a warm blanket made of cupcakes."
On Kilian's website, the page for Love, Don't Be Shy is filled with reviews from people who purchased the perfume specifically because Rihanna wears it. Almost all of them say that it is the most unique scent they have worn and worth the money.
In terms of the smell of the perfume, Kilian describes it as "First love's innocence makes itself known with juicy honeysuckle and plush rose softly caressed by the sweetness of luscious marshmallow sugar accord, satisfying the craving pang of new love."
It has an amber base and its three main notes are neroli, marshmallow, and orange blossom. It is a sweet and floral scent.
In terms of price, Love, Don't Be Shy isn't exactly cheap. This fragrance costs over $300 for a bottle but that isn't much for a woman with a net worth of $600 million and the highest-paid female musician in the world.
If you really want to smell like heaven and Rihanna, that's really a small price to pay.
You can watch a variety of celebrities from Cardi B to Jim Parsons gushing over Rihanna's perfume in the below video.
Rihanna's Perfume Line
As mentioned above, Rihanna launched her own line of perfumes in 2010 as a part of a deal with the beauty company Parlux. Since then Bad Gal Riri has released 11 different fragrances for men and women.
Those eleven different fragrances are Reb'l Fleur, 777 Nude, Nude, Reb'l Fleur Love Always, Rebelle, RiRi, Crush, Kiss, Rogue, Rogue Love, and Rogue Man.
While she doesn't seem to wear her own fragrances, it's kind of hard to hold her accountable for that. After all, most celebrities don't actually wear the fragrances they release.
Compared to the Kilian scent that she wears, her perfumes are extremely affordable and actually rated pretty highly when looking at the perfume review website Fragrantica. Her Reb'l Fleur line is filled with perfumes that are floral and fruity.
Her perfumes in the RiRi line are all very floral fragrances. And, they all appear to use notes that are found in Love, Don't Be Shy.
Finally, her Rogue line of fragrances is a mix of musky and fruity moving slightly away from the more floral scents. This is her only fragrance line that includes a scent for men too.
Even if she doesn't wear her own perfumes and instead opts to wear a pricier fragrance by Kilian, it's clear that Rihanna knows what she likes in her perfume. So much so that she has been wearing the same fragrance for the better part of a decade.
And, who wouldn't want to keep wearing a perfume that constantly has people talking about how good you smell? If you've found the fragrance that works for you and you really like it then there isn't much of a point in trying to find something different.