Everyone has heard the name Marilyn Monroe more than once in their life, but not too many people know much about the private life of this actress or her personality.
According to experts, Marilyn Monroe was an ESFP. This kind of personality is mainly characterized by being big on entertainer traits, which sounds about right when we think about Monroe's life.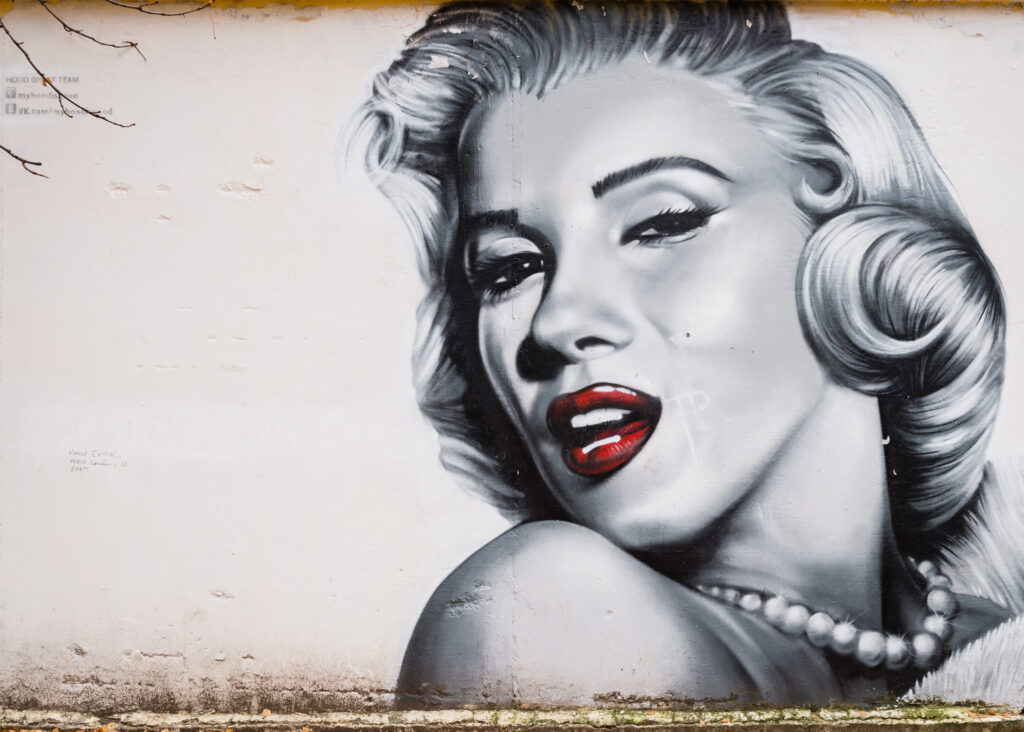 The iconic actress and singer from the 50s had a very successful career in a short amount of time. Learn more about the legendary sex-symbol, her personality, and her successful career.
A Loving Nature
Norma Jeane Mortenson, AKA Marilyn Monroe, was a sweet person that lived a tough childhood. Her mother had her when she was only 16 and Monroe's father never took care of the two.
She spent most of her childhood in different foster homes and orphanages; her mother wasn't prepared for a child, since she was too young and had a mental disease. Having to deal with strangers her whole life gave Marilyn a very empathic, loving, and caring nature.
Things were hard for her at the beginning and little by little she developed her true self, an ESFP. This kind of personality is very common in all kinds of entertainers.
ESFPs love attention and social events and they always try to cheer people up.
Marilyn Monroe was a real entertainer that took the first job she could to fit into her own expectations of becoming a celebrity. That job was as a pinup model; in her first career years, she even straightened and dyed her hair blonde.
She was a true believer in hard work and Marilyn knew that she could only rely on herself to succeed. Luckily, all the people with an ESFP personality are bold and original and that helped her a lot in her career.
Marilyn's personality made her shine and people couldn't help but stared at her every time she went on stage. Her audacity and her appearance made her the actress and sex symbol who changed the industry forever.
Even though she based most of her career on playing the dumb blonde, Marilyn was much more than that, and she had to in order to face the pressure of the studios that tried to take advantage of her supposed naivety.
Marilyn had no problems with being the center of attention either, which is common for ESFPs. An interesting fact about her is that she was the model for the cover of the first issue of Playboy magazine.
Other famous ESFPs like Ronald Reagan, Will Smith, or Nicky Minaj are also professional entertainers. They steal everyone's attention each time that they enter a room.
Moreover, these people also worked hard to achieve their projects even when they were too ambitious or even unrealistic.
Her Tragic Death
Marilyn Monroe's life ended on August 4, 1962, the reason for her passing was a barbiturate overdose. The stress of being famous, the pressure from the media, and her childhood traumas caused a lot of negative effects in Marilyn's mind.
She used to have strong depression episodes filled with constant mood swings. Marilyn took medication and was in treatment for this before her death.
One day, her housekeeper noticed that the light was still on in Marilyn's room despite the time. When she called at the door, she didn't get an answer.
The lady called for Marilyn's doctor and when he got there he broke into the room. Dr. Ralph Greenson found Marilyn Monroe dead on August 5, 1962, at 4:25am on her bed.
She was laying down with no clothes, had a phone receiver in her hand, and empty bottles of medicine near her. Even though LAPD ruled her death a probable suicide, there are plenty of conspiracies claiming that it was a murder.
The death of the actress of "The 7 Year Itch" had such a large impact on people's lives that the suicides in LA doubled after Marilyn's passing. Marilyn Monroe's last resting place is the Westwood Village Memorial Park Cemetery in that same city.
We Will Always Miss You
Marilyn is an inspiration for women in the industry and did what she could to stand against the strong male oppression against actresses in 1950. She was a sex symbol that changed sexuality taboo for many years to come, and also was a self-made woman that showed the world that our past doesn't define us when it comes to dreaming.
For that and for many more things, we will always remember and miss Marilyn Monroe, a true Hollywood legend.