Norma Jeane Mortenson, or Marilyn Monroe, was an American actress, singer, model, and sex symbol whose private life was often plastered on the front pages of publications. The pop culture icon battled with mental health issues throughout her incredible career, and she used her last breath to express a heartfelt goodbye to those closest to her.
The last words of Marilyn Monroe were "Say goodbye to Pat, say goodbye to the President, and say goodbye to yourself because you're a nice guy." Shortly after uttering these words, the troubled actress ingested 42 Nembutal and died from a barbiturate overdose.
To this day, people are fascinated with the life and death of Marilyn Monroe. In the months preceding her death, the Original Blonde Bombshell was of a fragile state of mind. Let's take a look at how Marilyn Monroe spent her last day, what her last words were, and what people suspect really happened.
Marilyn Monroe's Last Words
On 4 August 1962, Marilyn Monroe took her own life. The icon had been going through numerous personal and professional problems, which many believe were contributors to her tragic barbiturate overdose.
Moments before her death, she told Peter Lawford to "Say goodbye to Pat, say goodbye to the President, and say goodbye to yourself because you're a nice guy." and likely succumbed to the Nembutal at this point. When she stopped responding, Peter simply assumed that she had drifted off to sleep.
An autopsy was performed on the day her body was found and after an inquest, her death was ruled a probable suicide.
Marilyn Monroe's Last Day
Marilyn's last day on this earth was spent in her $75,000 Brentwood home with her publicist Patricia Newcomb, psychiatrist Dr. Ralph Greenson, photographer Lawrence Schiller, and her housekeeper Eunice Murray.
The troubled star spent her last day as she normally would. She started her day with a glass of grapefruit juice and breakfast, signed for the delivery of a new bedside table and citrus trees, had a 30-minute session with Dr. Greenson who left for a dinner party with his wife at 7:00 pm and asked Murray to stay over and keep an eye on Marilyn.
Marilyn was on the receiving end of a phone call from Joe DiMaggio Jnr who tells her that he had ended his relationship with his fiancee. It is believed that Marilyn calls Dr. Greenson to tell him the news but he could not talk to her and the pair got into an argument that ended with Marilyn demanding to know where he put her Nembutal.
That evening she was supposed to attend a dinner party at Peter Lawford's house so he called her to confirm her attendance. She answered the phone and sounded "weird, fuzzy and sleepy" and said she was too tired to join them. This wasn't unusual, as Marilyn often drank or took sleeping pills to help her fall asleep and so Peter thought nothing of it.
What sparked Peter's concern was when Marilyn told him to "Say goodbye to Pat, say goodbye to the President, and say goodbye to yourself because you're a nice guy." before her voice trailed off.
At 3:30 am, Murray woke up after "sensing that something was wrong" and noticed that Marilyn's light was still on. After getting no response when knocking on the door, she peered through the window and saw Marilyn's nude lifeless body lying face down on the bed while her hand was clutching her telephone receiver.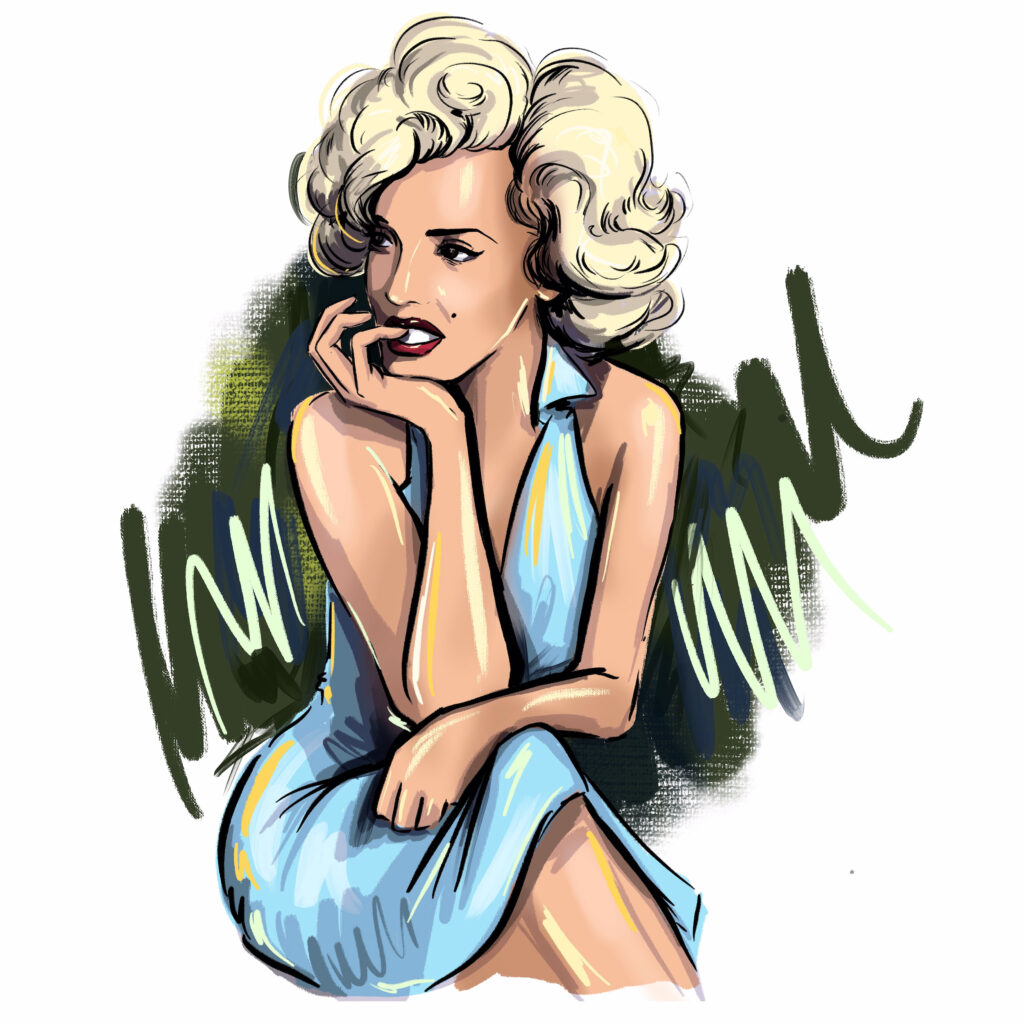 Conspiracy Theories
Despite her struggles with her mental health and previous stints in a mental facility, Marilyn's death shook the world and many refused to accept that she had indeed chosen to end her life. Frank A. Capell, the author of the 1964 pamphlet 'The Strange Death of Marilyn Monroe', wrote that her death was linked to a communist conspiracy theory.
Norman Mailer speculates that Robert F. Kennedy and Marilyn had an affair and was "taken out" by either the CIA or the FBI. Anthony Scaduto shares a similar belief but believes that Marilyn had kept a red diary full of political secrets she had heard while spending time with the Kennedys and this was the reason behind her death.
Milo Speriglio claims that mob boss Sam Giancana and Jimmy Hoffa were behind Marilyn's death while Anthony Summers believes that Marilyn died of an accidental overdose that was not only enabled by Kennedy but covered up by him too.
Peter Brown and Patte Barham both believe Marilyn was murdered and that her body was staged to look like she had committed suicide.