One of Hollywood's most acclaimed actors of the 21st Century, Mark Ruffalo has appeared in several films that deal with the subject of religion. Which religion does Ruffalo belong to, if any?
Mark Ruffalo is thought to be a lapsed Catholic, having attended a Catholic school in his youth but has since moved away from the church as an adult. Ruffalo's grandmother was a born-again Christian and his father converted to the Bahá'í Faith, giving him an eclectic religious upbringing.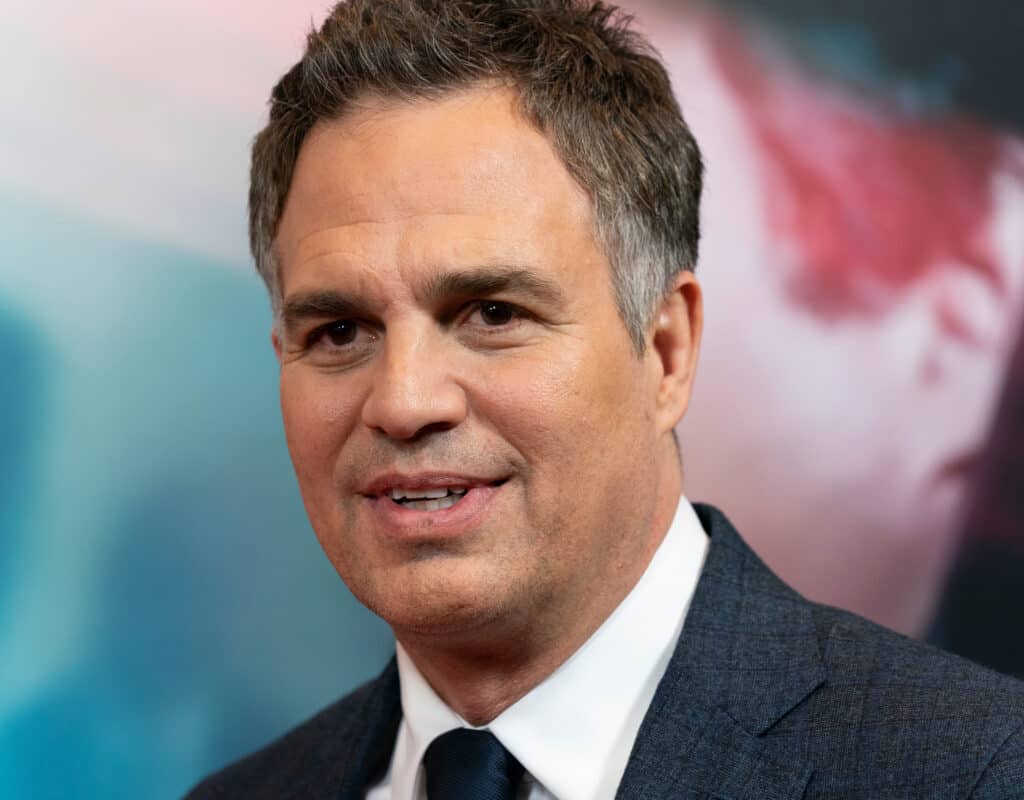 For more on Mark Ruffalo's religious background and how it has influenced his work, read on.
Background
Mark Alan Ruffalo was born on November 22, 1967, in Kenosha, Washington. Frank Ruffalo, his father, was of Italian descent and worked as a construction painter. His mother, Marie Rose Hébert, had half Italian, half French-Canadian heritage, and worked as a stylist and hairdresser.
Ruffalo had three siblings, two sisters, Tania and Nicole, and a younger brother, Scott. There were numerous religious influences on Ruffalo's early life, including many Catholic voices due to his largely Italian family.
Ruffalo's grandmother, who lived with the family during his childhood, was a born-again Evangelical Christian. He has said that his grandmother frequently told other members of the family that they were going to hell.
On one of his grandmother's birthdays, the family attended a sermon by Jimmy Swaggart at the First Assembly of God church. He has described the day as his "first acting experience" after he fell down when Swaggart touched him and he didn't feel anything.
Ruffalo's father, Frank, became a Baha'i, a new religion established in the 19th Century in Persia and some other parts of the Middle East. The religion promotes the value in all religions and encourages unity between all people, and has faced constant persecution in the Middle East.
Ruffalo has described his religious upbringing as "eclectic" and feels that being raised in a household with such diverse religious views helped him understand that no single religion is superior or inferior to another. He believes that somebody's faith and beliefs are unique to them and that nobody should be judged for how they perceive spirituality.
At the same time, he believes that people should reject the negative aspects of religion and not use it to discriminate against or hurt others. Ruffalo thinks there is a great deal of common ground between the major religions, encouraging tolerance, charity, and love, and that people should be encouraged to be decent human beings.
He attended Catholic school in childhood but later transferred to a progressive school when his family relocated first to Wisconsin, then Virginia, and later California. Ruffalo struggled in school due to dyslexia and ADHD, both of which went undiagnosed until he was older.
Religion in Movies
Mark Ruffalo's films have often addressed the subject of both personal and organized religion.
In 2015, he starred in "Spotlight", which tells the story of the Boston Globe reporters who uncovered the sexual abuse scandal within the Catholic church in Boston. The film was noted for its realism, not overdramatizing the relatively mundane life of journalists even as they are investigating something terrible.
Ruffalo, who is well known for his strong beliefs and his willingness to fight for them as an activist, felt a connection with the real-life Mike Rezendes, who he portrays in the film.
Despite the film's subject matter, Ruffalo was keen to state that the film was not an outright attack on the Catholic religion itself. He even encouraged the Pope to watch the film and use it as a way of demonstrating that the church can address the issues present within its hierarchy.
Instead, he says, the entire city of Boston was complicit in the cover-up of the crimes within the clergy. The church, police, legislative branch, and people within the Boston Globe, even as Rezendes and others were attempting to reveal the truth, all played their part in the cover-up.
Ruffalo has said that though he was raised Catholic and in a heavily religious household, his connection to the church has lapsed in adulthood as he became more politically aware.
"Dark Waters", released in 2019, had Ruffalo depicting the positive side of religion. He starred as real-life attorney Rob Bilott, whose Christian faith is shown to be a driving force as he fights for the inhabitants of a town allegedly contaminated by chemicals from a local DuPont facility.